There are different parenting changes when you have a second child. When you had just one little one, all of your time and attention was placed on them.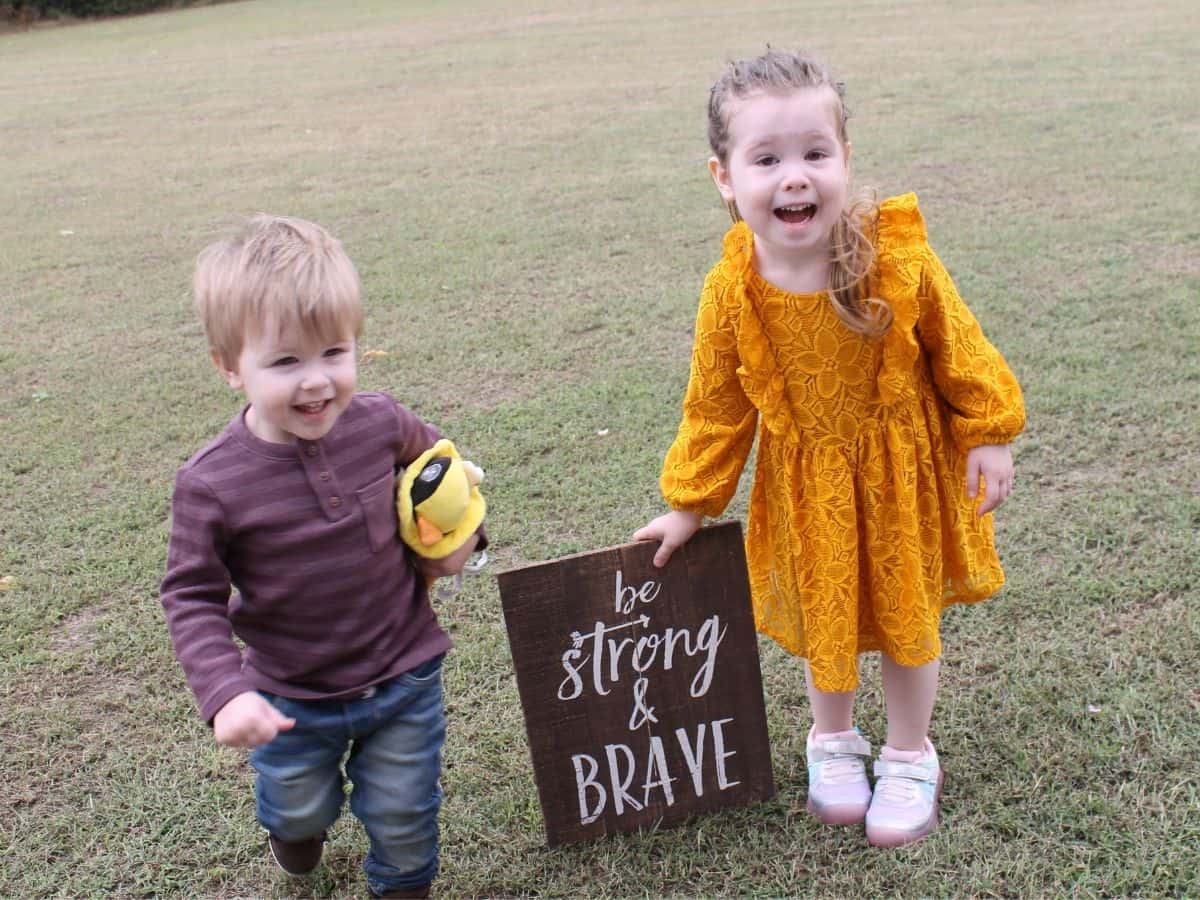 Having a second child means you have to start sharing that attention. Here's a look at a few of the parenting changes when you have a second child:
Jump to:
How Parenting Changes with 2 kids
1. Alternating between kids
Parenting changes when you have a second child because you have to alternate between kids. What I mean by this is that you have to alternate who you pick first.
In an effort to avoid sibling jealousy, it is important to alternate between kids on who you are helping. I think it is important for both of your kids to see this because they will know you are not favoring one over the other. Let me give you an example of doing this with a toddler and a baby:
I made it a habit of telling my daughter, you were first last time so now it is baby's turn. I would also tell baby "you were first last time so now it's big sister's turn".
Now, a baby isn't going to really understand what you are saying but it is important for your toddler to hear that you are being fair and alternating between each other.
2. Your children will have similarities, but also differences
There are some parenting changes when you have a second child because no child is exactly like another. They are afterall an individual and have their own characteristics and personality.
One child might need more help with certain things than the other one. I came from a family of five siblings and while we share a lot of characteristics, we are all different in many ways (still trying to figure out how my parents managed 5).
Related: birth order personality differences
3. It is a LOT harder
Parenting changes when you have a second child because it gets a LOT harder. I'm not trying to scare you, but it is a lot harder when you have two.
Think about everything you are doing now, and multiply it by two (if you are a twin mommy...props to you because I have no idea how you do it, but you rock!).
Depending on how big of an age gap, you might have a built-in helper, but it is still a lot of work raising two children and trying to get everything done for both.
While it is a lot harder, it is also rewarding to see your first child become a sibling and watch how sweet their interactions can be to your second!
4. You want your kids to like each other
Another way parenting changes when you have a second child is that you want your kids to like each other. Not only are you teaching your child how to walk and talk, you are also going to want to teach your kids to get along with each other.
A big part of this is teaching your first child how to share with your second.
It is definitely an adjustment for your first child because they know how life was like when it was just them. Your second child will only ever experience life with their sibling.
My daughter took a little bit to warm up to her baby brother but now she really likes him! My son just adores his big sister, even from day one. I hope they stay friends even when they are older.
5. Your heart grows
While it might seem impossible to love a second child as much as a first, you will! It's a good thing too, because they will need it. 🙂
6. It's gets messier
Little kids make messes, and when you double the fun...you also double the messes. With that being said, messes can be cleaned up.
7. Less time for your spouse
Your time will be a big juggling match. You may have less time for your spouse as you both might choose to divide and conquer by each taking a child and having some alone time with them.
My tip would be to make sure to make time for you and your husband. Find a baby sitter or ask Grandma to watch your kids.
Nurturing your relationship will also help you both be better parents for your kids.
Related: 25 Spicy Ways to romance your husband
Parenting Hacks for Balancing both kids
Find time to spend with each child by themselves.
Write everything down for the day (sporting events, doctor appointments, school pick-up and drop-off).
Encourage your older kids to help out.
Do laundry everyday, because seriously it's never ending the more kids you have.
Remember date night with your spouse, it can really help you unwind.
Ask for help.
Try to plan appointments for both kids on the same day.
Go grocery shopping with your spouse, or have someone watch the kids while you go shopping.
If you buy something for one, buy it for the other too. As they get older, they will throw huge tantrums if not.
Having a second child definitely changes everything, but it's worth it no matter what!
Thank you for stopping by! I hope you enjoyed reading it, and it helps give you a glimpse at some of the changes you have to make when you have a second kid.
Don't forget to share, and also subscribe for more sweet advice from one mom to another!
More parenting tips