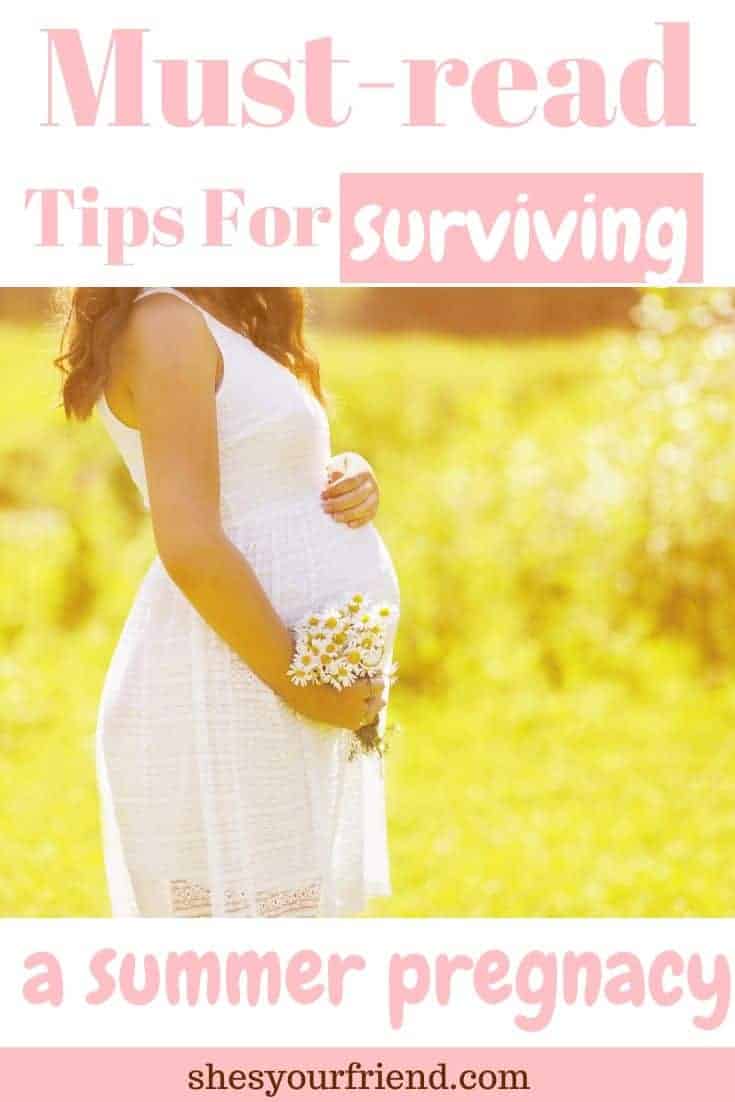 So I hear you are pregnant? Congrats! Whether you are due in the summer or you will be pregnant throughout the summer, it's important to know a few tricks to make a summer pregnancy a little less horrible.
Now in an effort to fully disclose, this article contains affiliate links. This means if you purchase something, we receive a commission. For more information, please see our disclosure page.
1. Increase Your Fluids
Summer pregnancies can be a while lot more tolerable if you increase your fluids. Drink lots of water or gatorade so you can stay hydrated.
There is nothing worse than getting dizzy or even passing out from dehydration (and yes...this is a thing).
Water can get boring, I know. Here are a few ideas to keep you hydrated, but a welcome change from water:
lemonade/strawberry lemonade
cherry limeades (store-bought, Sonic bought, or whatever you like)
juice
water with fruit--this is a great way to add some extra flavor to otherwise tasteless water
Another great way to increase your fulids is with watermelon. Afterall, watermelon is mostly water, so nibble on some throughout your summer pregnancy for a nice refreshing snack!
2. Avoid too much heat exposure
Sometimes it's unavoidable, but during a summer pregnancy, you should limit your heat exposure. Heat stroke is a real thing to be concerned about, so make sure to give yourself plenty of breaks and chances to cool down.
If you are anything like I was, you don't even have to be told! I HATED the heat with my pregnancies.
3. Swimming
This third tip for surviving a summer pregnancy will depend on your situation. Some of you may be comfortable with it while other's may not.
Also, you may or may not be allowed to depending on your circumstance, so if you feel the pool calling your name, ask your OBGYN to get the all clear.
If all else fails, get a cheap kiddie pool that you can soak your feet in! It really can make all the difference.
4. Summer Maternity Dresses
The last tip I have will be to invest in some cool summer dresses. I love maternity pants, don't get me wrong, but not during a summer pregnancy.
Nothing beats a dress that is fun, but still lets you breathe. (Hint: maxi dresses are VERY forgiving, so you don't necessarily have to buy a maternity version).

There you have it! Don't let summer get you down. Drink lots of fluids, avoid being outside for too long, go swimming, and get yourself some fun dresses.
Wishing you all the best with your summer pregnacy!
You might also enjoy reading: