When babies are young, one of the biggest problems they experience is gas pain. It can be caused by a number of things, but there is help!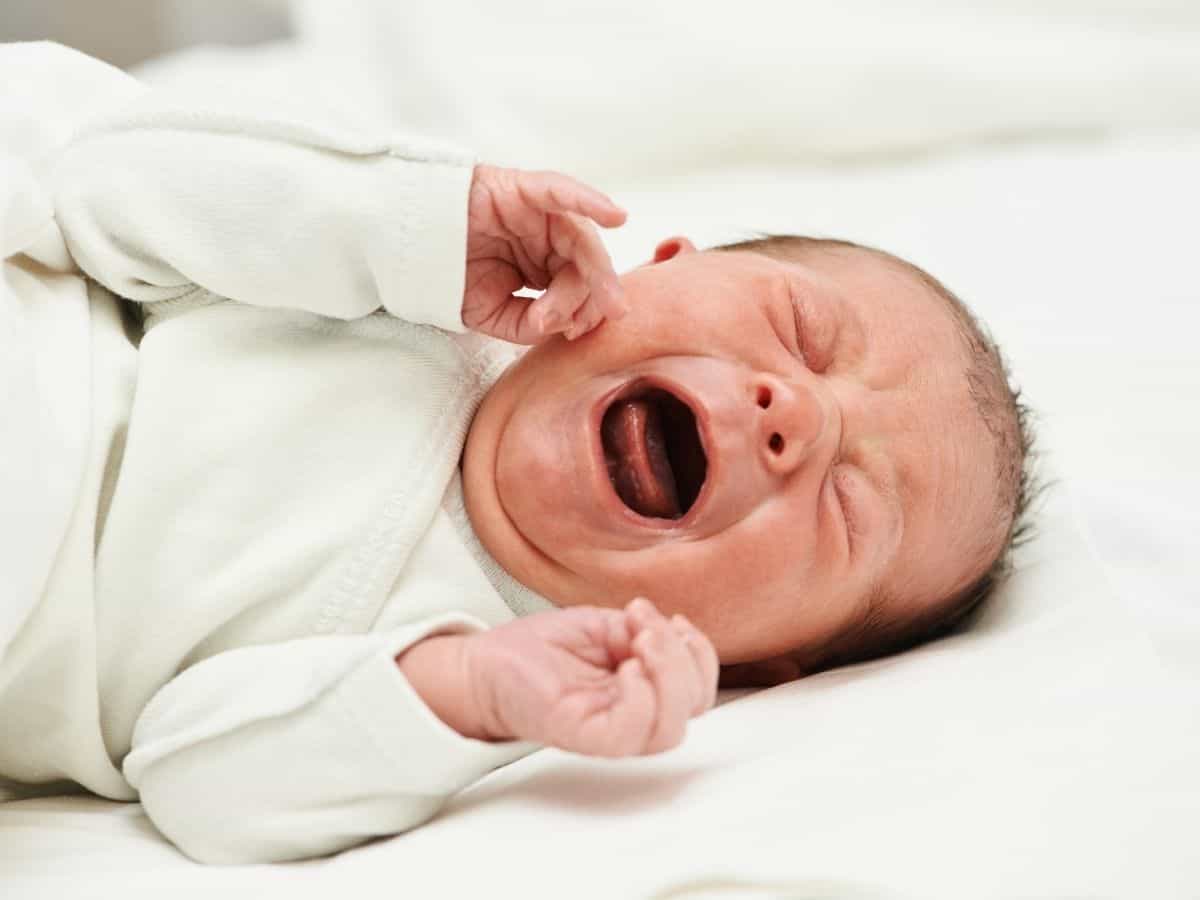 Jump to:
Gas Relief for newborns
None of us want to see your babies in pain and so it's important to know just what we should do if our baby is experiencing gas.
Bicycle Exercise
Gripe Water
Change to mom's diet
Tummy time
1.Bicycle exercise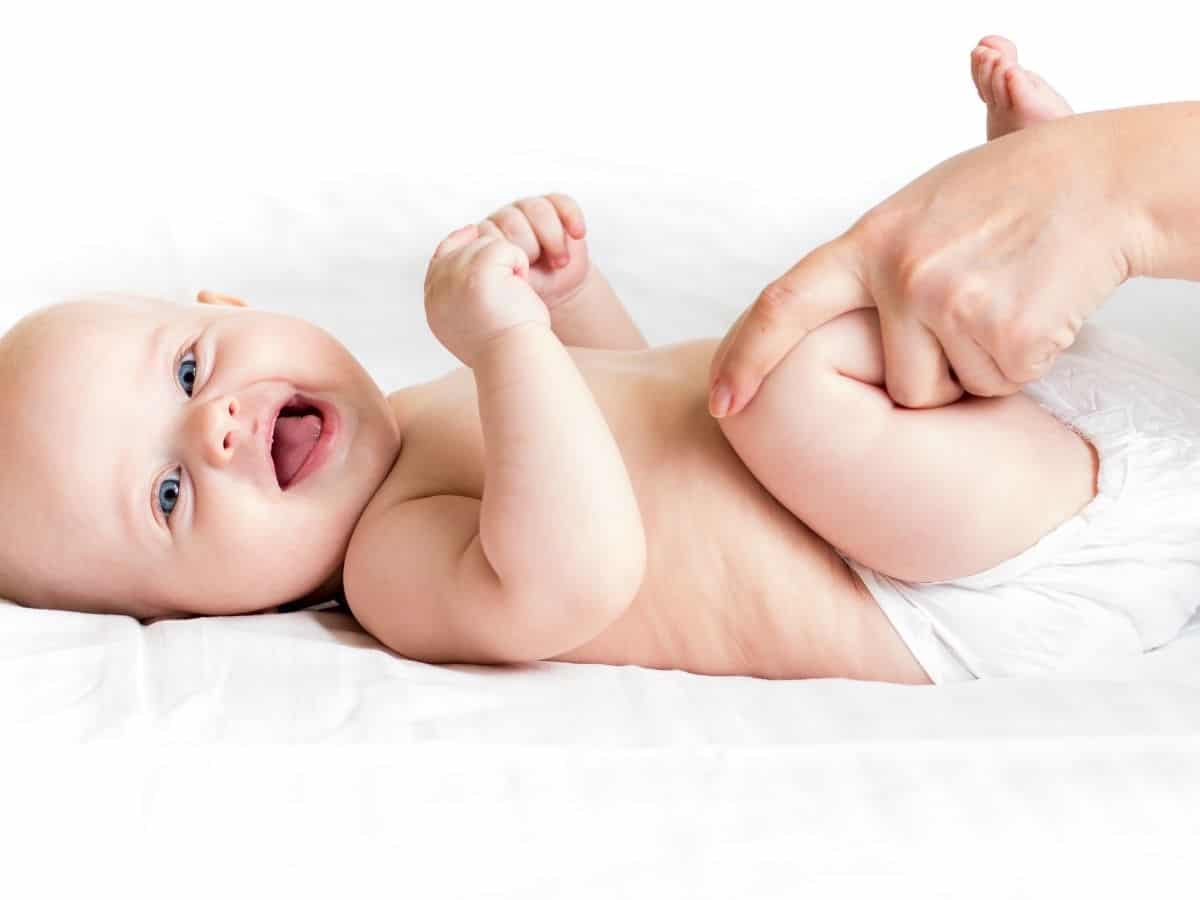 One way you can help a baby who is experiencing gas is to do some tummy exercises with him/her.
What we like to gently push their legs into their tummy in a bicycling emotion. This always helped my babies pass gas and feel a lot more comfortable.
2. Gripe Water
Another trick was using a product called gripe water which was truly a lifesaver especially in the beginning first few months.
If your baby is experiencing a lot of gas and is really fussy because of this I would extremely recommend you purchase gripe water.
The reason my gripe water works is because it has peppermint oil which naturally helps relieve gas.
We used both the Lil' Remedies Gripe Water and also the Mommy's Bliss Gripe Water
, but the Mommy's Bliss seemed to work the fastest!
3. Mom's diet needs to change
As we mentioned earlier, if you're breast-feeding one thing you might try is changing your diet and avoiding certain foods that are known to cause gas.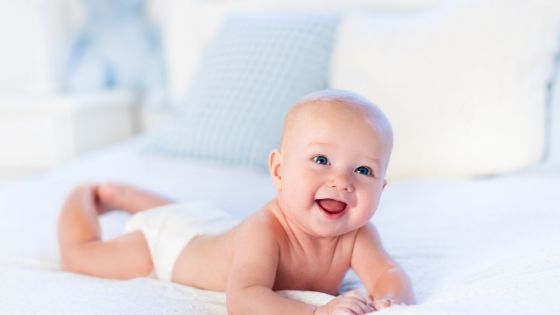 4. Adequate Tummy time
Another way you can help baby with gas discomfort is to make sure your baby is getting tummy time regularly. Tummy time helps because it puts pressure on their tummy which helps push the gas out.
If you are needing help with some tips and advice on how to make tummy time more enjoyable, my tummy time tips might be something you should read too.
What causes gas pains in babies?
Gas pains can because by a number of things including:
formula
swallowing air while drinking from a bottle
mom's diet (if breastfeeding)
solid foods
The Kind of milk they drink
Formula-fed babies tend to have more gas problems than breast-fed babies because breastmilk is more gentle.
This isn't always the case though, because what mom eats while she breastfeeds can also play a big part in baby developing gas pains.
Some of the biggest culprits are foods that would cause gas in adults like broccoli, beans, spicy foods, and any foods high in sulfur content.
If they are bottle-fed
Also, if your baby is bottle-fed (and there is nothing wrong with that), he/she may unintentionally be swallowing air while they drink their milk.
If your sweet little baby is experiencing a lot of gas pains, you might try switching bottles to Dr. Browns Bottles
which are specially made to help babies who suffer from a lot of reflux and gas.
Certain kinds of baby food
Baby's first foods can also play a part in gas pains.
Again these are some of the biggest culprits for causing gas pains for baby:
broccoli
beans
oatmeal
apricot
prunes
pears
peaches
spicy foods
You don't need to stop feeding baby these foods, just limit how much of each you give. Also, use this as a guide that if baby had one of these foods and is extra fussy, he/she may just be gassy.
FAQ about Gassy Newborns
Does gripe water help with gas?
Yes, gripe water is a great thing to try if your newborn infant has gas.
Does tummy time help with gas?
Sometimes! For older babies, tummy time is a great way to help naturally keep those gas bubbles from getting out of control.

For a newborn, doing bicycle exercises to help push the farts out works better.
Why does it hurt when a newborn has gas?
As adults this might be hard for us to understand, but when a baby has gas...it's painful!

This is because of the discomfort of all that gas and pressure on their little, sensitive tummy.
Do babies outgrow gas pains?
Yes, typically babies grow out gas pains around 4 to 6 months old. That's why it's important to know how to help baby now while they are still young.
Thanks for stopping by! If you enjoyed reading this, please remember to pin it to your favorite baby board on Pinterest. Thanks!!
More baby tips & articles