Keeping the romance alive is an important part of a healthy relationship. Here's some great ways to romance that special guy in your life.
Jump to: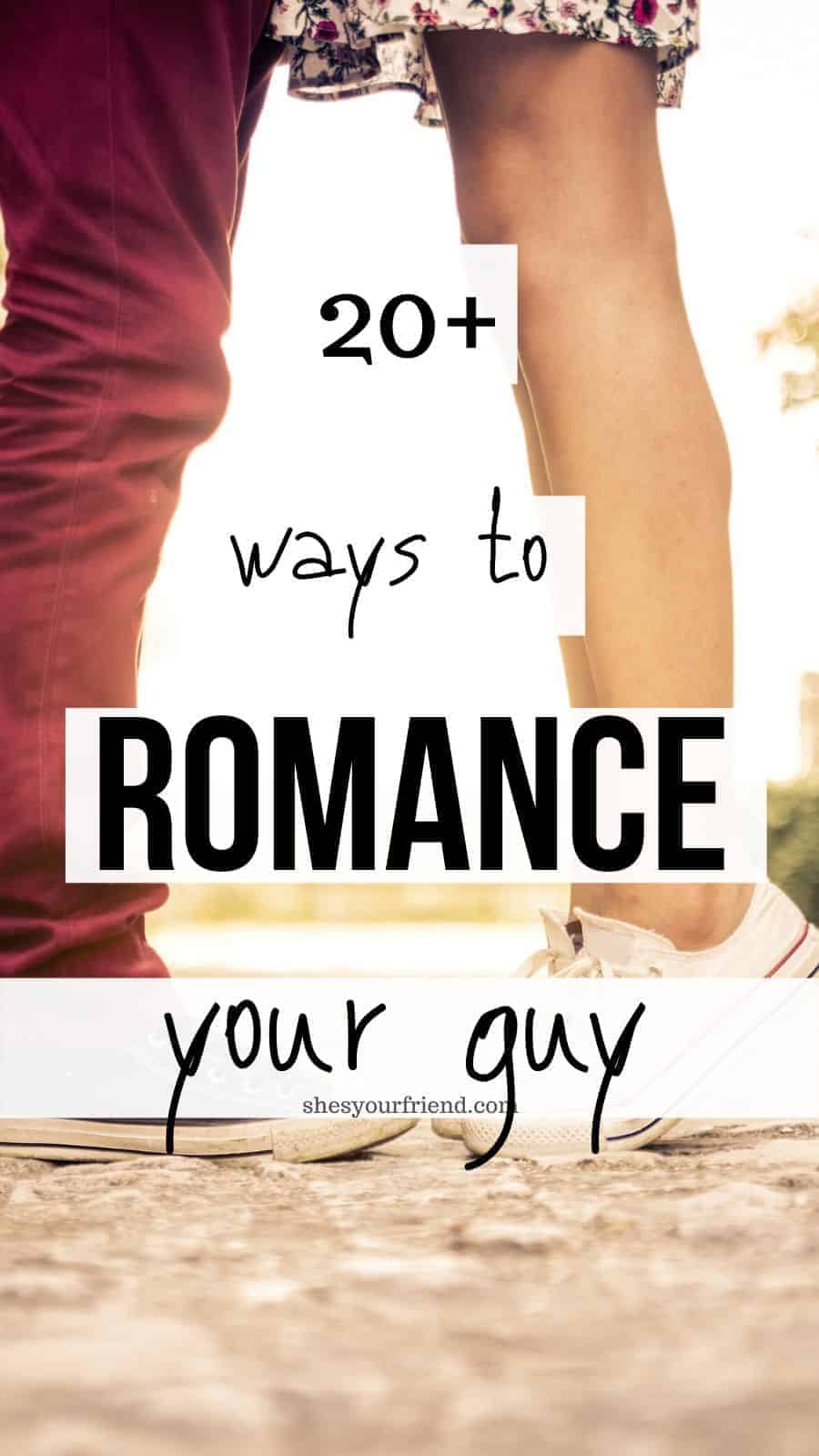 Ways of romancing your husband
Cook him a fancy candlelit dinner, or take him out to eat.
Drive him around to your favorite spot or wherever you are going that night.
Take a mini road trip together.
Rub his back or feet. If he works a lot with his hands, rub his hands! (My husband loves this).
Compliment him. We all love to be complimented, even him.
Netflix date night, and let him pick out the food and movies.
Send him a sweet or flirty text message while he's at work.
Breakfast in bed, need I explain more.
Grab his butt, even in public.
Brag about him in front of his friends.
Feel his strong arms, and tell him how sexy they are.
Sit on his lap.
Cuddle with him on the couch.
Make him coffee, just the way he likes it.
Sneak into the shower with him.
Put on sexy lingerie for him.
Buy him something special for no reason, just because.
Scratch his back.
You initiate sex first.
Do something wild in bed that he has always wanted to try.
Make him a playlist of favorite songs.
Slow dance to a romantic song.
Take a nap together.
Write him a love letter, or love text message.
Visit a Christmas lights show.
Remember guys like romance too and with these ideas you can have him falling in love with you again and again.
Hope you enjoyed these tips! If you have a moment please remember to share.