Where you land in birth order can directly affect your personality. Every child is different and their personalities will be as well!
As with everything, this is a broad look at personality traits. Not every child will have every one of these. We based our findings off of the Proceedings of the National Academy of Sciences.
Jump to: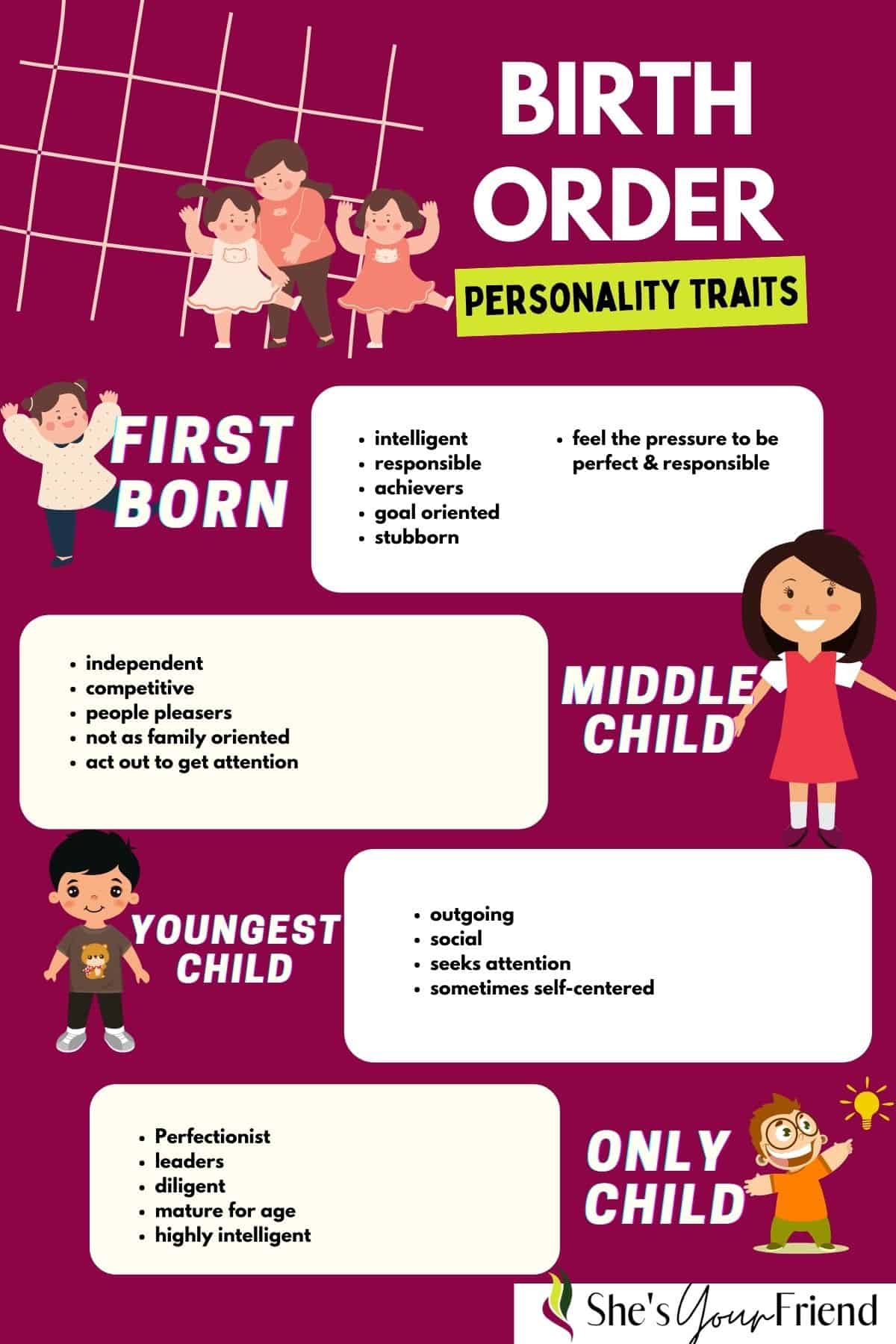 First Born Child
First born children received a lot of attention and didn't have to share the spotlight with any siblings for some time.
They are usually very intelligent, responsible, stubborn, goal-oriented, and achievers who like to feel approval from their parents.
On the other side of the coin, they also feel the pressure to be more responsible.
Middle Child Traits
Middle children fall in between the first born and the last born. So, depending on how many kids you have in your family, you could have multiple middle children.
They are people pleasers, competitive, independent, and act out to get attention.
Because they don't get much attention, they aren't as family-oriented and prefer to form close ties with friends.
Youngest Child Traits
Youngest children are usually outgoing. As they receive a lot of attention, when they get older they can be self-centered and seek attention from others.
Lots of youngest children are extroverted and very sociable.
Only Child Traits
Only children are often perfectionists. They are also great leaders and highly intelligent.
They never had to share the limelight with siblings so their parents could focus entirely on them. This leads to a lot of them being more mature for their age.
A lot of only children are also more outgoing because they don't have siblings at home to hang out with so they want to make lots of friends.
What traits aren't affected by birth order?
According to the Proceedings of the National Academy of Sciences or PNAS the following traits aren't affected by birth order:
emotional stability
agreeableness
imagination