Do your kids ALWAYS act differently when you are in public? I know mine do! They know when we are in public or with family members that mom doesn't feel comfortable disciplining around...and it shows.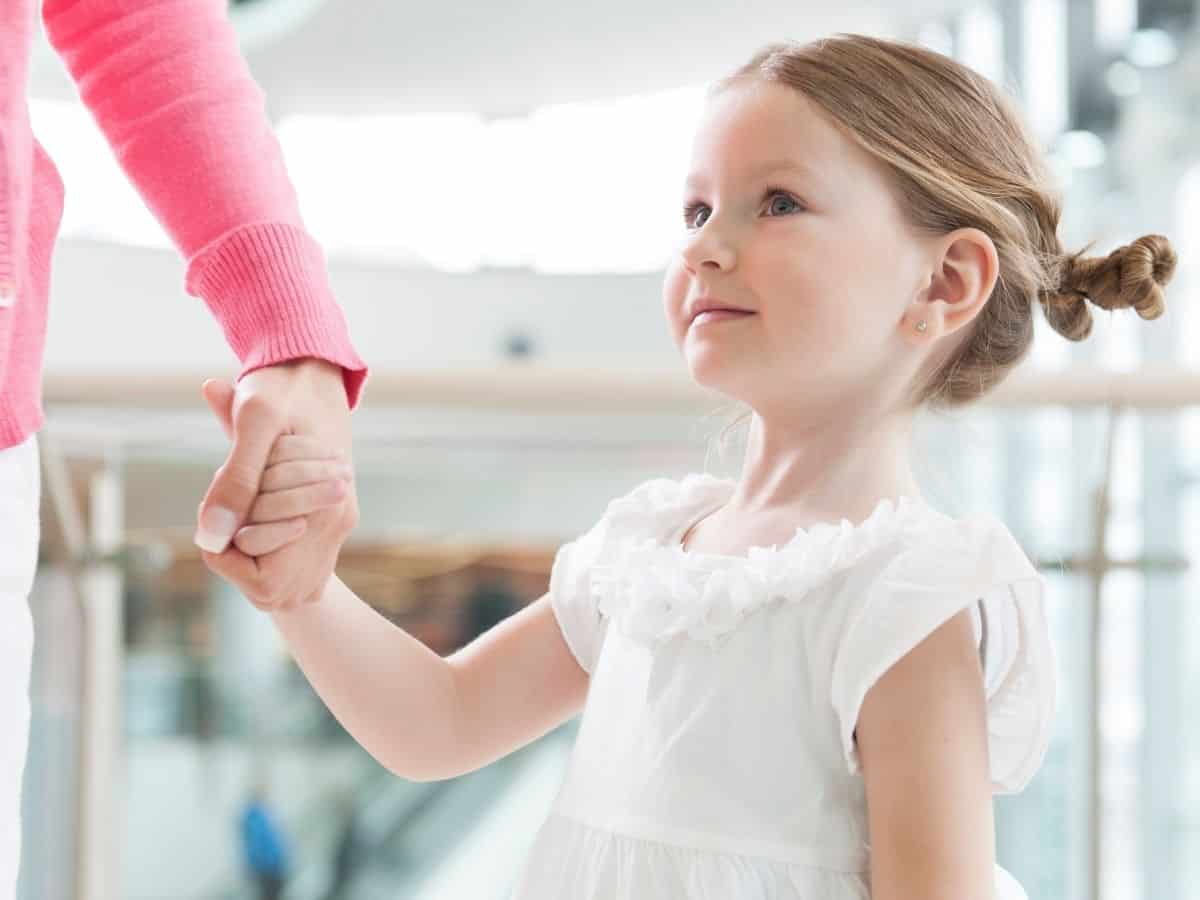 Jump to:
Here are a few tips and reminders for you to discipline in public while still maintaining composure.
The 3 Rules
1. Set standards and stick with them.
It's easy to let things slide when we are in public or at the in-laws, but every time you break your standards your kids will remember.
Showing them that there are consequences even when you are in public helps reinforce that they need to follow the rules.
2. Talk with your spouse.
When you go to your in-laws house, you might not have the confidence to discipline. Makes sense, I'm the same way!
Talk to your spouse and ask them to do the disciplining when you are around the in-laws, and vice versa when you are at your parents house.
3. Make sure Grandparents understand your rules.
So my kids are really bad about this one. If we are around the grandparents, and I say no, they will immediately go to Grandma.
I guess that's why its so great being a grandparent, and not a parent.
If you say no, make sure you let Grandma know you said no already. They should respect your decision and this will quickly end the "go ask Grandma" philosophy your kids are thinking.
To make a scene or not...that is the question.
Most of us would prefer the route least embarrassing. It's just easier, but your kids are going to test boundaries until they know what to expect.
Doing the hard thing a few times can end up paying off in the end because you will have well-behaved kids going forward.
Parenting is definitely a learning experience. Everyday you learn more and more.
Why do kids act up more in public?
A lot of times kids think they can get away with it because they know you don't like to make a scene.
If it's at a family member's house, they may be used to getting yes all the time.
Your kids are testing their limits to see if you will still enforce the rules when others are around.
You might also enjoy reading: