Is your toddler ready to transition into a big kid bed? If so, these are some popular choices that parents love!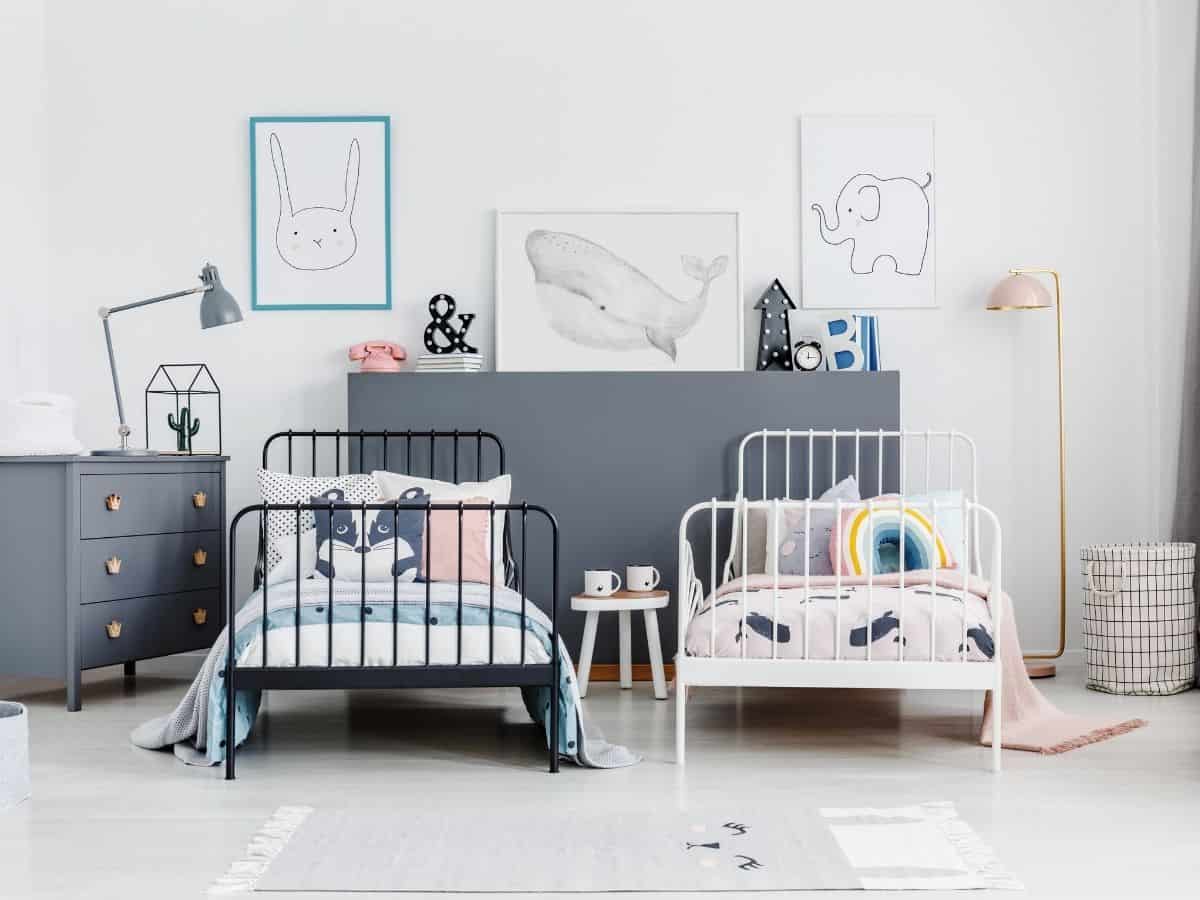 Jump to:
Top 3 twin beds
1. Upholstered Platform Twin size bed
This upholstered twin size bed comes in 3 colors (pink, gray, and yellow), is low profile, and would be a bed your child would love to sleep in as they get older.
What we like:
It's low to the ground so little kids can get into it easier.
It's a platform bed, so no need for a box spring.
It's beautiful and would make a great bed for your child for years to come.
2. Harper & Bright Twin Daybed with Drawers
Another great choice is this daybed from Harper & Bright. It's durable, and has 3 color choices (espresso, gray, and white).
What we like:
Daybeds have railing on three sides so less chance your toddler will fall off.
It has two large storage drawers for toys, extra blankets/sheets, or even clothes.
You don't need a boxspring.
3. Simlife Metal Twin Size Bed
The third choice is this sturdy metal bed. While it looks simple, you could easily dress it up with a fun comforter and throw pillows!
What we like:
Made of alloy steel, so it's strong.
It has a fun scrollwork detail on the footboard and headboard.
You don't need a box spring.
What size bed does a toddler need?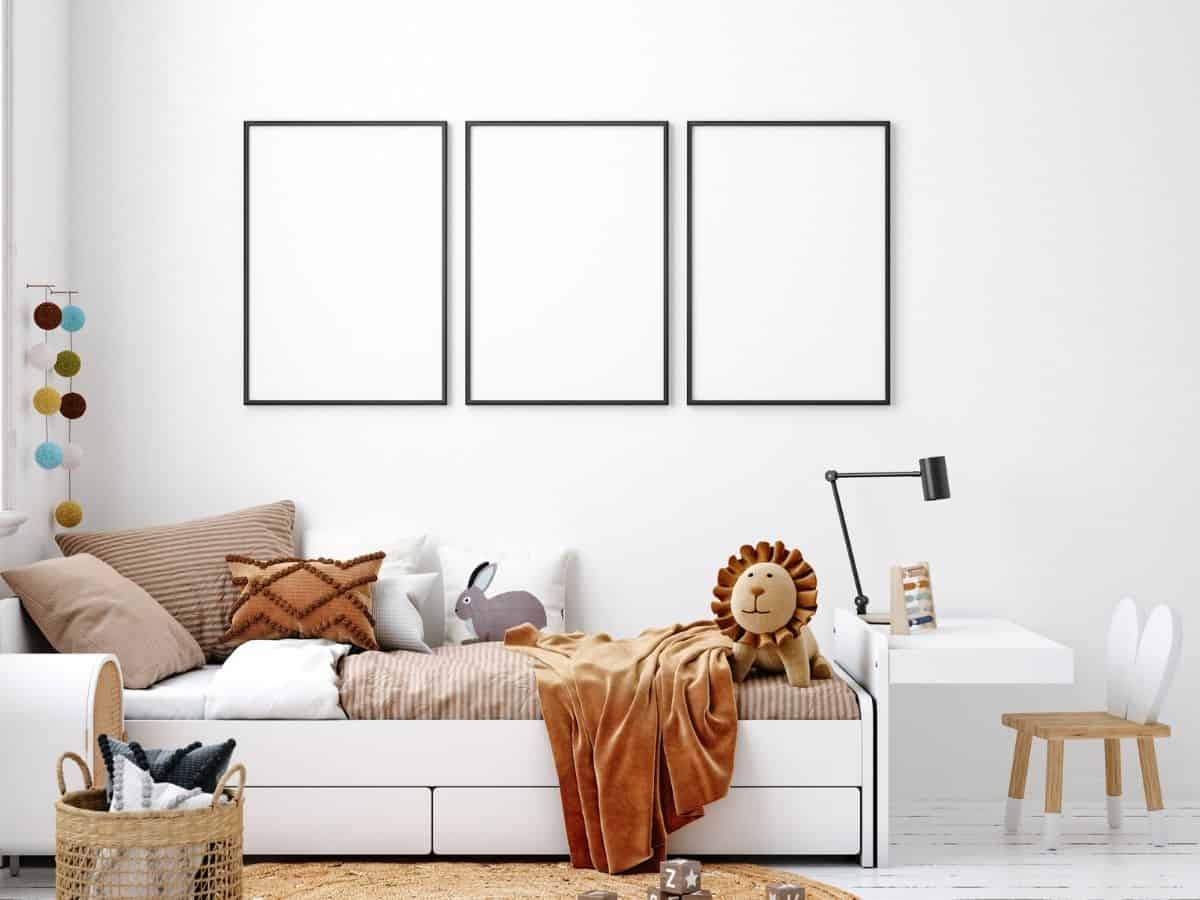 While they do make toddler sized beds(that use crib mattress), we recommend choosing a twin size bed instead.
This lets your child grow into it and be able to use it a lot longer than a toddler sized bed.
How to pick the best one
Durability-you want it to last a long time.
Color-choose a color that they wouldn't mind having as they get older.
Style-again those house frame beds are beautiful and fun for little ones, but as they get older they will grow out of it, so keep this in mind when choosing a bed.
Should a toddler bed have guardrails?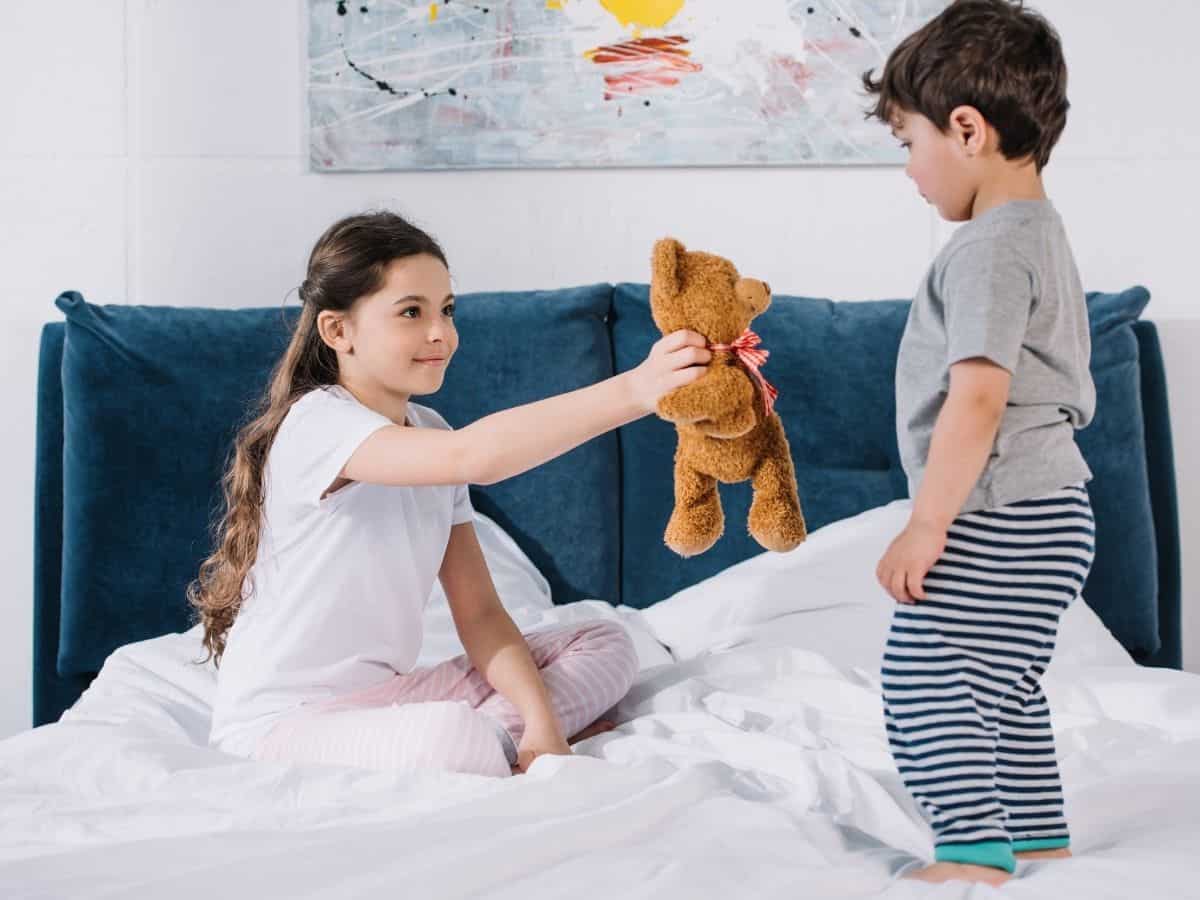 Guardrails are great for when your toddler is just transitioning into a big kid bed, but make sure that the bed set allows you to remove them later on.
Or pick a traditional twin bed frame and put pool noodles in the sides of the bed to help them from rolling off.
What about bunk beds?
According to the American Academy of Pediatrics, no child under the age of 6 should sleep on the top bunk of a bunk bed.
You might also enjoy reading: