You never forget those words when the doctors tell you your child has cancer. The complete shock followed by the flood of emotions.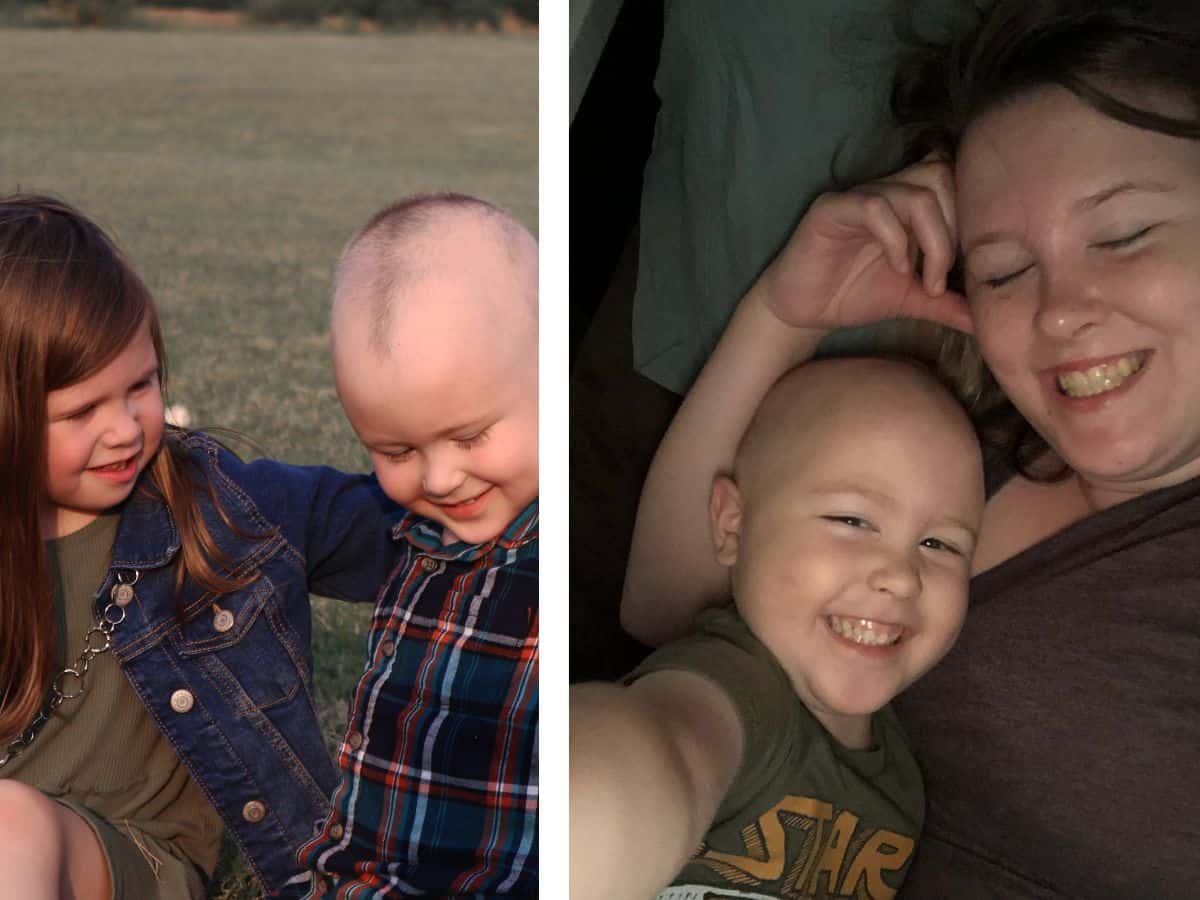 Jump to:
My son's story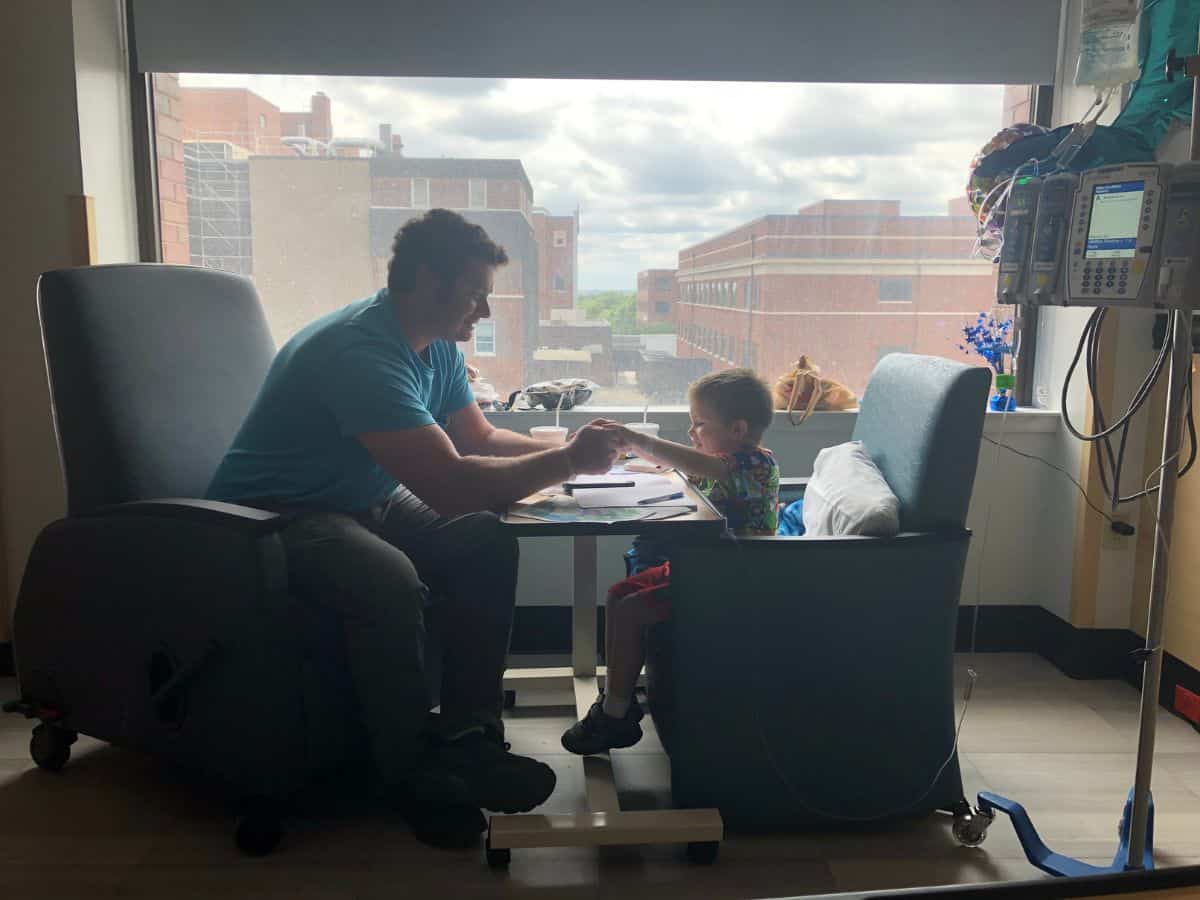 It was July of 2021, pandemic was in full swing and my son was diagnosed with Leukemia at the age of 3. Something no child or parent should ever have to experience.
We went to his pediatrician and the nurse practitioner told me, "I'm very concerned he has leukemia and needs to go to the ER right away". My world shattered as tears streamed down my face.
My sweet little boy looked over at me and said, "don't cry mama". I couldn't help it.
I called my husband to break the news to him and he met us in the ER. They took blood work that confirmed it was leukemia.
During the 2 week stay, he had a port placed, multiple blood and platelet transfusions, a bone marrow biopsy, lumbar puncture, and started chemotherapy.
His first symptoms
Some of his first signs were swollen lymph nodes, unexplained bruises, petechia, and a swollen tummy. We later found out the swollen tummy was because of an enlarged spleen, liver, and pancreas.
How we coped
At first, it didn't feel real. Like it was just a really bad nightmare we couldn't wake up from.
What helped me was to learn as much as I could about the type of Leukemia he had.
My son's oncology team was really good about talking us through each step of treatment and answered any and all questions I could come up with.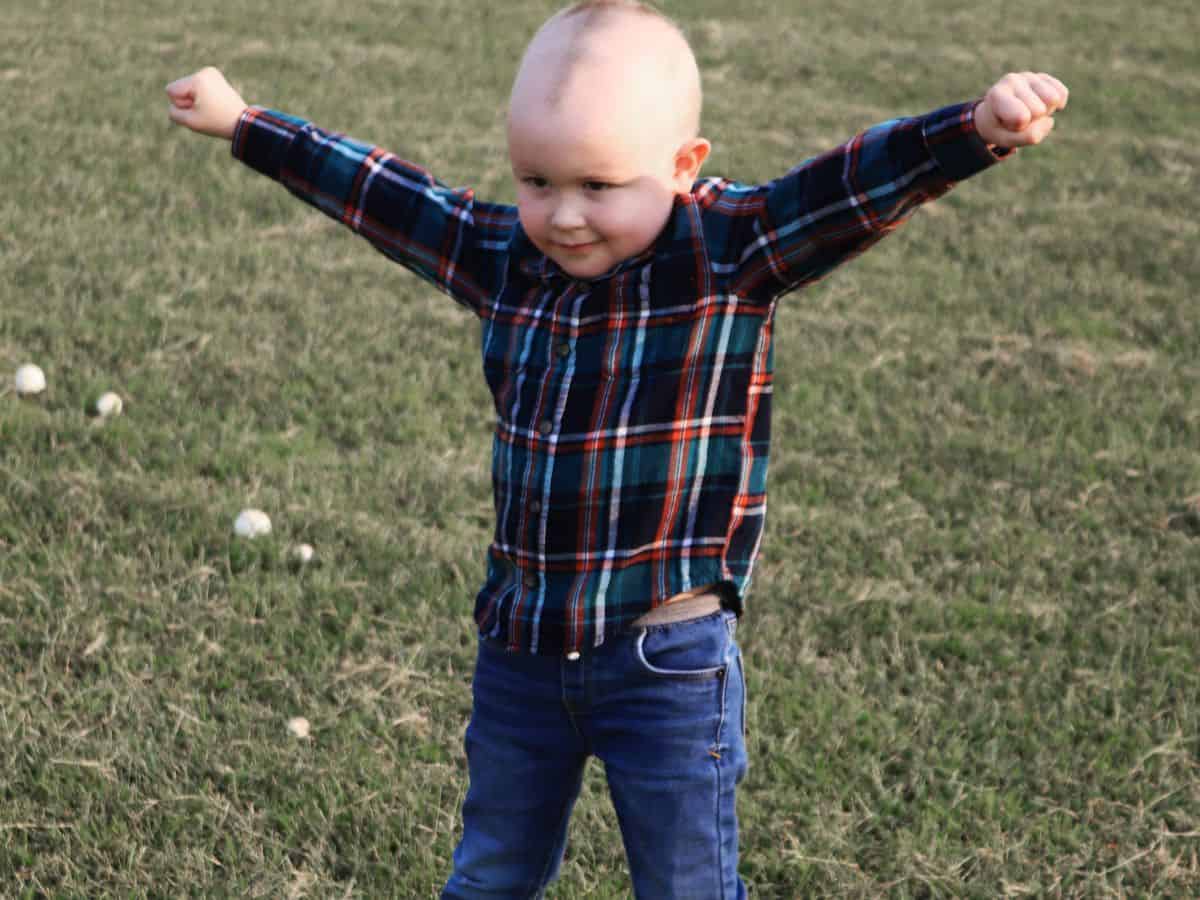 What I wish I would have known right away
It's hard on siblings. Make sure to take time with your child's siblings because their life just got turned upside down too. It's easy to get caught up in all things cancer treatment and what you need to do to help your child get through, but your other kids also need you.
It puts a lot of stress on marriages. Any kind of stressful event can wreak havoc on a marriage, but having a child with cancer really amplifies this. Find time to take a date night or do something just the two of you to reconnect. I know you feel guilty for doing this or you have that huge what if playing on why you shouldn't but it will be okay.
Not everything will go according to plan. You have to learn to be flexible and patient above all else.
Go to therapy. This level of stress is life-altering.
Take care of yourself. As moms, we are hard wired for mom guilt and that's just 100 times worse during this time. You can care for your child better if you take care of yourself too. The old saying you can't pour from an empty cup.
Cherish the small victories. During treatment, find time to celebrate good times and milestones. Or have a countdown to the end of treatment. Just make sure you are flexible because this could change throughout treatment. You better believe we celebrated every week his ANC was high enough for chemo.
Connect with families who are going through similar situations. I have an awesome family, but none of them had ever gone through what we were. The first time I talked with another cancer mom, we clicked right away. We both knew what it was to go through treatment, and all the medical lingo we didn't have to explain.
Designate one person or create a page on Facebook to give updates on your kiddo. It's very draining responding to hundreds of text messages about your child so make it a point to let your family know you will provide updates in one place. It's something I regret not doing and ultimately I was overwhelmed with so many texts and felt like I needed to respond to every one.
Make time for fun. Cancer shouldn't rob you of all your joy so plan a small trip somewhere or a fun activity you can all do that isn't focused around treatments and hospital stays.
Hang in there and just know you are not fighting alone! Praying for you!!
You might also enjoy reading: