Does your little one love science? Well these science gifts are sure to make anyone smile!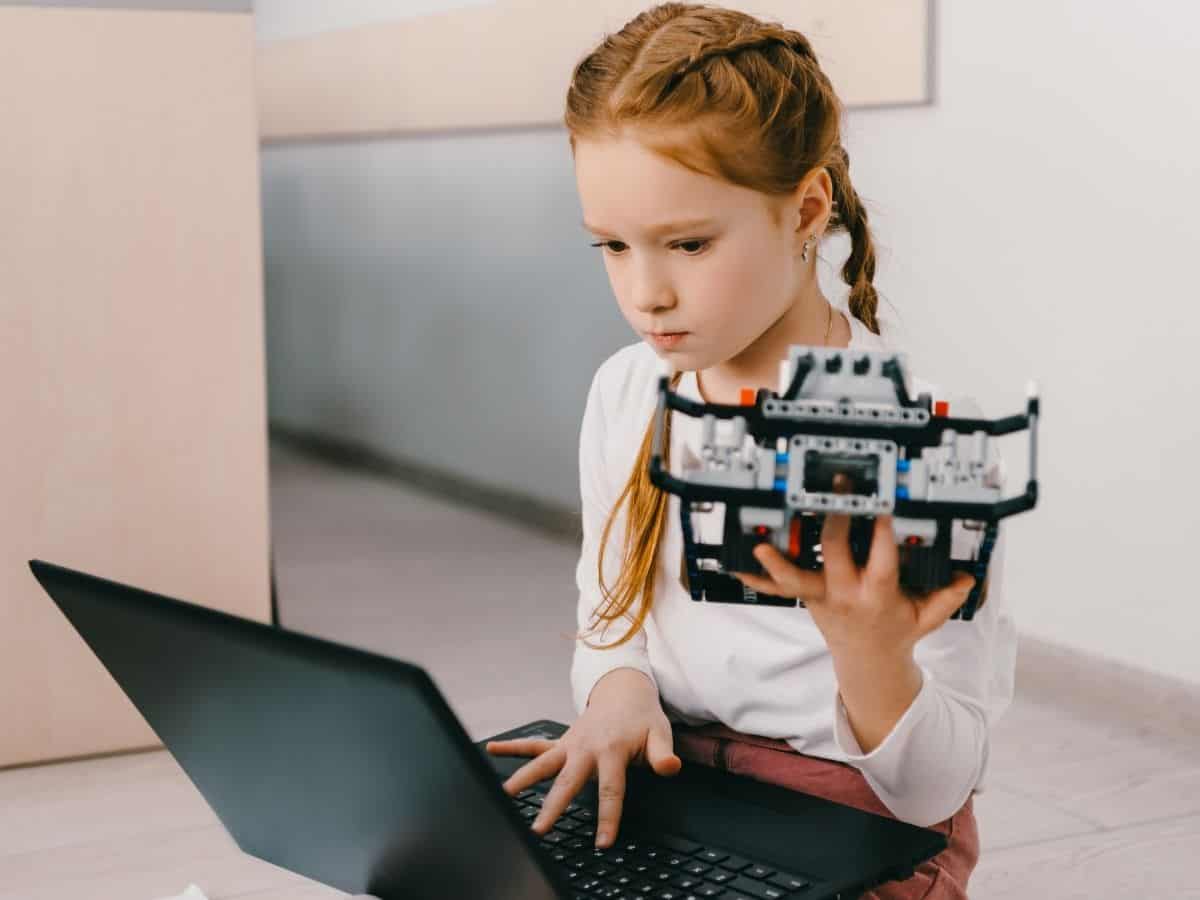 Not only that, they are perfect for any holdiay, or even for whenever because they are also educational.
Jump to:
Most Popular STEM gifts for Kids
Science Gifts for Toddlers (age 2-4)
1. My First Microscope
This fun kids microscope is perfect for your eager little ones to start learning about things that are smaller.
This will also help teach them about all the different things in their surroundings.
2. Cloud Bath Toy
Did you know science gifts can also be bath toys? This fun little cloud can be used to teach toddlers about water and the production of rain.
Not only that, this fun science toy has won a few awards too!
Science Gifts for Kindergarteners-2nd graders (ages 5-7)
3. Pretend Reactor Lab Set
This reactor set is a fun way to teach kids about reactions. They get to mix different liquids together and watch as the colors change and foam up.
See related content: Beaker Creatures Lab Review
4. Talking Microscope for Kids
This talking microscope really ups the science gifts you could give to your son or daughter. Not only can they discover new things, but the microscope will tell them about what they are seeing and other fun facts.
This particular microscope comes with 12 different slides of insects so there is plenty to look at and explore!
5. Break your Own Geodes
This is one of those gifts that is good for the whole family, although you are going to want to supervise your kids as they are breaking the geodes.
This particular kit offers 10 different geodes that you can break open and 3 display stands so they can show off the beautiful crystals within!
6. Bubble Science Kit
Did you know there was a science of bubbles? This bubble kit will help teach your kids about how to change the shapes of bubbles.
4M has a lot of different science gifts that are perfect for kids of all ages, so when in doubt check out their stuff!
7. Osmo Math Wizard
Make screen time educational with this interactive game that teaches kids all about math. Just make sure you have the Osmo base or an iPad or tablet.
Science Gifts for 3rd graders & 4th Graders (ages 8-9)
8. Solar Rover
Teach your child about solar power with this solar rover kit. No batteries are requied, and that's something hard to find nowadays!
9. Magic Penny Magnet Kit
Your kids can experiment with magnets in this kit. It's almost like magic, hence the name!
Science Gifts for 5th graders-8th graders (ages 10-13)
10. Rock Tumbler
This rock tumbler is another gift that focuses on rocks and gemstones. It polishes them into beautiful, unrecognizable stones.
11. Microscope Kit
This microscope kit comes with everything they need to make their own slides to discover things around them.
12. Erector Construction Sets
If you are looking for science gifts that involve imagination as well as mechanical engineering, then try out one of these cool erector sets.
These sets come with instructions for building lots of different machines that can really work. There are many different things you can build, and lots of varieties to choose from!
Science Gifts for 9th graders-12thgraders (ages 14-18)
By the time your young scientist has become a teen, try an advanced robotics kit or some microscope slides.
Science gifts for kids FAQ
What do you get a kid who loves science?
There are lots of great ideas including a microscope kit, a robotics kit, a rock tumbler, or even some geodes to break open and discover what's inside.
What are STEM gifts?
STEM refers to science, technology, engineering, and mathematics. Finding gifts that incorporate one or more of these make for great educational gifts you can be happy your child receives.
What are some good science toys?
Science toys can include toys that help teach about coding like a code-a-pillar. There are also robot toys, microscopes, and science kits that are fun for kids of all ages!
Which gift looks the coolest to you? Leave me a comment below!
More gift ideas