Do your kids love Mandalorian, baby yoda, and all things star wars? If so, these gift ideas are perfect for the holidays!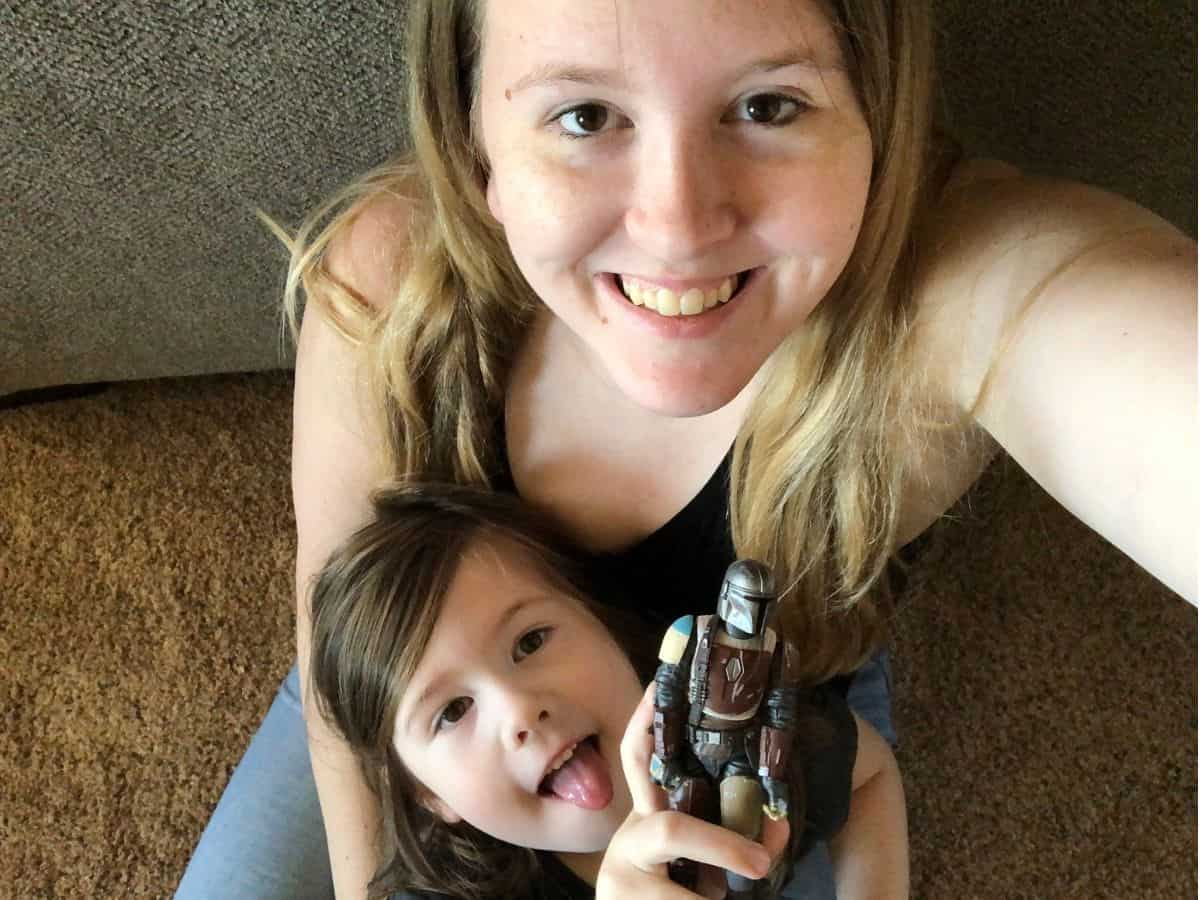 Jump to:
Gifts for Mandalorian Fans
Mandalorian action figure
This Mandalorian action figure would be perfect for a stocking stuffer or small gift. It is very realistic down to the wear on the armor.
2. Star Wars Droid Action Figures
These are the droids you are looking for! This 3-pack of action figures has R2-D2, BB-8, and D-O.
Great for older kids, but I would avoid gifting it to younger than 5 years old because they are small.
3. Baby Yoda Chia Pet
Baby Yoda is the most popular character from the Mandalorian, especially for kids. Yes his name is Grogu, but that name just kind of sucks.
This baby yoda chia pet is a fun gift idea that they can watch grow around the terra cotta baby yoda.
4. Baby Yoda Bluetooth Speaker
If your kids like listening to music, this bluetooth speaker is another awesome gift idea.
5. Baby Yoda Tervis
Another simple gift that mandalorian fans would love to receive is this Tervis.
6. Animatronic Baby Yoda
If you really want to wow your kids, this animatronic baby yoda has sound effects, and can move its head and arms. This is the way!
7. Mandalorian Pajamas
Another gift idea would be these super soft Mandalorian pajamas. Perfect for that Baby yoda fan!
8. Build-a-bear baby yoda "Grogu"
The last gift idea is going to Build-a-bear and having your child pick out a baby yoda. They can customize a song or phrase or choose the mandalorian theme song, as well as adding the heart and getting a certificate of adoption.
With Build-a-bear, you get the experience as well as the lovable little plush, and experiences are worth it every time!
Parents FAQ
What's a good gift for a Star Wars fan?
There is so much to choose from, from action figures to stuffed animals, and also clothes. There's so much to choose from when it comes to Star Wars and the Mandalorian.
More gift ideas