Have you ever wondered what Homer Learning is and if it's worth it for your kids? Here's our honest review and why we LOVE it.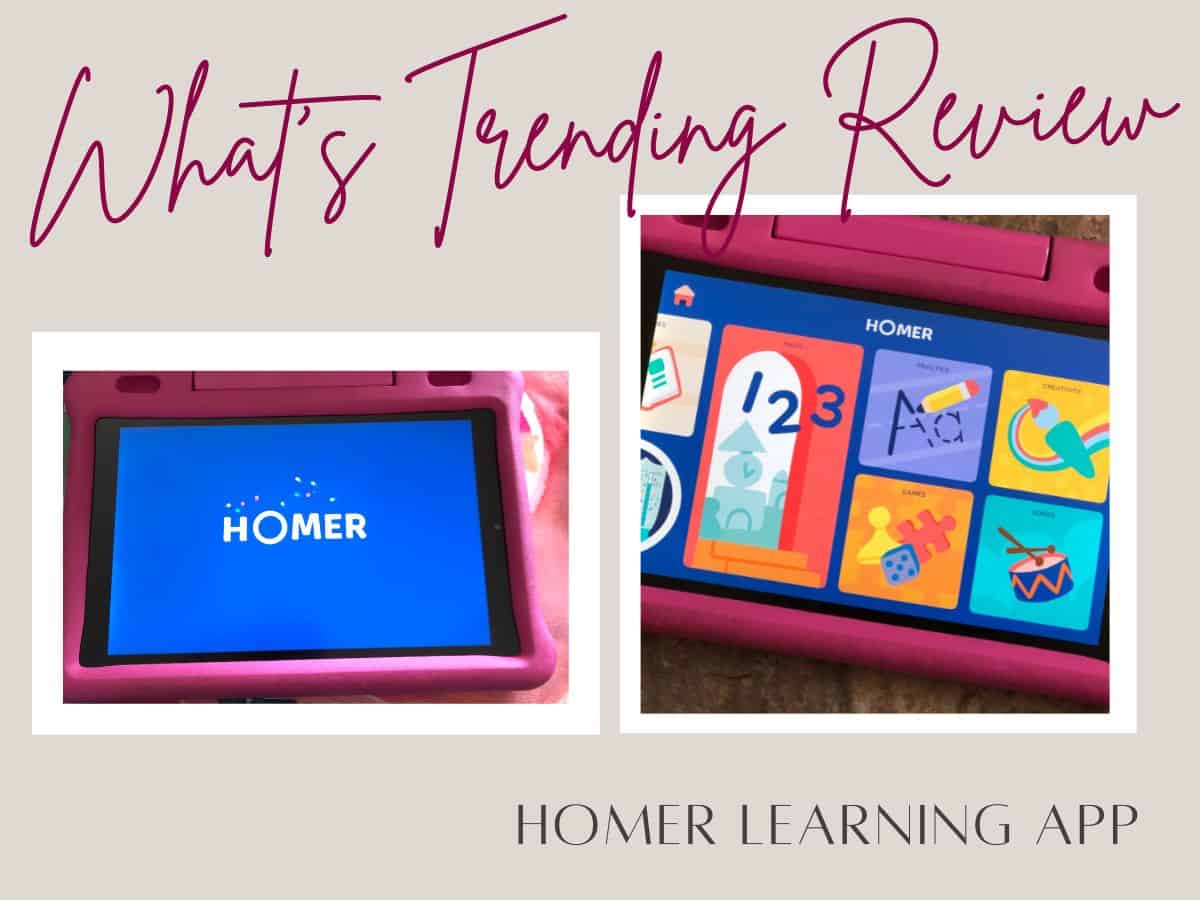 Jump to:
What can you play Homer on?
Choose how you want your kids to play, whether it's on an iPad, tablet, or even your computer.
My kids mostly play it on their Kids Fire Tablets.
What subjects does Homer teach?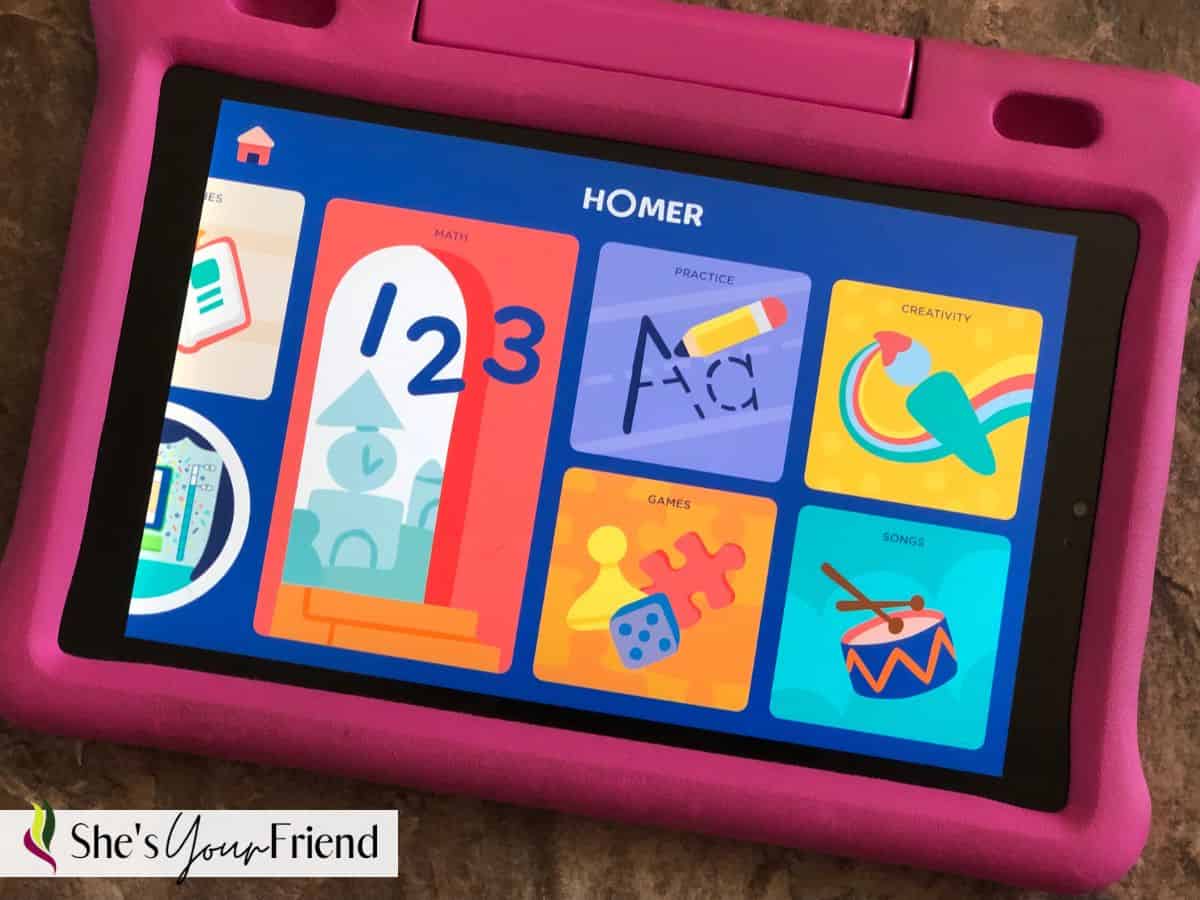 Homer teaches a variety of subjects including reading, math, creativity, social and emotional learning, and thinking skills.
What makes Homer Learning so fun?
Personalized to every child
Up to 4 child profiles on an account
Ad-free and safe for kids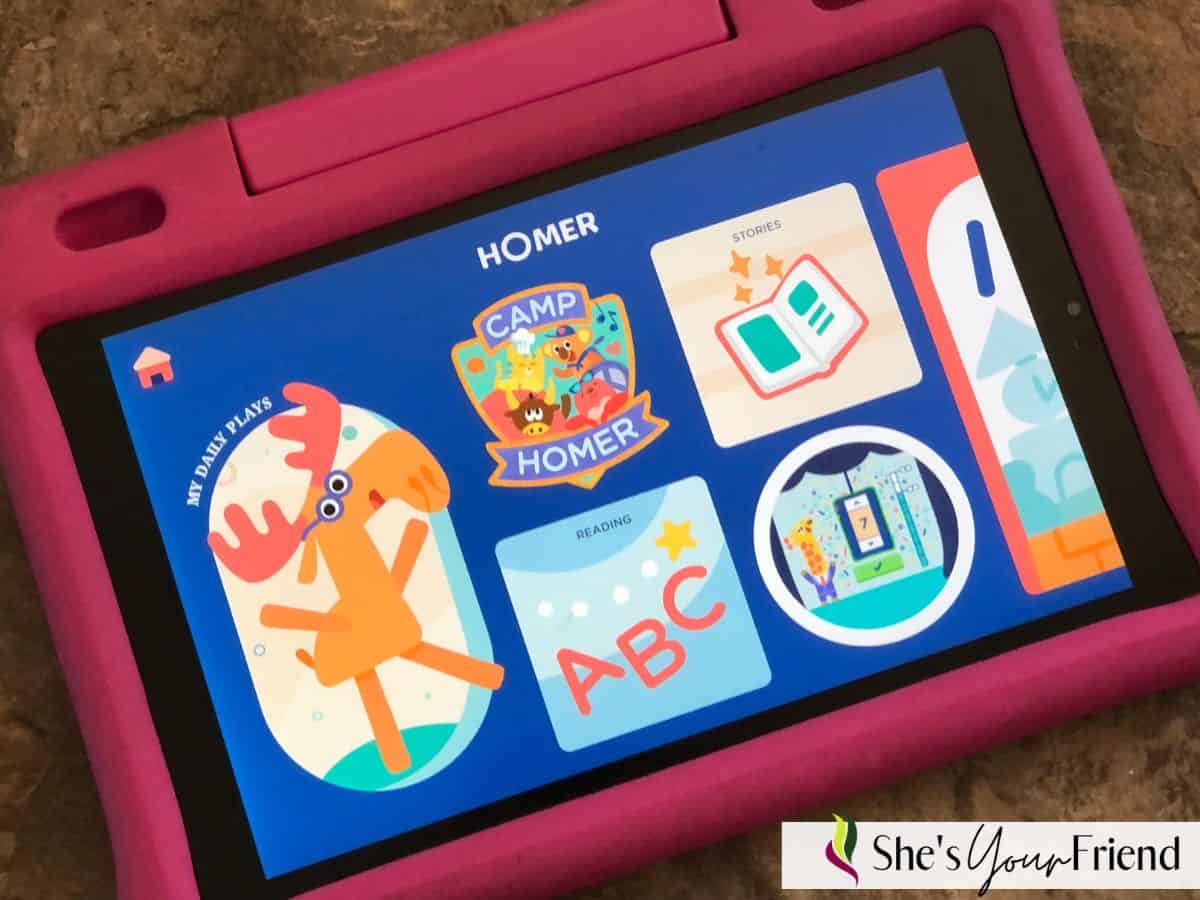 1. Personalized to every child
When you create an account, it will have you answer some questions about your child/children and what their strengths are and their interests.
It will then customize games, books and activities to best suit them. Every learning pathway will be different deepening on each child's interests.
As they progress, the app will get harder to help challenge and teach them new things.
2. Up to 4 child profiles on an account
A homer learning account can have up to 4 kids using it to take advantage of the personalized settings.
It's great if you have more than one kid because then they both can have a turn at playing.
3. Ad-free and safe for kids
Homer learning is completely ad-free and is designed to give your kids a fun and safe environment to learn.
4. Free 30-day trial
Another perk to Homer learning is the free 30 day trial. Let your kids try out this learning app and see for yourself the reading improvement and excitement they will have every time they play.
Is it worth it?
Absolutely! Homer Learning has helped my kids improve their reading, enjoy math, and is a great screen time activity you can feel good about.
Any investment you make in your kids is always worth it!
Who is Homer for?
Homer is made for kids ages 2-8. As your kids get older it will adjust the games and activities, so it grows with them.
You might also enjoy reading: