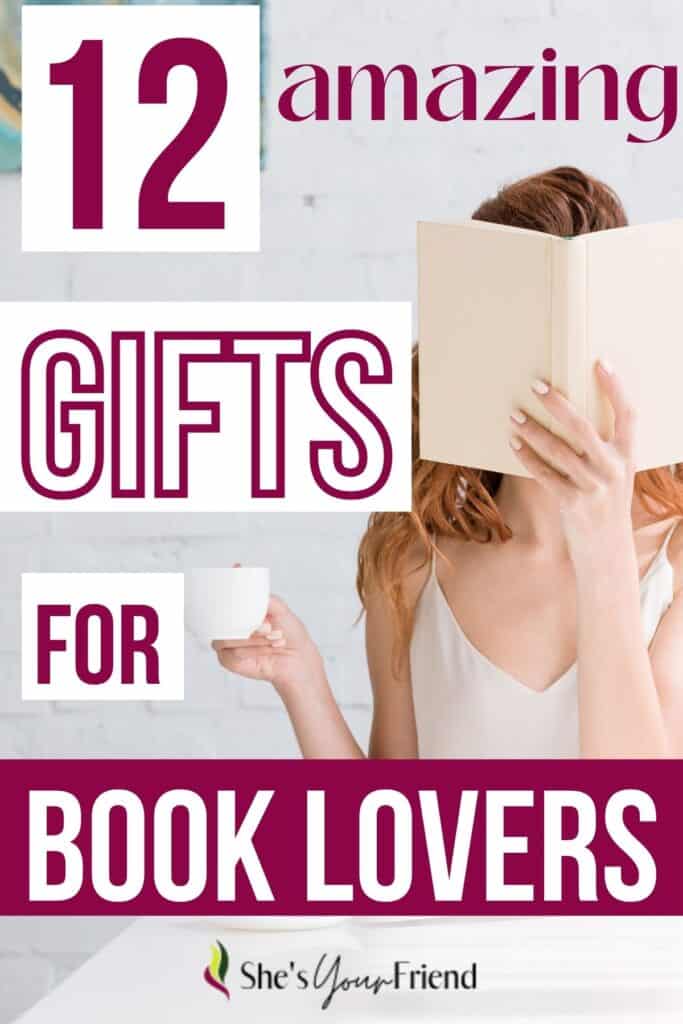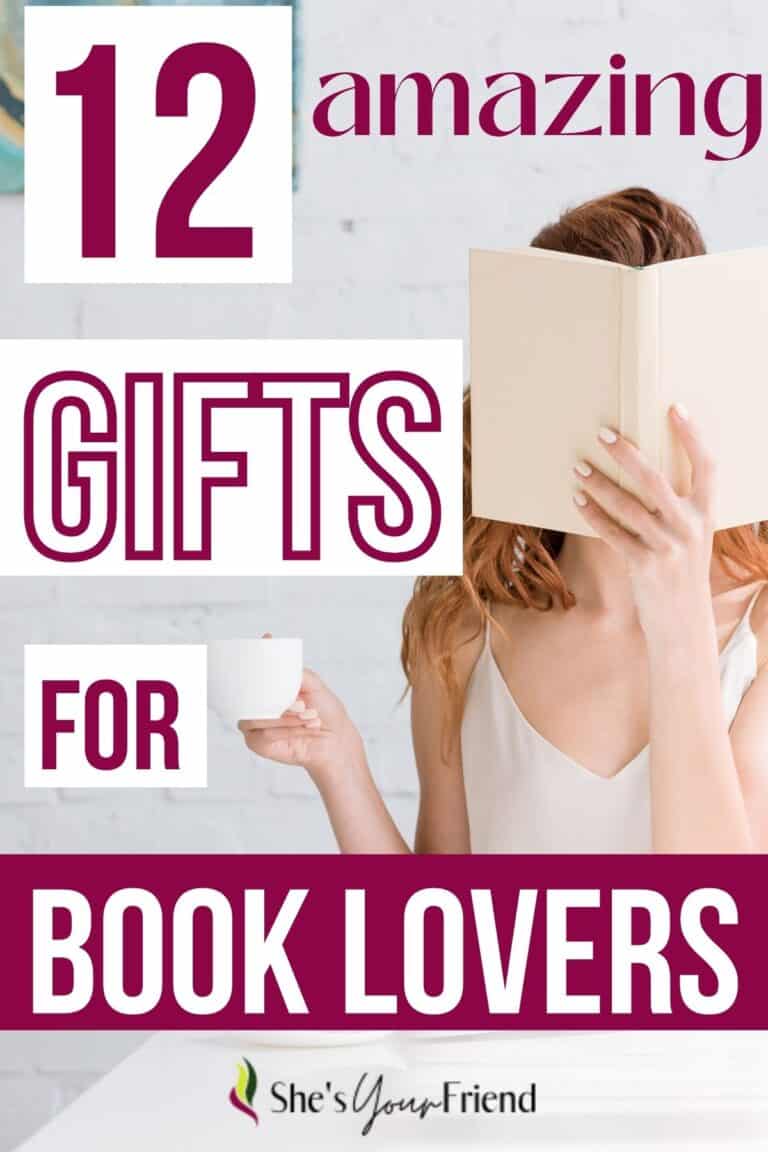 If you know someone who loves reading books, then this gift guide is for you! Find all the best gift ideas for the book lovers in your life.
In an effort to fully disclose, this article contains affiliate links. If you purchase something, we receive a commission. For more information, please see our disclosure page.
12 Gift Ideas for Book Lovers
Gift cards (Barnes and Noble, Amazon, other local book shops)
1.Book worm stamped ring
This beautiful ring stamped with the phrase book worm is an easy gift that every self-proclaimed book worm wants! It's also very affordable and handmade.
2.Bookmarks are for quitters shirt
How fun is this bookmarks are for quitters shirt?! I think we all know someone who is like this!
3. Locket shaped like a book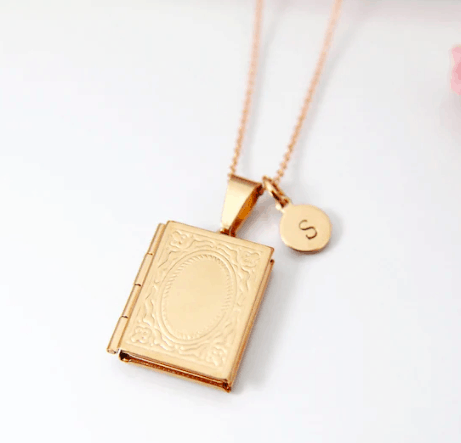 This book-shaped locket would make another great gift idea for the avid reader.
4. Abibliophobia hoodie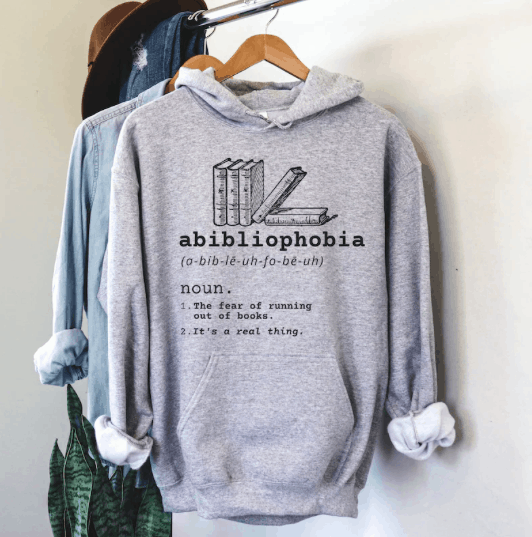 This fun hoodie will sure to have them smile. Book lovers never want to run out of books, so it's very relatable but also a little funny.
5. Pride and Prejudice book scarf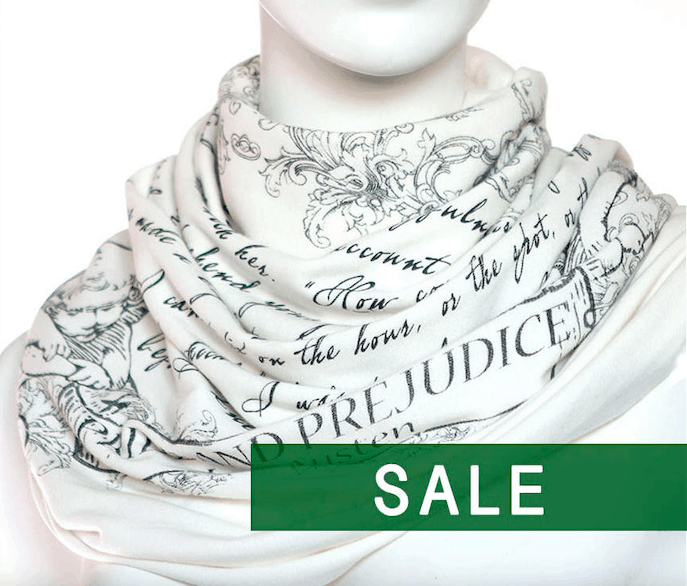 Another great gift idea for women who love to read is this Pride and Prejudice book scarf. It would be the perfect gift for a Pride and Prejudice fan.
6. Library scented candle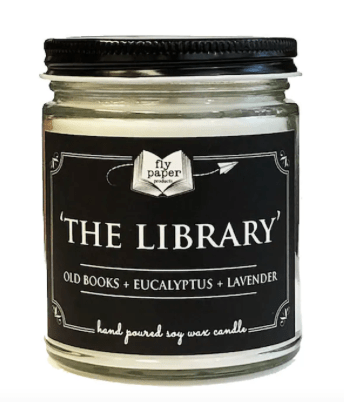 Ah the scent of the library is something most book lovers enjoy! This library scented candle is another fun idea
7. Custom Embosser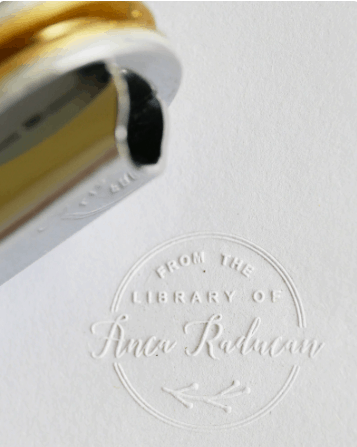 Book lovers always have a large collection of books, and if you are lucky they will share them with you.
This custom embosser will help customize their books, so it's an amazing gift idea.
8. We lose ourselves in books art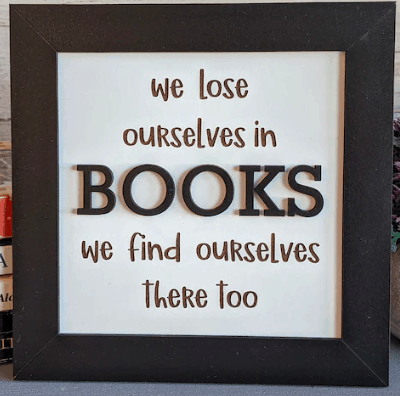 Another gift idea would be this wooden bookshelf art. They can hang it in their library, a bookshelf, or even a mantle.
9. Personalized Reading Room Poster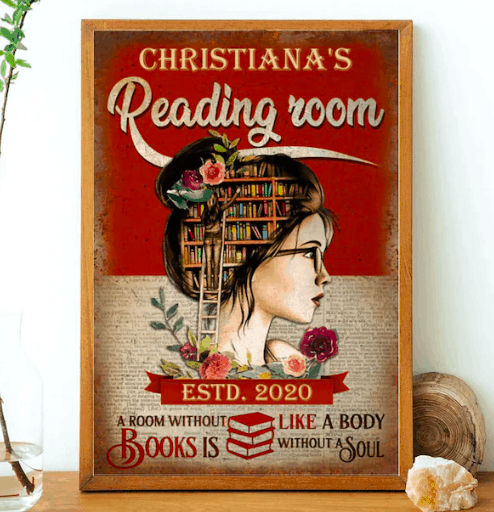 If you are really wanting to personalize a gift, this reading room poster is perfect! Just don't forget a frame to really make it a showstopper.
10. A reading sculpture (made of iron)
This reading sculpture would be a perfect paper weight, or book shelf decoration. No matter where they decide to display it, it's going to be a statement piece!
11. Decorative bookends
The last gift idea for book lovers is book ends. There are so many different kinds, but these blue agate stone bookends are probably our favorite!
12. Gift cards (Barnes and Noble, Amazon, other local book shops)
Gift cards are always welcomed because book lovers can choose out books that have been on their wish lists.