Legos are great for imaginative play and creating different things. These are the best lego sets for girls available on the market.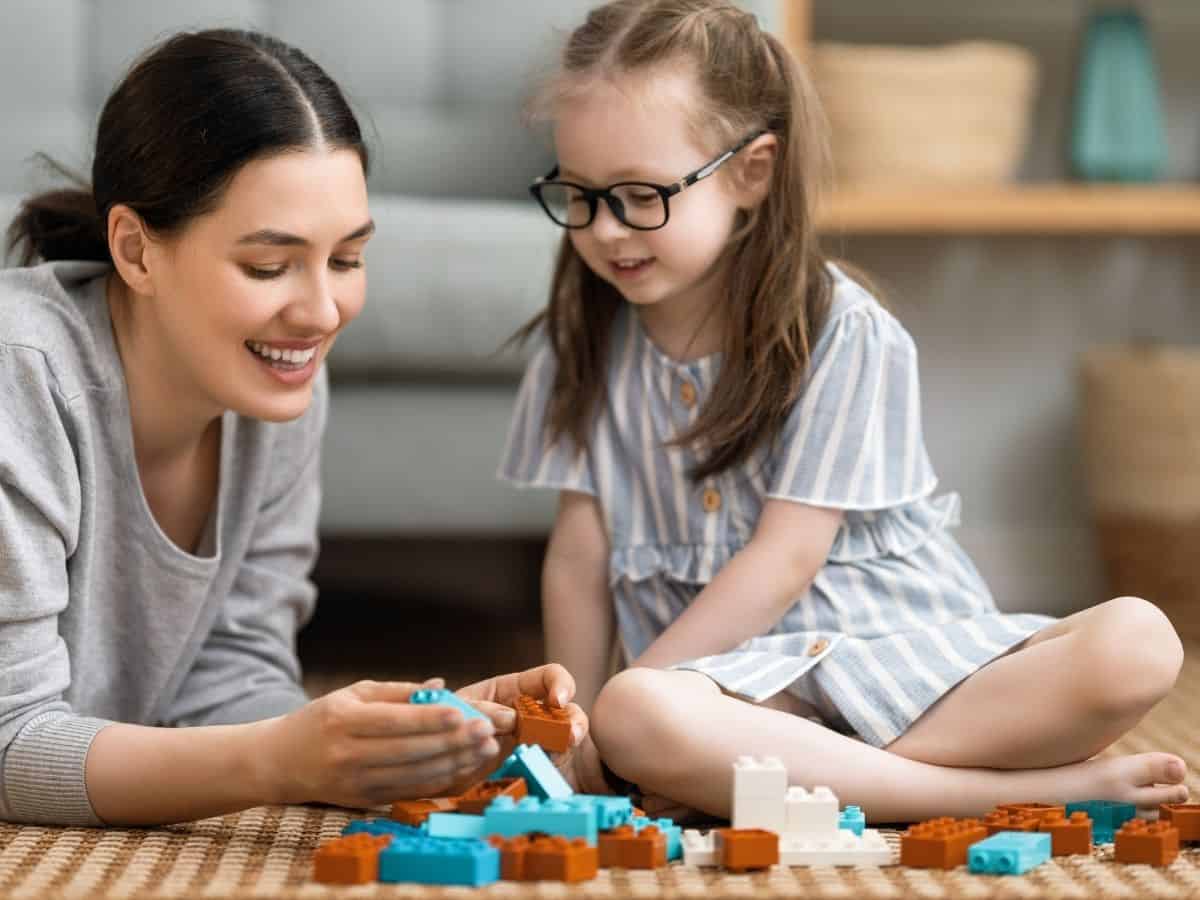 Jump to:
Popular Lego Sets for Girls
1. Frozen 2 Elsa's Jewelry Box
Frozen and Frozen 2 is a popular Disney movie among girls. Anytime you can combine Frozen with Legos, it's a winning combination!
ages 6 years and older
300 pieces
An even more elaborate lego set, this ice palace is ideal for that Frozen loving girl in your life.
ages 6 years and older
701 pieces
3. Trolls World Tour Lego Tree House
Another popular movie that my daughter loves is Trolls. This lego tree house is perfect for your girl who likes Trolls!
ages 6 years and older
380 pieces
4. Classic Creative Brick Box Set
Every kid loves playing with legos, so don't think you have to buy pink and purple legos for your girl. This classic set of legos would excite every little kid, boy or girl.
ages 4 years and older
484 pieces
It comes in a cool storage box!
5. Architecture skyline lego collection
This lego set is for older girls and teens who have an interest in architecture or just Paris in general. Heck, I know some adults that would love this lego set!
ages 12 years and older
649 pieces
6. Super Hero Girls Lego Palace Building Set
Super heroes aren't just boys, and this Lego set has Wonder woman, Eclipso, and the flash along with a dark palace and spaceship.
ages 9-12 years old
1078 pieces
7. Harry Potter Lego Hogwarts Clock Tower
If your daughter likes Harry Potter, there are some amazing Lego sets out their for her! This clock tower comes with 8 popular characters from the book.
ages 9 years and older
922 pieces
This dolphin rescue set is another fun lego set equipped with a submarine, scuba gear, and 2 lego girls.
ages 6 years and older
363 pieces
9. Lego Friends Heartlake Lighthouse Set
This lighthouse set is charming with all the details from a boat, to an ice cream parlor situated at the light house. It also comes with 2 lego girls.
ages 6-12 years old
473 pieces
Legos FAQ
Which LEGO sets are good for girls?
All of them! While LEGO does make some Lego Friends sets, any set is good for your daughter.

Don't limit them down to purple and pink, because lots of girls love playing with all kinds of sets.

Especially the Harry Potter sets or architecture kits!
What is the most popular Friends LEGO set?
On Amazon, this Doggy Daycare set is quickly becoming a best seller!

Especially for the animal lovers in your life.
What's your favorite? Leave a comment below!
You might also enjoy reading: