Is your first grader struggling with their spelling or reading? If so, Night Zookeeper needs to be on your list of educational screen time activities for your child. Here's our review on why: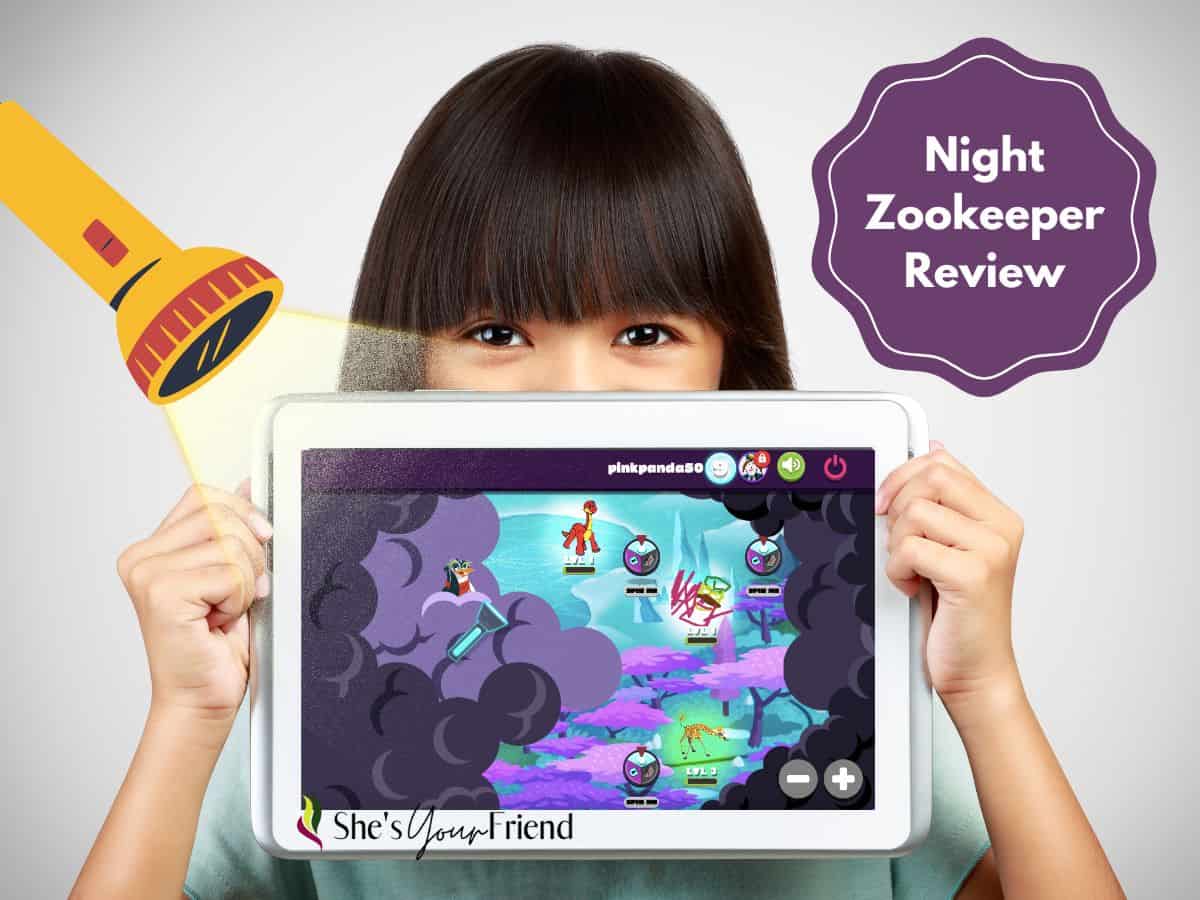 Jump to:
What is Night Zookeeper?
Night Zookeeper is a fantastic online gaming software for kids that helps teach about reading, writing, and spelling.
Co-founded by a primary school teacher and an author, these two wanted to create a game that would help grow's kids' creativity as well as help with reading and writing.
Who is it for?
It's perfect for kids aged 6-12 years old and has lots of fun and interactive games for lots of different ages and skill levels.
Whether you are homeschooling or your little one just needs some extra help in reading, Night Zookeeper is for you!
How are they different than other apps?
The sole focus of Night Zookeeper is to help strengthen reading, spelling and writing.
There are lots of fun activities and games as well as a place to get creative and design new animals or unlock ones that other users have created.
Start your free trial here and watch how much fun your kids start having while their reading and spelling improves!
Is night zookeeper worth it?
Definitely! Night zookeeper is a fun learning app that your kids will love playing and it's guilt-free.
Alternatives
Homer Learning App
Osmo
ABC mouse
Night Zookeeper FAQ
What age group is the Night Zookeeper for?
It's best for kids age 6-12. Although, my 5 year old son enjoyed playing too! He just needed a little more help.
What is similar to Night Zookeeper?
Some similar apps are Homer and Osmo.
How much does Night Zookeeper cost?
You can sign up for a 7 day free trial and then after that, it's $12.99 per month.
You might also enjoy reading: