Knowing the best gifts for 1 year olds really comes in handy during their first birthday, Christmas, or other holiday where presents are exchanged.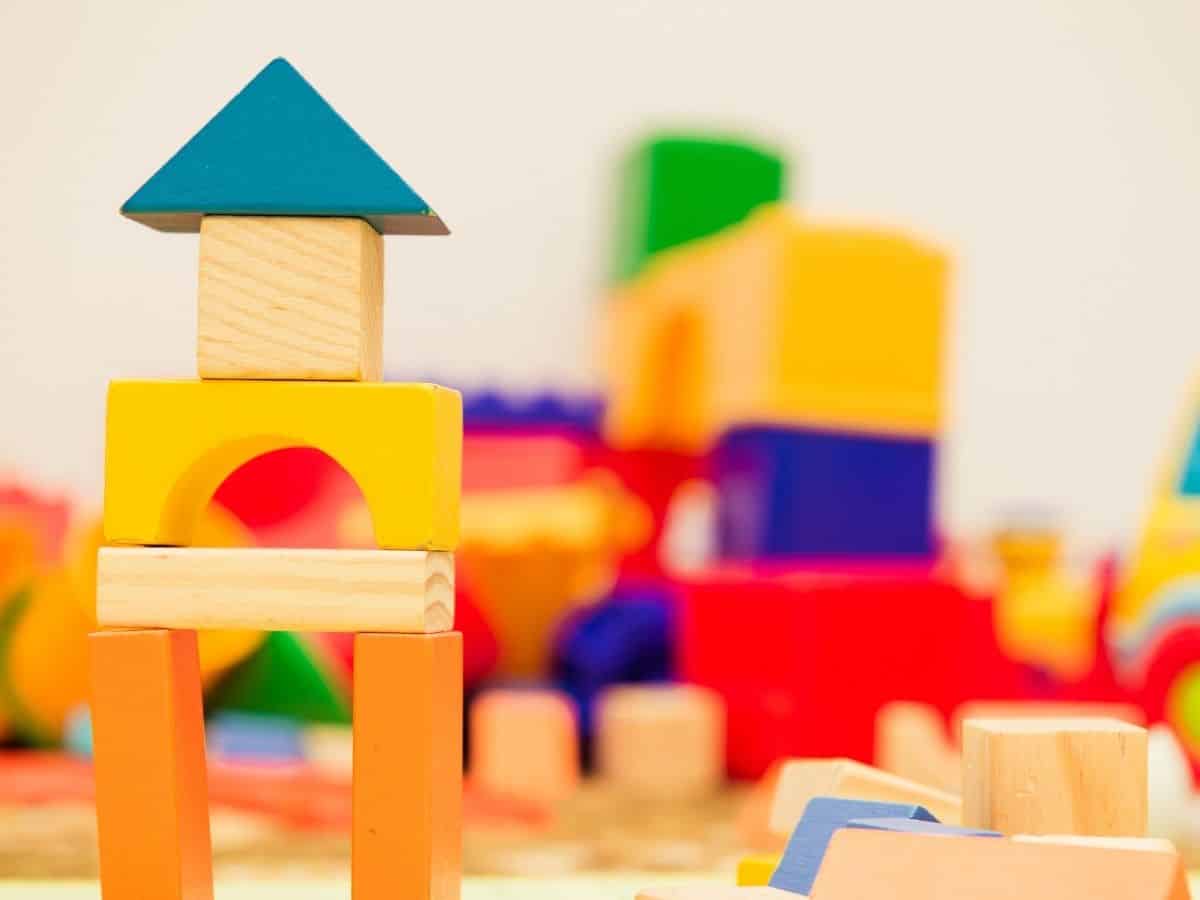 Jump to:
What the experts say
You should be looking for toys that help expand your child's imagination! According to the American Academy of Pediatrics, you should be looking for toys that go back to the basics.
Opt for less flashy toys, and instead choose those that will have your child pretending more!
Or pick an educational toy that help with hand eye coordination, increase their vocabulary, and help them build up muscles for walking.
You also want them to be fun and keep your child's interest. After all, nobody needs another toy added to the pile of toys they don't play with anymore.
Best gift ideas for 1 year olds
1.Wooden Jigsaw Puzzles
Puzzles are great for teaching kids about reasoning and finding the right shape that fits. These ones from Magifire are colorful, fun and have lots of shapes that will have your 1 year old smiling from ear to ear.
2.Pound & Tap Bench with xylophone
This is another fun toy that lets your child get to be in charge of the music they make. As they pound on the balls with the hammer, they fall and hit the xylophone, making a little tune!
The xylophone also comes out so they can make music with just the hammer.
3.Mega Bloks First Builders Bag
Let your child build to their heart's content. These building blocks are easy to hold and easy to stack so even the littlest of hands can create some fun things!
This also helps with hand eye coordination as they are learning to stack the blocks together.
4.Retrospec Baby Balance Bike
This learning bike is another great toy that helps your child build up their muscles. It's also great for practicing balance.
Don't let the name fool you, this bike is perfect for kids up to about 24 months of age.
5.Think Gizmos Pop-up Activity Toy
This pop up activity toy is really fun because when you press the buttons or flip the switches, little animals pop up.
This will surprise your child and in turn have them giggling with happiness.
6.Top Bright Activity Cube
Activity cubes are fun, and offer lots of different games and activities.
The bright colors of this one will grab your child's attention, and the interactive games will keep them coming back.
7.Melissa & Doug Pull Back Vehicles
Such a simple toy, but these little cars are lots of fun! Pull them back and watch them zoom off. They have fun colors and cute little characters painted on them.
8.Board Books
Another great gift for kids are board books. They help expand your child's imagination, and have some fun stories. Check out the best books for kids here for a more in-depth list.
9.Baby Doll
Another pretend toy that little kids can't resist are baby dolls. It gives them the chance to experience "parenting" first hand. Or at least that's how they will see it.
Interactive Gift Ideas
10.Fisher-Price Laugh & Learn Smart Stages Puppy
The songs on this fun puppy are so catchy. Your kids will love them!
This puppy is snuggly, and it helps teach about counting, colors, animal sounds and so much more.
As your child gets older, there are different stages that help teach new things and new songs.
11.VTech Turn & Learn Driver
This is a great toy your your little driver. My son is obsessed with all things cars and trucks!
12.Leapfrog Shapes and Sharing Picnic Basket
This fun little musical picnic basket helps teach about shapes, types of foods and just pretending to have a picnic.
The picnic basket will ask you to put a fruit in the basket, or a specific shape. When they get it right the basket will cheer them on.
13.Educational Talking stuffed animals
These adorable stuffed animals are more than meets the eye. While they are cute and cuddly, they also make animal sounds and fit inside a little carrier.
14.Fisher-Price Little People Caring for Animals Farm Playset
This fun little farm set lets your child get to pretend to be a farmer! Complete with songs and animal sounds, this is a toy that has it all.
15.Hide & Squeak Eggs
These eggs are fun for many reasons. Your child can open the eggs and little chicks are revealed. When you press down on the chicks they make a squeak noise.
Kid sized furniture as a gift
16. Keet Roundy Children's Microsuede Chair
A chair that is just their size, what more could a 1 year old want? This really makes them feel important because it's a chair that's just theirs.
Sometimes the best gifts aren't toys, but things they will use again and again.
17.Kids Teepee Tent
These fun teepee tents have really gained popularity, and for good reason. This can be a great spot for a play area or reading nook.
You child will love how magical this space is for them.
Related: Fun Kids Furniture on Etsy
Fun bath toys for kids
18.Hommate Flower Bath Toys
This fun bath toy lets your child get to water these flowers. They can refill their watering can with the bath water and have never-ending fun.
19.Munchkin Bath Bobbers Toy
These cute animal bath toys float to the top of the bath and let you little one get push them down and watch them pop back up.
20.Munchkin Wind Up Swimming Penguin Bath toy
This is another great bath toy by Munchkin. Wind it up and watch the penguin swim in the bath!
Remember when you are picking out a gift for a 1 year old, search for a simple toy that gets their imagination running!
Also remember that gifts don't always have to be toys. Gifting them some furniture, books, or bath toys will have your child just as happy.
Don't forget to share it to your favorite Pinterest board so you can use it again!
More gift guides