Finding fun and unique kids furniture is easy to do on Etsy. If you've been around here long enough, you know I love supporting small businesses. This is why Etsy is my favorite!
Here's a look at some fun pieces to add to your kids' bedroom or toy room: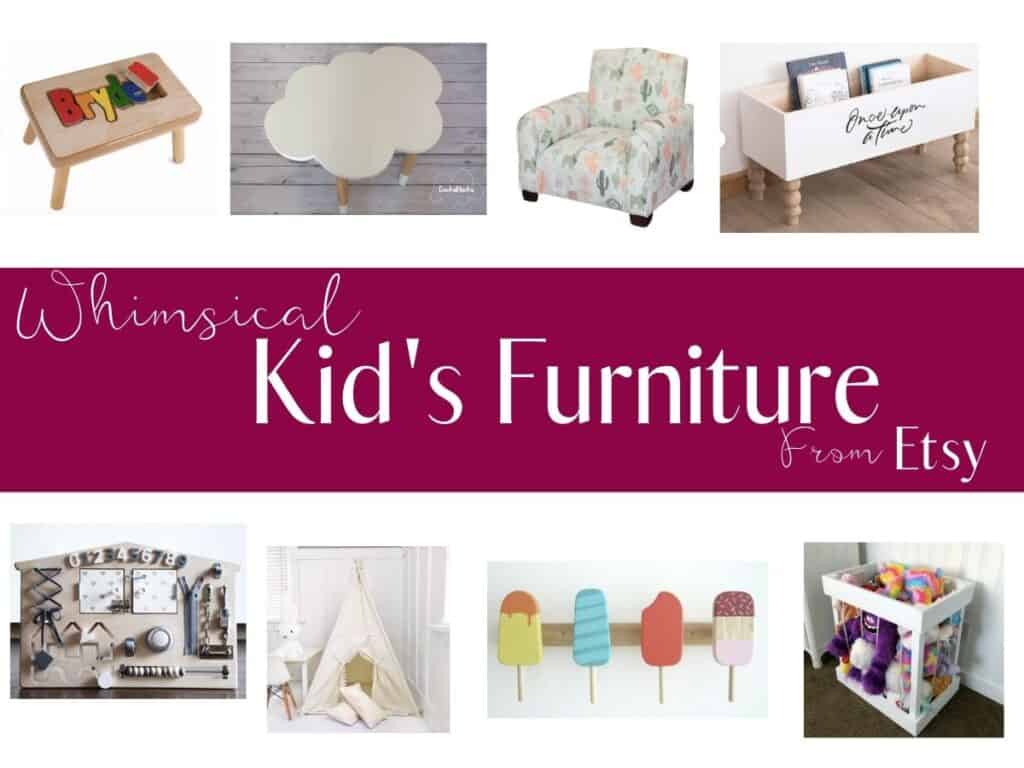 Personalized Name puzzle stool
This name puzzle stool is such a fun way to personalize a piece of furniture. It also seconds as a learning tool because you can use the letters to teach your child how to spell their name.
Busy Board for Toddlers
Busy boards are another fun piece of furniture that will provide your toddlers with hours of entertainment. This busy board has lots of fun things for your kids to play with and explore.
Cloud Table
This cloud table would be perfect for a toy room. Pair it with some of their fun kids chairs for a magical experience.
Popsicle Coat Hanger
How fun is this coat hanger?! This would be such a fun addition to a kid's bedroom.
Kids Teepee Tent
A popular piece of furniture for kids nowadays are these fun teepee tents. They make a great little reading nook or just a fun place to play and imagine.
Child's Upholstered Chair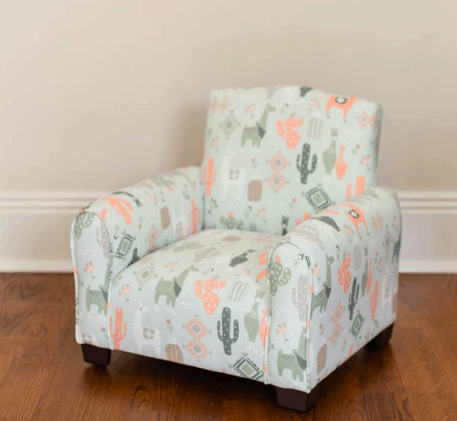 This upholstered chair is so elegantly made. It will easily become one of your favorite pieces of kid's furniture (and probably your child's too).
How cute is this Llama print?!
Bookshelf for Kids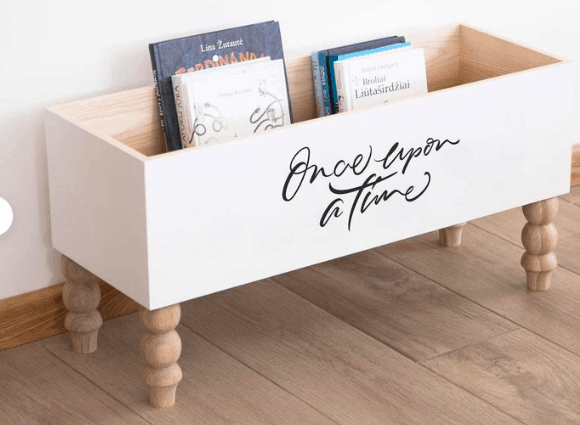 Okay, this bookshelf is perfect! I love how it's situated low to the ground so you don't have to worry about it falling over. Also, your kids can easily grab a book and put it back once they are done! Such a great design!!
Hanging Canopy
If teepee's aren't your thing, these hanging canopies are another great option for creating a little corner nook for your child's bedroom.
Stuffed Animal Zoo
If your child has a million and one stuffed animals, this organizer is another great option. You can have them personalize it with your's kids name "Jack's Zoo". They also have a bunch of colors to choose from.
Which one is your favorite? Leave me a comment below!
More home decor articles