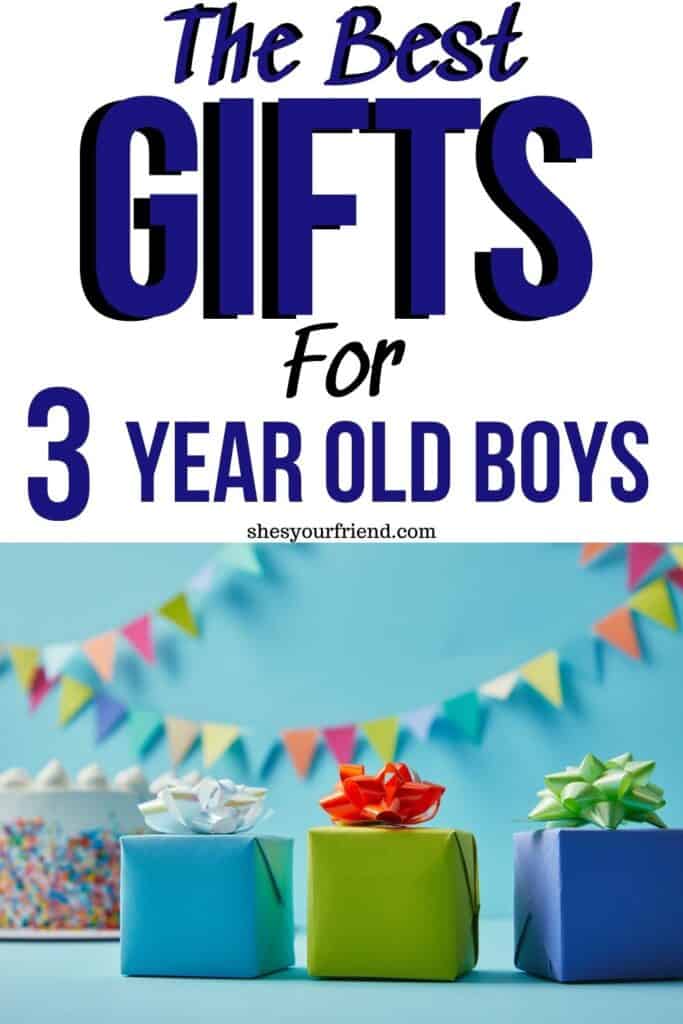 Are you looking for the best gift or toy for your 3 year old boy? If so, look no further!
3 year old toddler boys are rambunctious and full of energy. These gifts are perfect for that sweet little boy.
In an effort to fully disclose, this article contains affiliate links. This means if you purchase something we would receive a commission. For more information, please see our disclosure page.
Best gifts & toys for 3 year old boy
Paw Patrol Bike
One of the best gifts you can gift your 3 year old boy is a bike! Paw patrol is a popular show among toddlers which is why this Paw Patrol Bike would be perfect. Just don't forget a helmet.
Race Car Track and Cars
Another super cool gift idea is this flexible race car track. Your 3 year old can make all sorts of different tracks to drive their cars on.
Walkie Talkies
Walkie talkies are another cool gadget that your 3 year old boy will love! These walkie talkies have a long range, and a flashlight on them.
Magnetic Building Tiles
If your 3 year old boy likes building things, then these magnetic building tiles are another great gift idea! They are really fun to play with (even for adults) and easy to stack and create all kinds of things.
Soccer Ball
For the sports lover, a soccer ball is another good gift. My 3 year old son loves kicking this soccer ball back and forth with me. Bonus points because it has Paw Patrol which is his favorite!
Buzz Lightyear Talking Action Figure
Buzz lightyear is another loved character for 3 year old boys. This talking action figure says a couple of different catch phrases, and is perfect for that little one who is obsessed with all things Toy Story!
Lincoln Logs
Lincoln logs have been a favorite toy for such a long time. They are a great STEM toy because it helps teach your 3 year old about building and engineering.
As parents, we like them because they are a lot bigger than Legos and easier for younger kids.
VTech write & Learn Creative Center
An educational gift idea for a 3 year old boy is this VTech write and learn tablet. It helps teach your little one to draw different shapes, numbers and letters.
Adjustable Easel with Chalkboard & Dry Erase
If your 3 year old boy loves art, this adjustable easel is a great gift choice! It's double sided so he can color and draw with chalk, or dry erase.
It also can be adjusted to get taller as your child gets older.
Toddler Arm Chair
Another cool gift idea for a 3 year old boy is this upholstered arm chair for kids. It comes in a couple of different prints including the space, a tiger, elephants, and an alligator.
Having a chair all their own makes them feel so special. This one can hold up to 110 pounds so it will also last them a long time!
Pretend Work Bench and Tools
A great pretend toy is this workbench with tools. 3 year olds can pretend to use a power drill, a saw, a wrench, and many other fun tools.
It's great for the boy that wants to be just like their dad.
Rain boots
Who doesn't love playing in the rain? With these cool monster truck rain boots your 3 year old boy can play in the rain and keep his feet dry.
They are also really easy to clean mud off too!
Other gift guides you might like: