Busy boards are fun for babies and toddlers, and are a great sensory play to help stimulate their minds.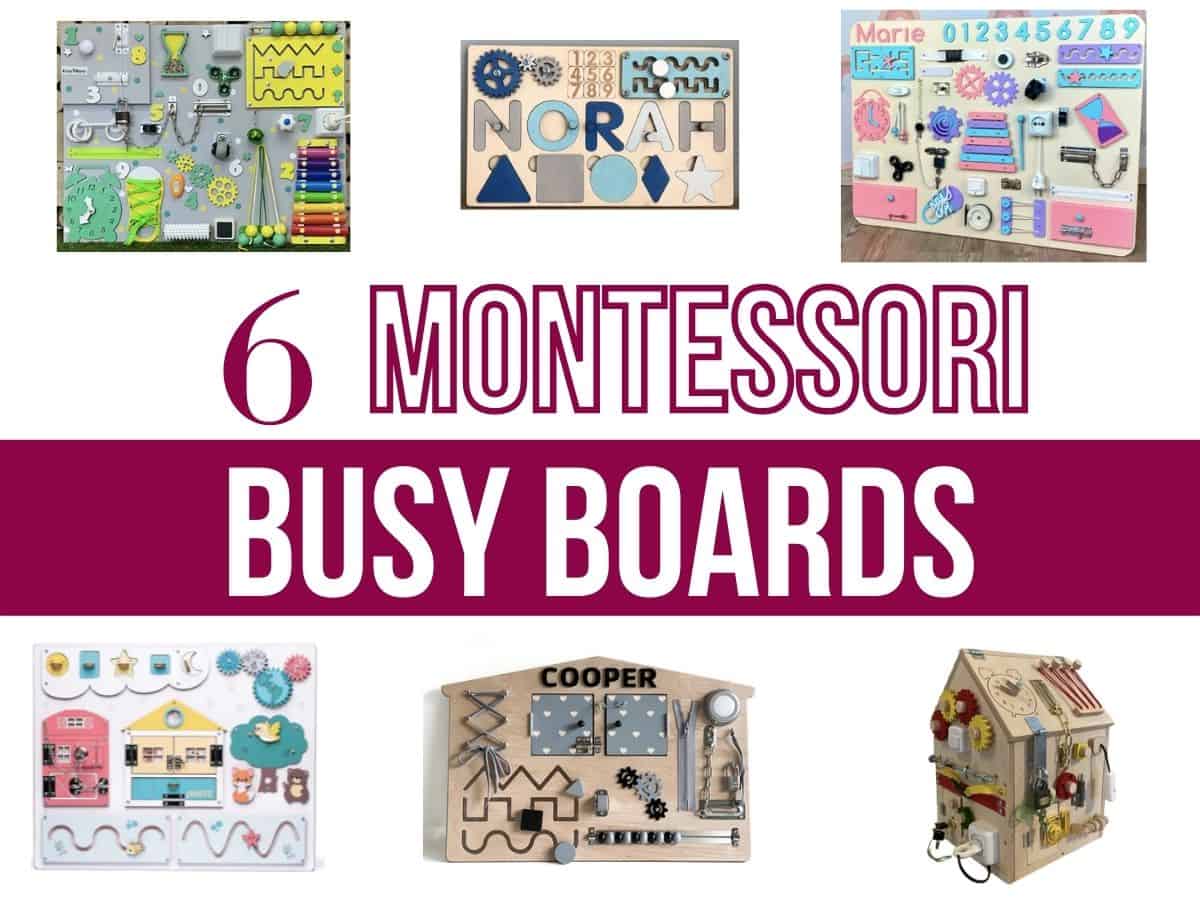 Jump to:
The best busy boards can be found all over, but Etsy has an especially cool selection.
Top 6 Montessori Inspired Busy Boards
Wooden Busy Board from Boobo Toys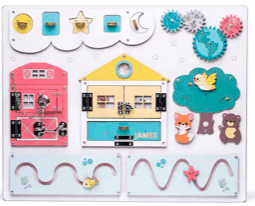 This colorful busy board has fears, doors to open, shape puzzles, and so much more. It's visually appealing to toddlers and has so many different activities to keep your little one busy!
2. Jumbo Busy Board from Easy Busy 4 Kids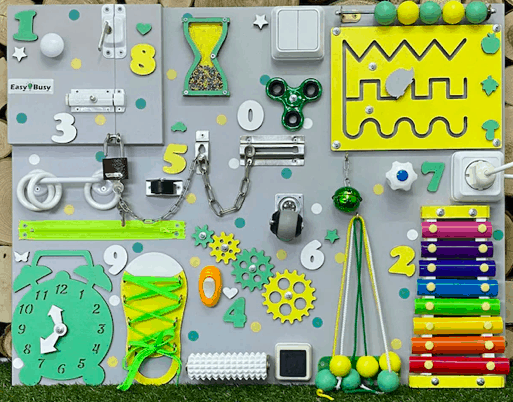 This jumbo busy board is perfect for toddlers preschoolers. It has so many fun activities, and even a pretend shoe to start practicing tying.
3. Personalized Busy Board from Smart Board Store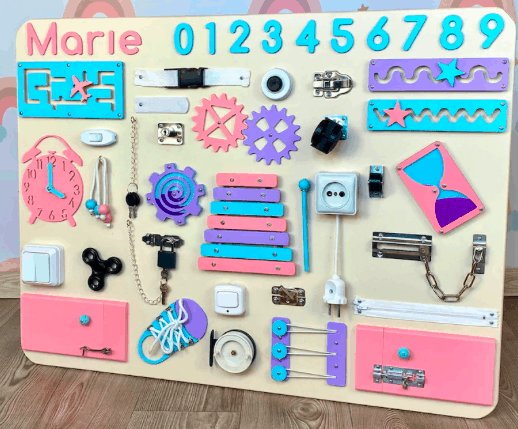 This personalized busy board can have your child's name on it. Also, you can choose the colors you want to really make it special.
4. Baby Busy Board by homeNwood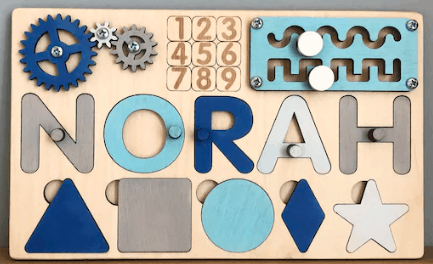 This busy board for baby is another personalized option that would make an excellent gift!
5. Personalized Sensory Busy Board by Easy Tiger Busy Boards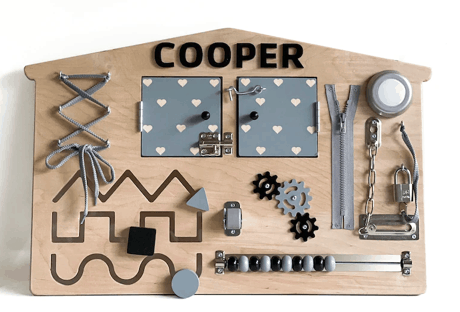 This is a great neutral colored busy board that would fit in with any decor. It also has the option to personalize it with your child's name!
6. Busy Board House by AFwoodlv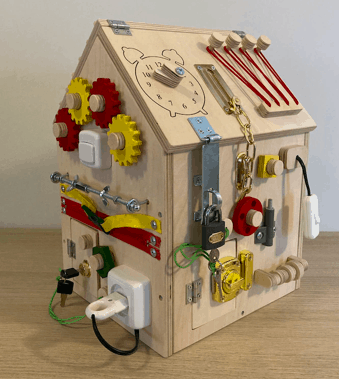 Another popular busy board isn't actually a board at all but a house. This small busy board house is loaded with lots of sensory play and activities.
What age is a busy board for?
Busy boards are great for babies, toddlers, and kids up to about six or seven before they start to lose interest.
Are busy boards good for toddlers?
Yes! Busy boards are great for toddlers because it helps with sensory play, learning new activities like tying shoes, zipping zippers and so much more.
Another perk is that most busy boards are noise-less, so you won't have an annoying song playing over and over while they play.
Is a busy board worth it?
Busy boards are an investment that you won't regret. They are a little pricier than a plastic toy, but they are built to last a long time.
Also, they are helping your child learn lots of things, so yes they are worth it!