Have you heard of Wildwonder sparkling drinks from Shark tank? These delicious drinks are not only tasty, they are great for your health.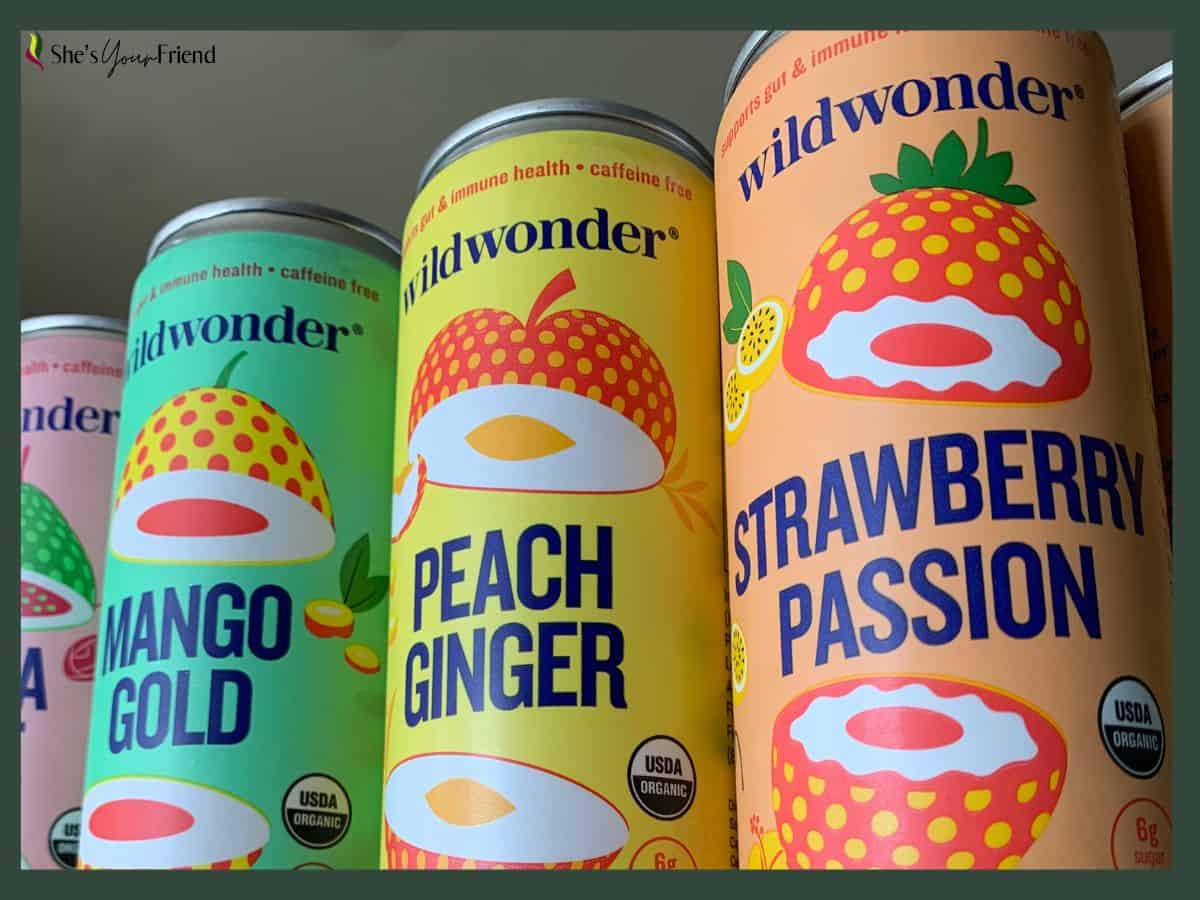 Jump to:
Reasons to try Wildwonder
It's a healthy and delicious alternative to soda.
It has prebiotics and probiotics (so it's good for your gut health).
It's caffeine free, so you can indulge in a can late at night.
5% of the profits go towards empowering marginalized communities.
It's vegan, GMO free, and made with organic ingredients.
There is only 35 calories in a can.
It's kosher certified.
Best Wildwonder Flavors
They also have other flavors including a pineapple paradise, and guava rose.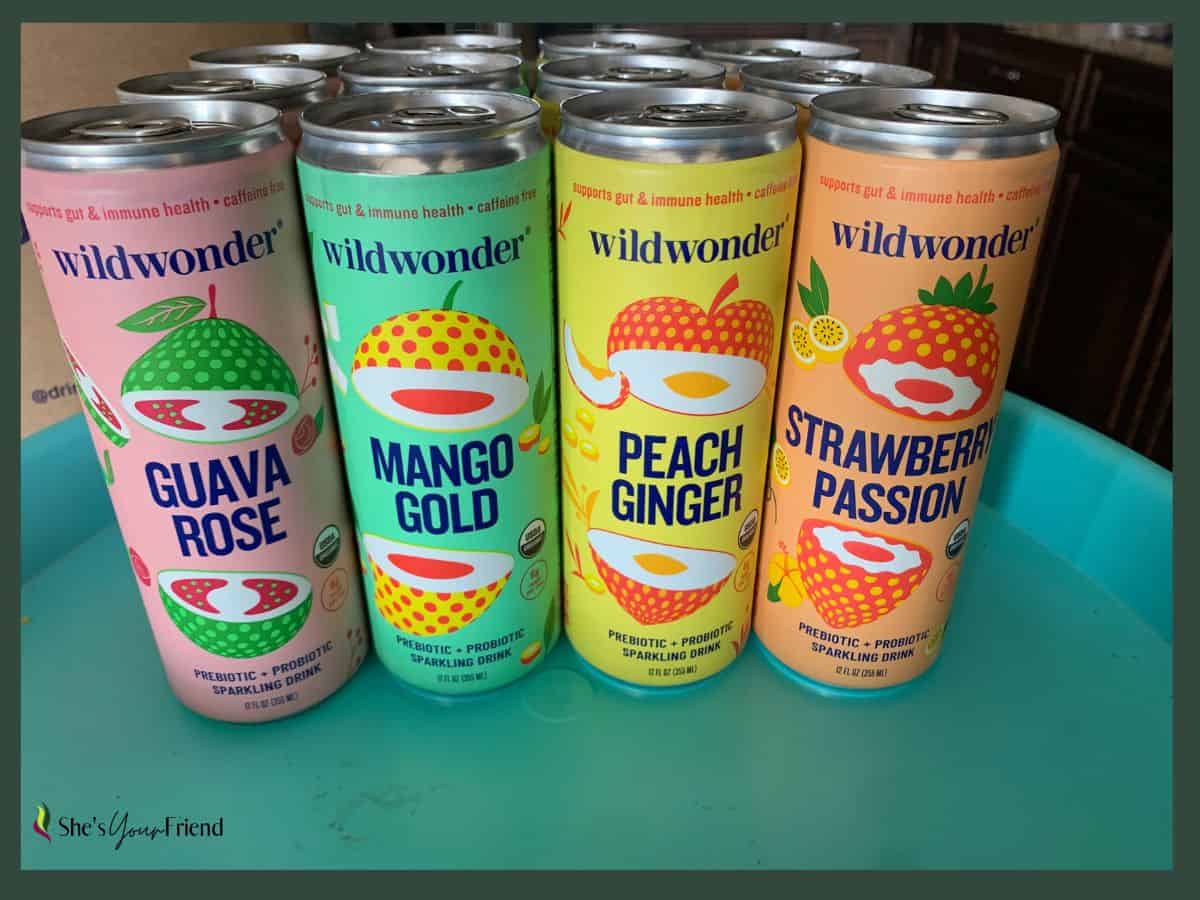 Who is Wildwonder for?
The great thing about wild wonder is that it's for everyone. My daughter even enjoys drinking them, and it's definitely a better alternative than soda.
Is it worth it?
Yes! These delicious juice drinks have really helped me stop my pop addiction because they have a great flavor and still bubbly like soda.
Where can you buy Wildwonder?
Amazon (and have it shipped directly to you).
Sprouts Farmers Markets
Fresh Thyme Market
Target (select stores, I haven't found any in Kansas yet).
Alternatives
Here's a few other gut health sodas worth trying too:
Olipop- they have flavors similar to traditional sodas like classic root beer, and vintage cola.
Poppi- these gut health soda also have apple cider vinegar.
Culture Pop- they have fruit flavors similar to Wild Wonder.
FAQ
What are the benefits of wild wonder?
Wild wonder helps improve your gut health which can help reduce inflammation, less bloating, and better digestion.
What is the health drink on Shark Tank?
Wildwonder was featured on Shark Tank and is a delicious sparkling drink founded by Rosa Li.
What drinks have probiotics?
A lot of yogurt smoothies have probiotics in them, as well as WildWonder sparkling drinks.
Is there alcohol in them?
No. Wildwonder beverages contain no alcohol so they are safe for everyone to drink!
You might also enjoy reading: