In a perfect world, our kids would eat everything we make and there would be no food waste. With the Lomi smart composter, you can easily turn those food scraps into fresh compost.
In this review, we'll explore the features and benefits of the Lomi Smart Composter and why it's a must-have for your home.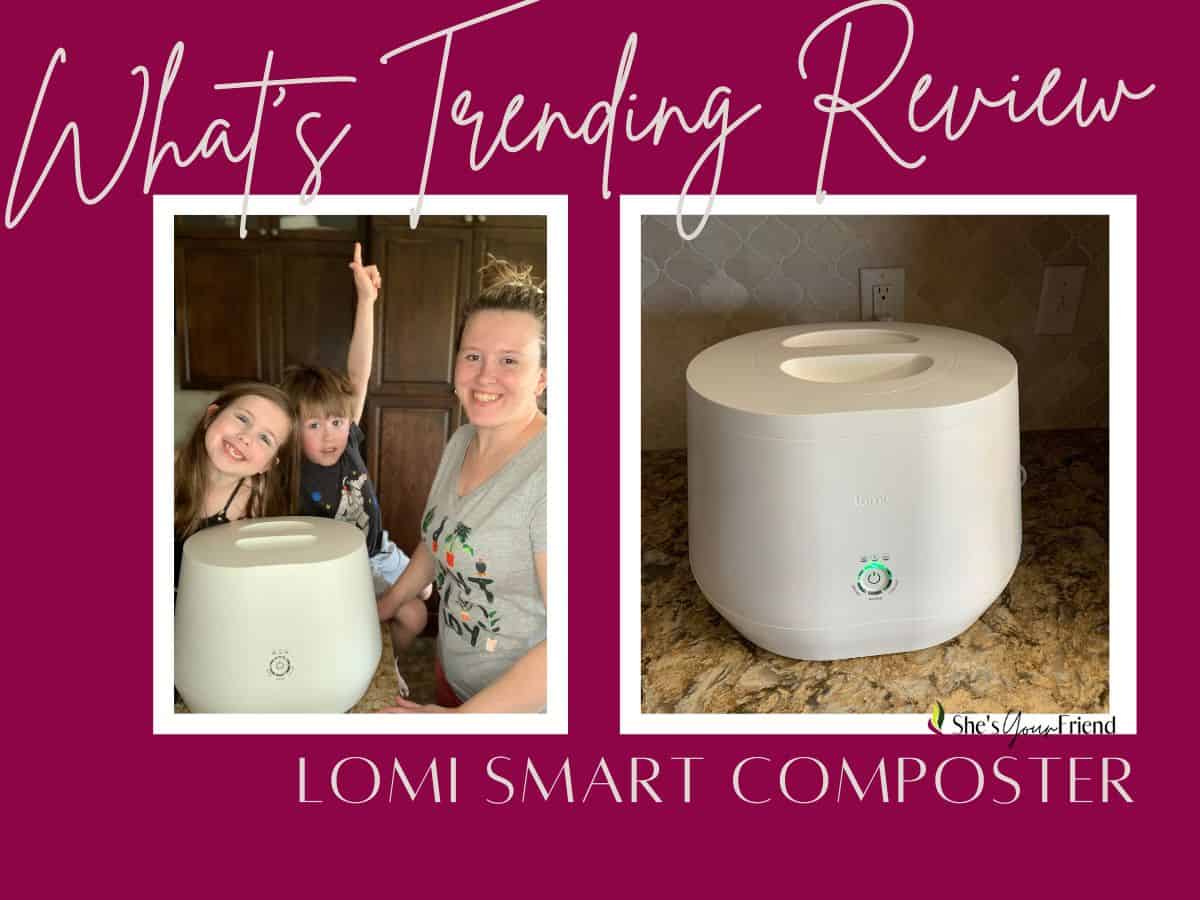 In an effort to be fully transparent, we received this composter in exchange for this review, but all opinions are our own.
Jump to:
Overview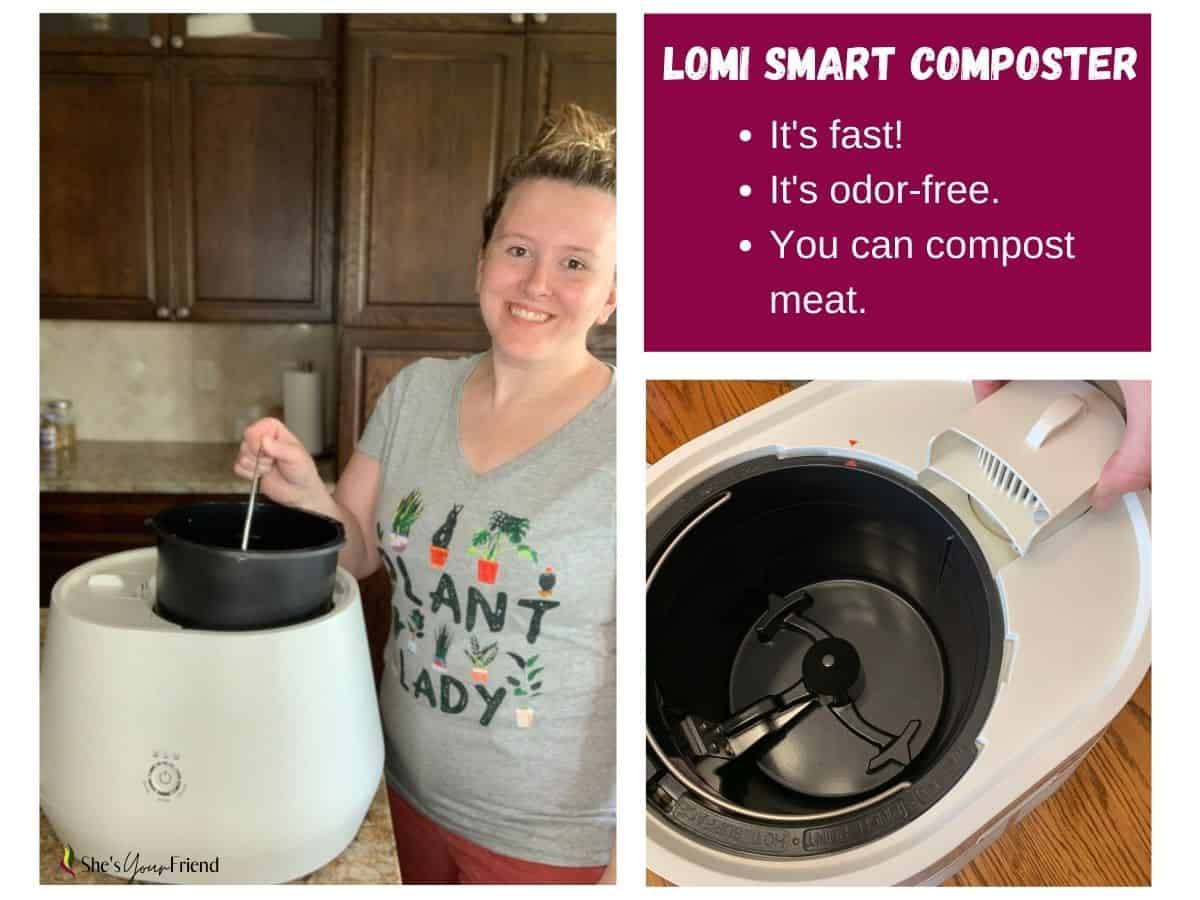 You can add meat (without bones) and dairy products to your Lomi so no more wasted chicken nuggets in the trash can.
It's quiet (because we don't need another noisy appliance).
Odor-free (with the air-tight lid, you can let Lomi do it's thing without worrying about the smells).
It's fast (one setting lets you have fresh compost as soon as 3 hours).
Who is the Lomi composter for?
The Lomi composter is for everyone who wants to reduce their food waste. As parents, we are teaching the future generation, so it's important we set a good example.
Benefits of Lomi Smart Composter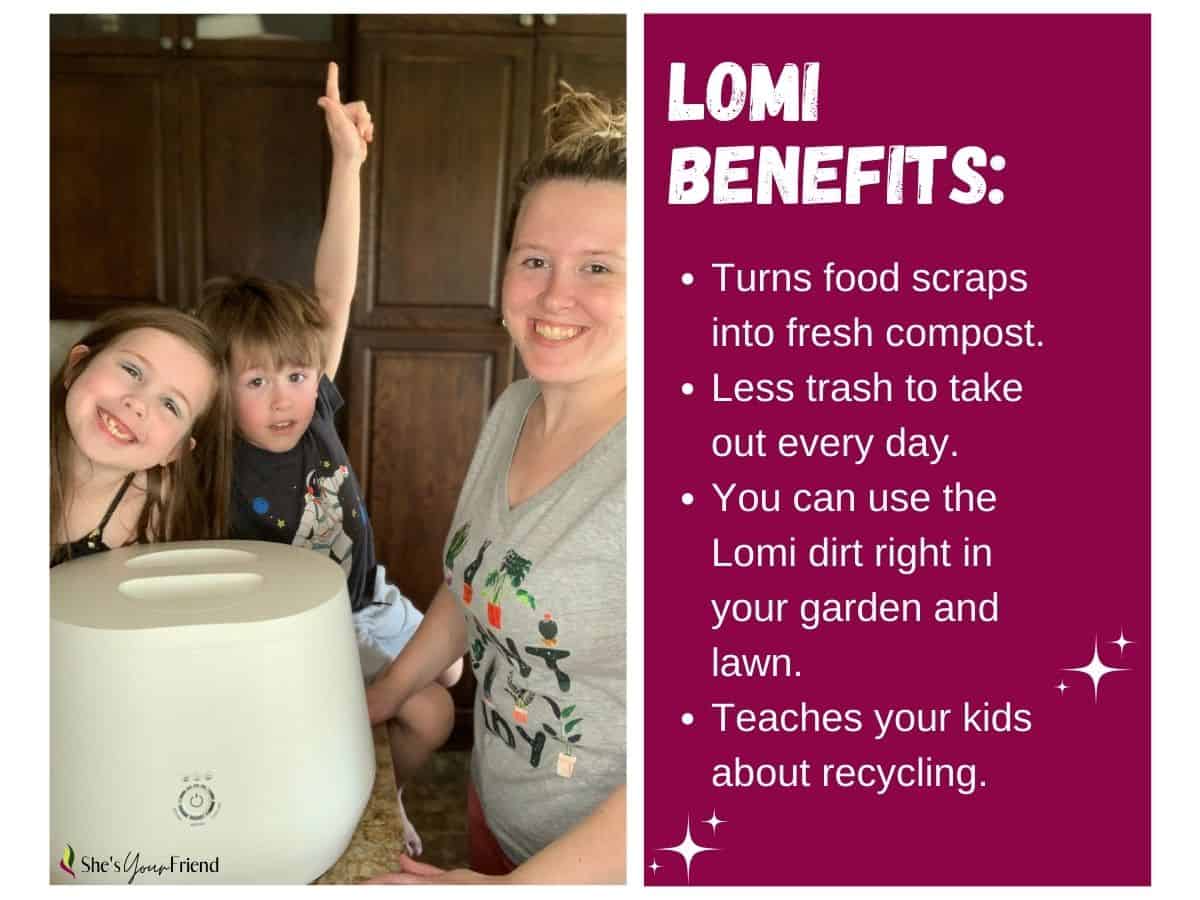 Turns food scraps into fresh compost.
Less trash to take out every day.
You can use Lomi dirt right in your garden and lawn (at a 1:10 ratio of Lomi dirt to soil).
It teaches your kids about recycling.
Is the Lomi composter worth it?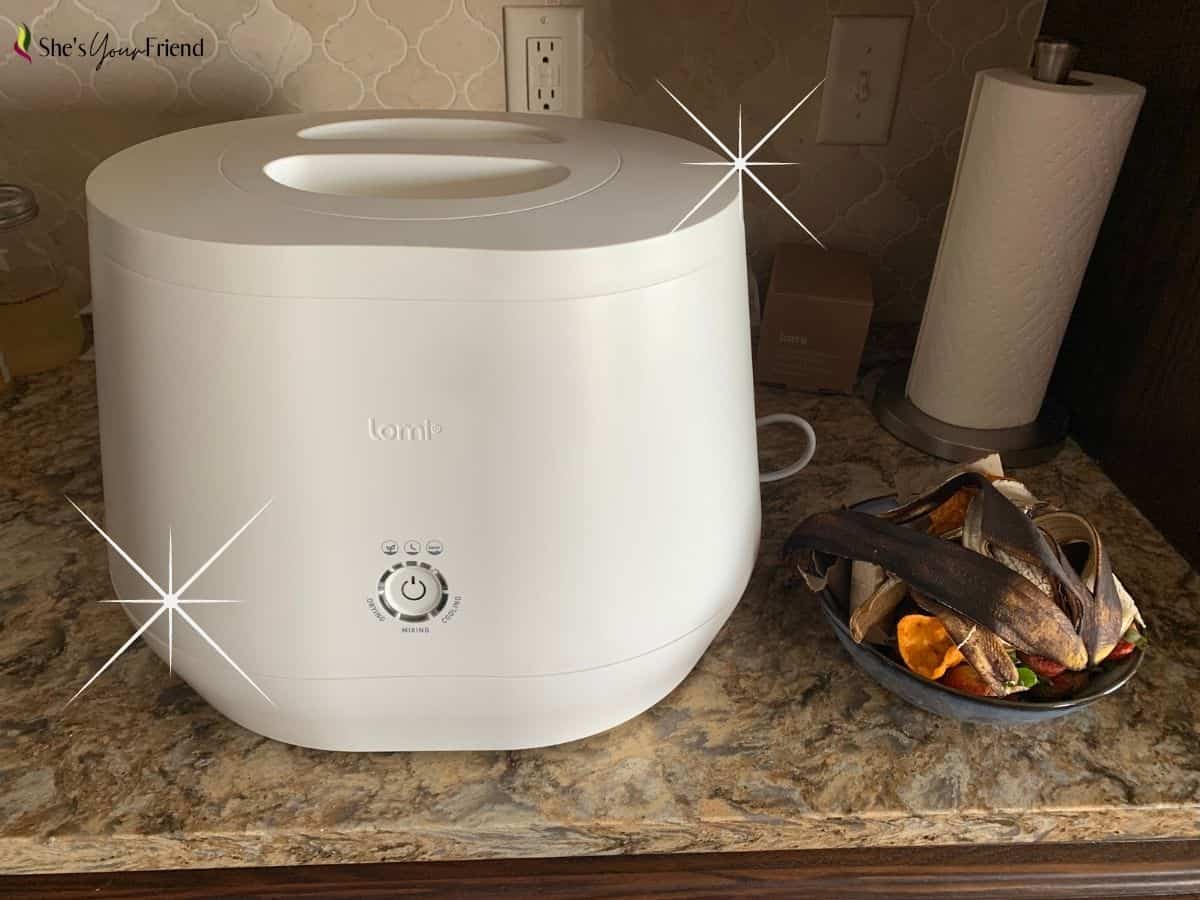 100% yes! A Lomi composter pays for itself when you see how much less trash you are taking out.
Also, it's a great way to help the environment while getting some fresh compost too!
Where can you buy the Lomi Composter?
You can purchase Lomi directly from their website (best value) or shop at Amazon.
FAQ
Can you put raw meat in Lomi?
Yes, you can put raw meat that has spoiled into your Lomi composter. It will kill all pathogens, so the final product will be safe to touch and use in your garden.
What should not be added to your Lomi composter?
According to Lomi, avoid putting cooked potatoes, liquids, plastic lined bags, thick nut shells (like walnuts), styrofoam, un-popped popcorn kernels, hygiene products, fruit pits, butter, and cooking oil.
Can I put frozen scraps in Lomi?
It's best to let them defrost before you run your Lomi composter.
You might also enjoy reading: