When healthy foods actually taste good, you know you found a new favorite snack and that's exactly what you get with these Clio yogurt bars.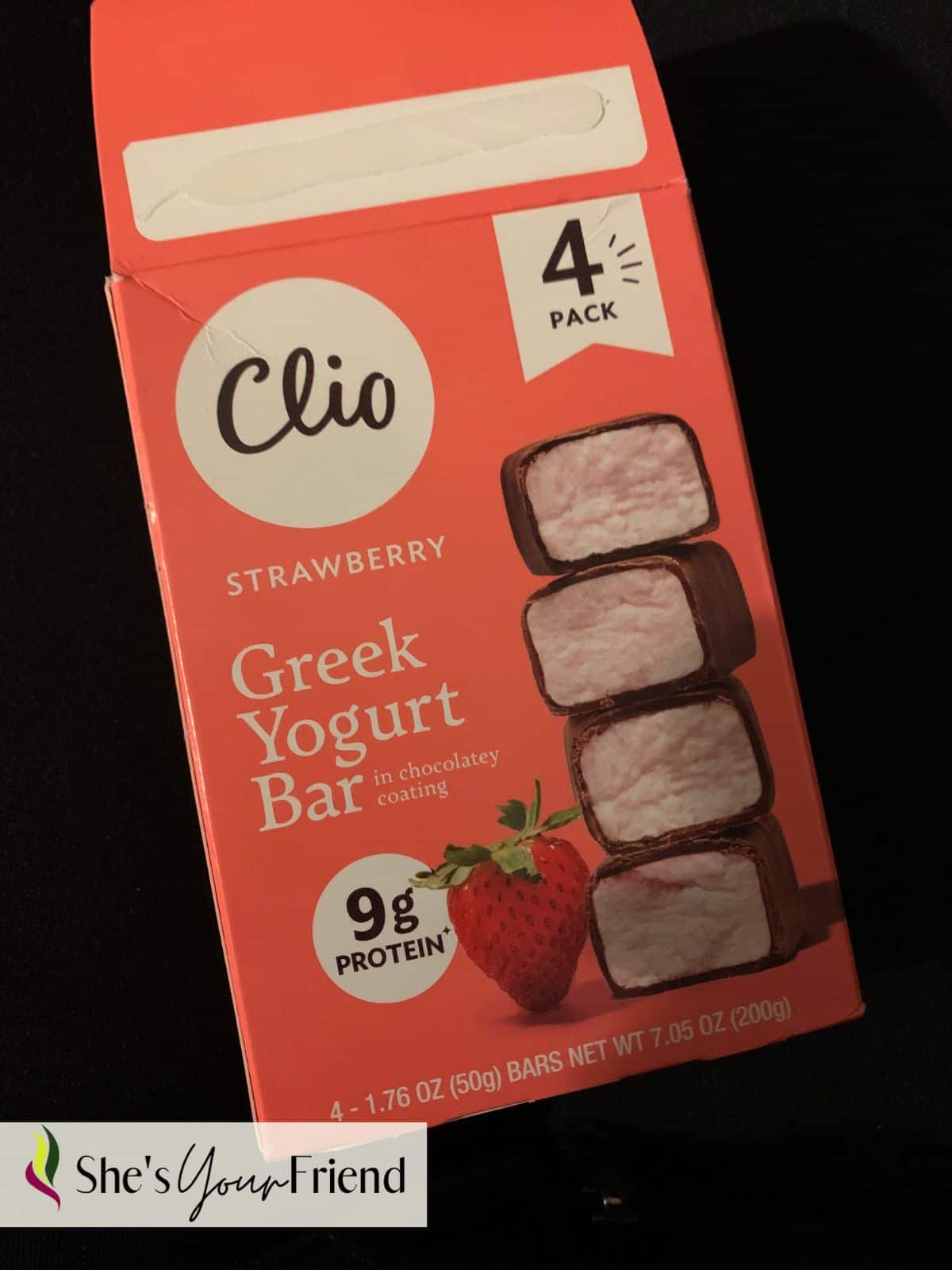 Jump to:
What do they taste like?
I'm a picky eater, and I LOVED the strawberry greek yogurt bars. They taste exactly like a strawberry cheesecake.
With a chocolate shell, they are the perfect late night treat you can guilt-free snack on.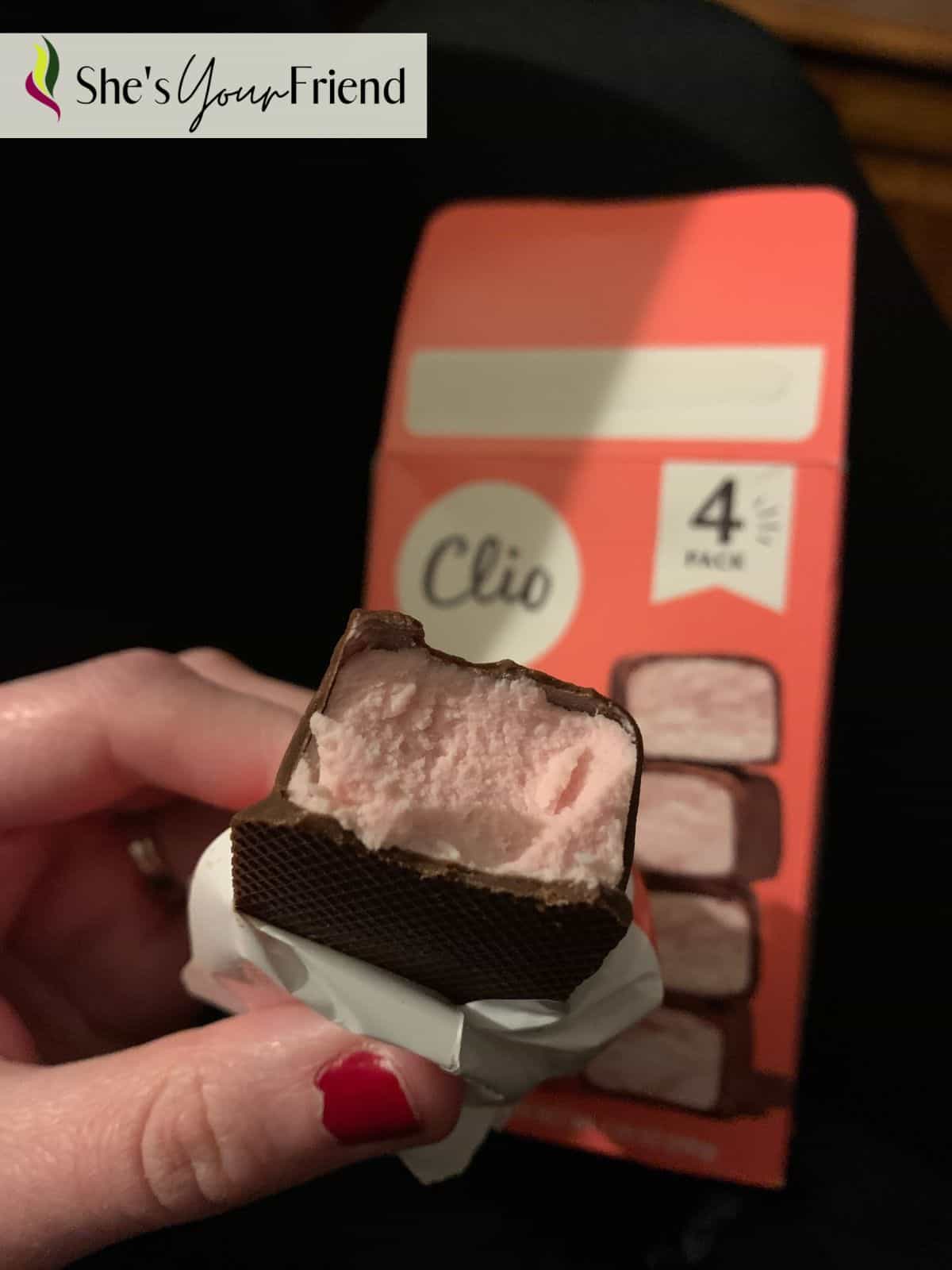 Where do you get them?
I found mine at a Walmart near me in the yogurt aisle. Make sure you grab a box or three the next time you are at the store!
Can clio bars be frozen?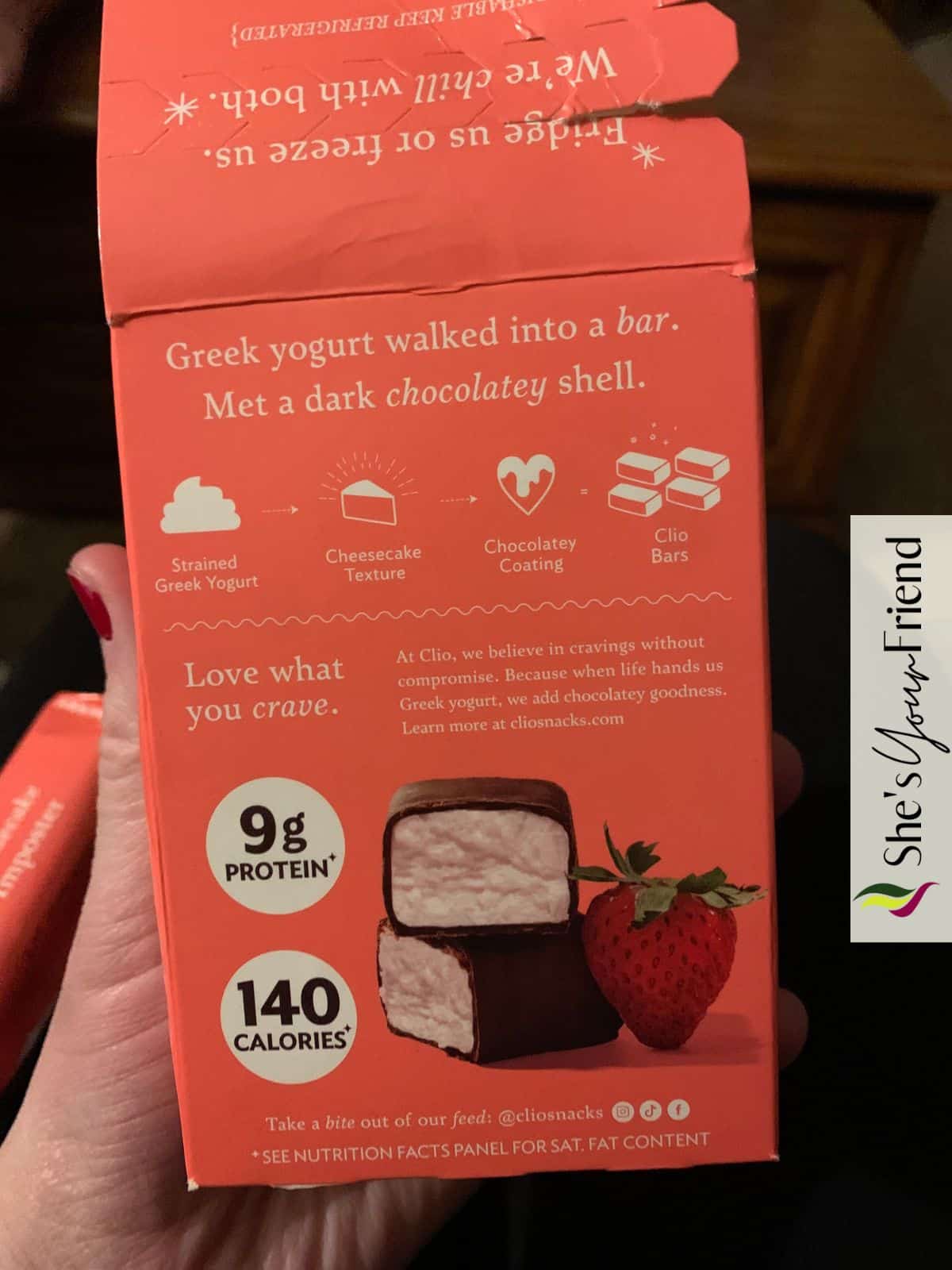 Yes! You can freeze these yogurt bars or keep them in the refrigerator.
I personally like them in the refrigerator because they taste the most like a cheesecake.
In the freezer, they are more like a cheesecake popsicle. No complaints either way!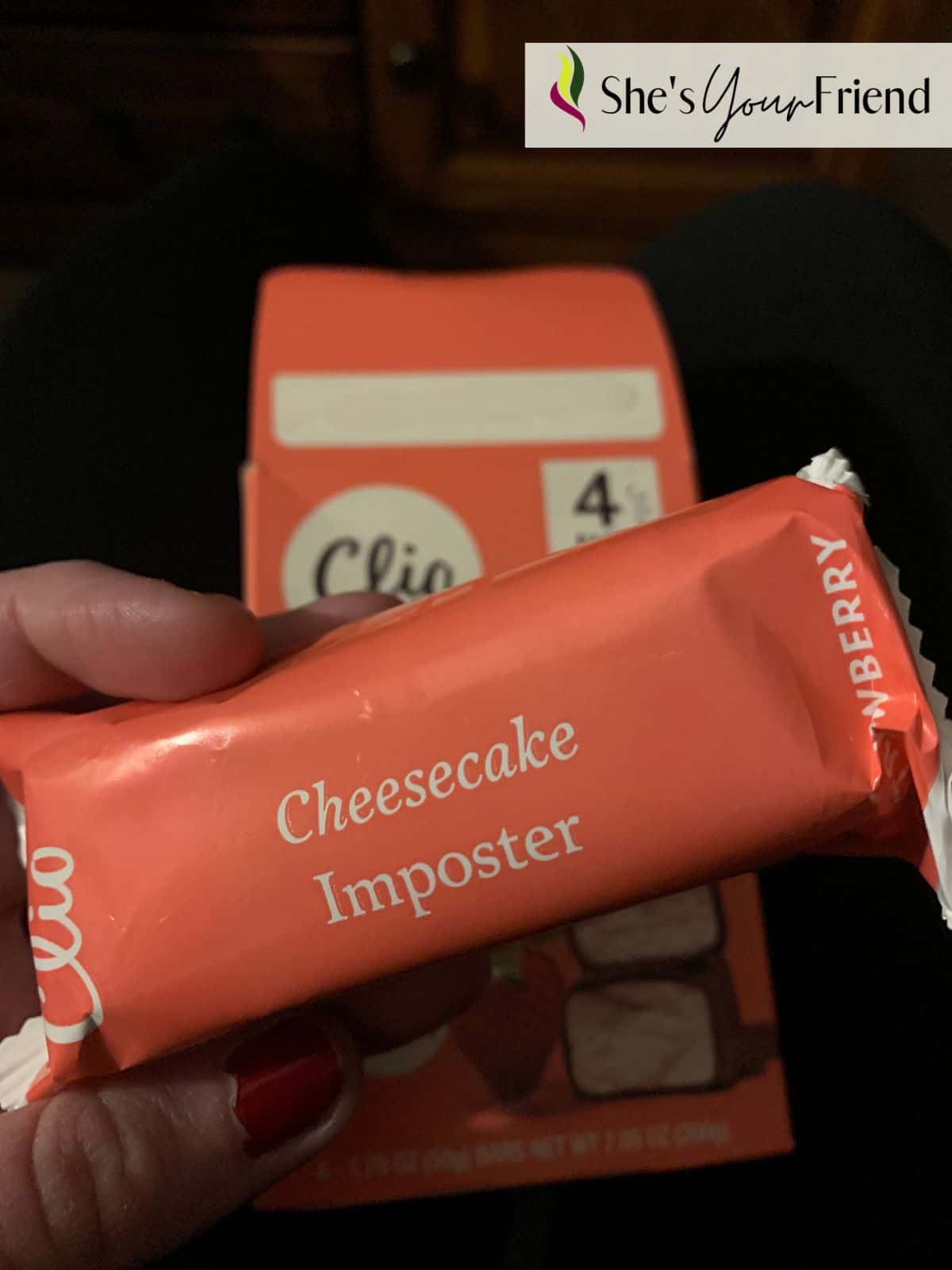 Clio Snacks FAQ
What flavors are there?
Right now, there is a strawberry bar, a vanilla, and a mixed berry version. My favorite is the strawberry!
How much protein is in a Clio bar?
Anywhere from 8g to 10g in each bar depending on the flavor and they are low calorie considering how indulgent they are!
Are Clio bars gluten free?
Yes! These delicious yogurt bars are certified gluten-free.
Can you buy Clio bars online?
Yes, you can purchase Clio bars directly from the Clio Snacks website if your local stores don't offer them yet.
You might also enjoy reading: