A popular activity to do during Valentines day is coloring pages, and these five sweet designs are perfect for your kids.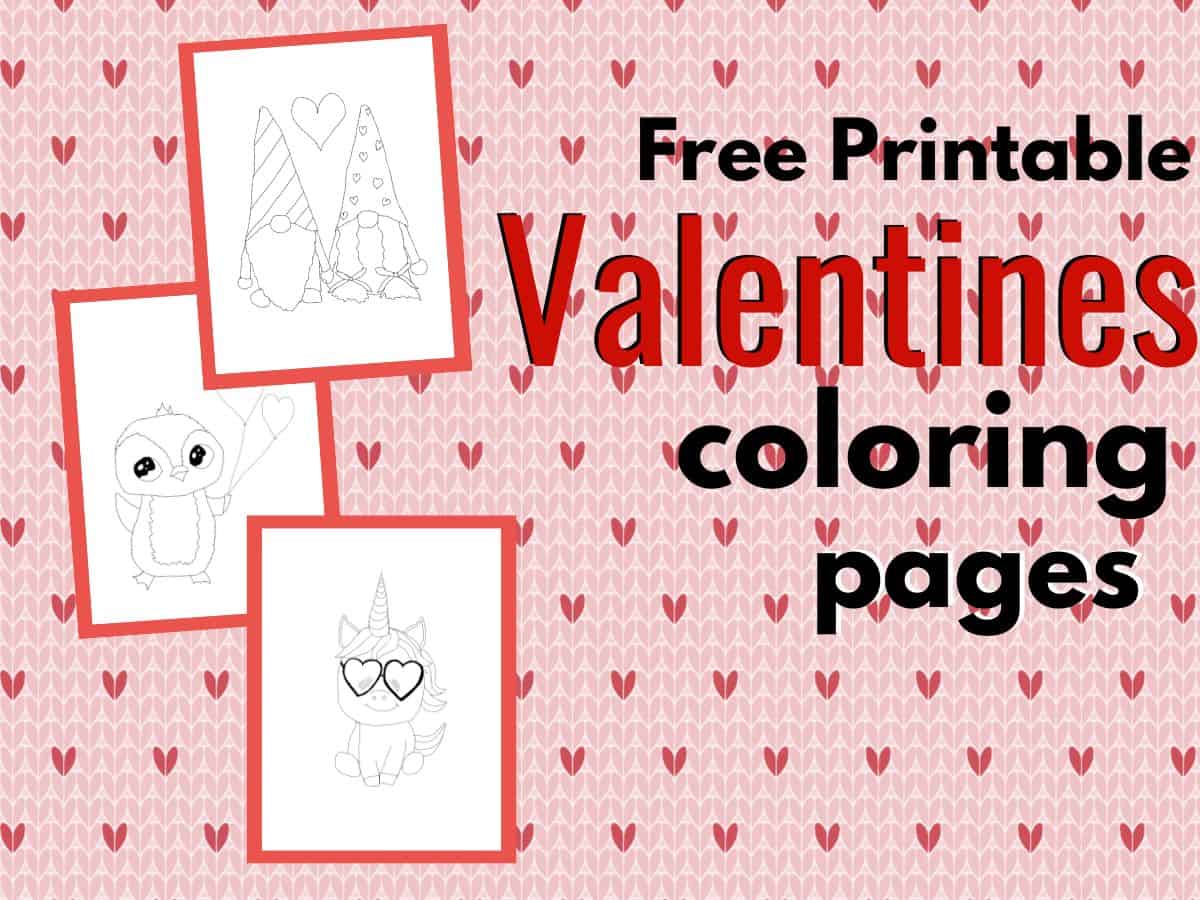 Jump to:
To get yours simply click the link or the image and print off your free copy! These are for classroom or home use only, not for commercial or resale purposes.
1. Valentines Gnome Coloring page
Valentines day gnome coloring page
These cute little gnomes are perfect for Valentines day. Print off your free copy and use in your classroom or at home!
2. Valentines Unicorn wearing sunglasses
Valentine's Day Unicorn coloring page
Another fun coloring page is this unicorn wearing heart shaped sunglasses. Such a charming design that lets kids get creative!
3. Penguin with heart balloons
Valentines Penguin coloring page
This little penguin holding two heart balloons is such a cute coloring page especially for Valentine's day.
4. Fox with hearts
This furry tailed fox will make your kids smile as they color in all the hearts!
5. Skunk with Roses
Valentine's Day Skunk coloring page
This coloring page has a skunk who loves the smell of roses and says Happy Valentines Day!
You might also enjoy reading: