After you are diagnosed with hypothyroidism, it's usually followed by a doctor telling you that you will need to take medication everyday for the rest of your life.
But, what if you could reverse your underactive thyroid naturally with the help of a functional physician?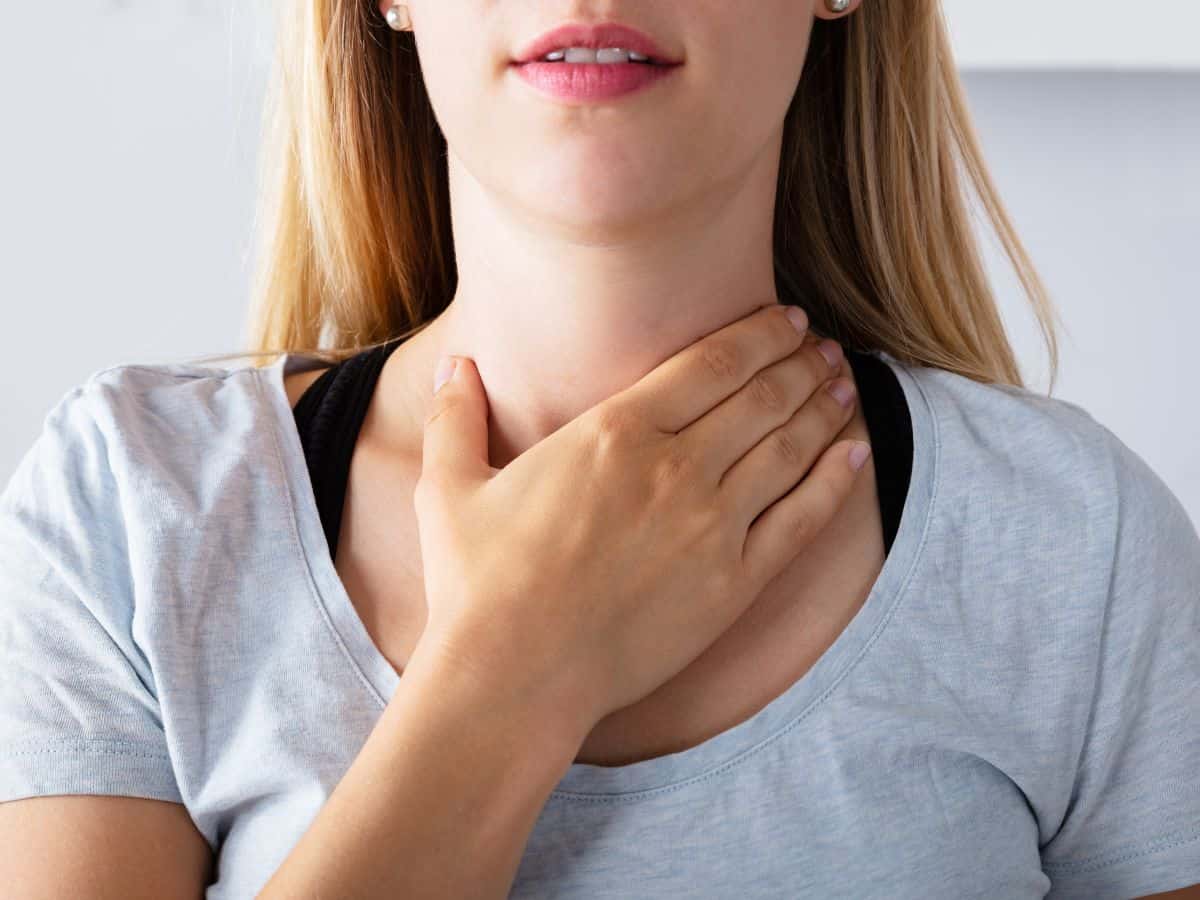 Jump to:
What can you do naturally
Stop eating processed foods.
Balancing your blood sugar levels (by limiting how much sugar you eat/drink).
Elimination diet (remove gluten, dairy, corn, and soy products) to see what if any might be causing your thyroid issues.
Remove mercury amalgam fillings.
Focus on better gut health.
Lower your stress.
Eat foods high in Selenium, zinc, Vitamin D, Iodine, and magnesium.
Functional medicine vs traditional medicine
Functional medicine works to find the root cause of a problem. Dr. Mark Hyman, family physician and world renowned functional medicine advocate, compares the thyroid to the canary in the coal mine in that your thyroid is usually signaling other problems in your body.
Functional medicine works to find what is causing your thyroid levels to be elevated.
Traditional medicine will typically run just a TSH test and if it's elevated, your doctor will prescribe you Levothyroixine or Synthroid.
If you don't address the root causes for your thyroid disorder, though, often your symptoms won't improve.
How one doctor reversed her thyroid disorder
After talking with Dr. Jen Jackson, a functional medicine specialist in Wichita, KS, she shared with me her story about how she reversed her autoimmune thyroid disorder.
She stated she had developed both "grave's and hashimoto's at different times in my life".
What helped lower her antibody levels and get off medicine was: eliminating ultra processed foods, wheat, and removing a mercury amalgam filling.
Diet and thyroid health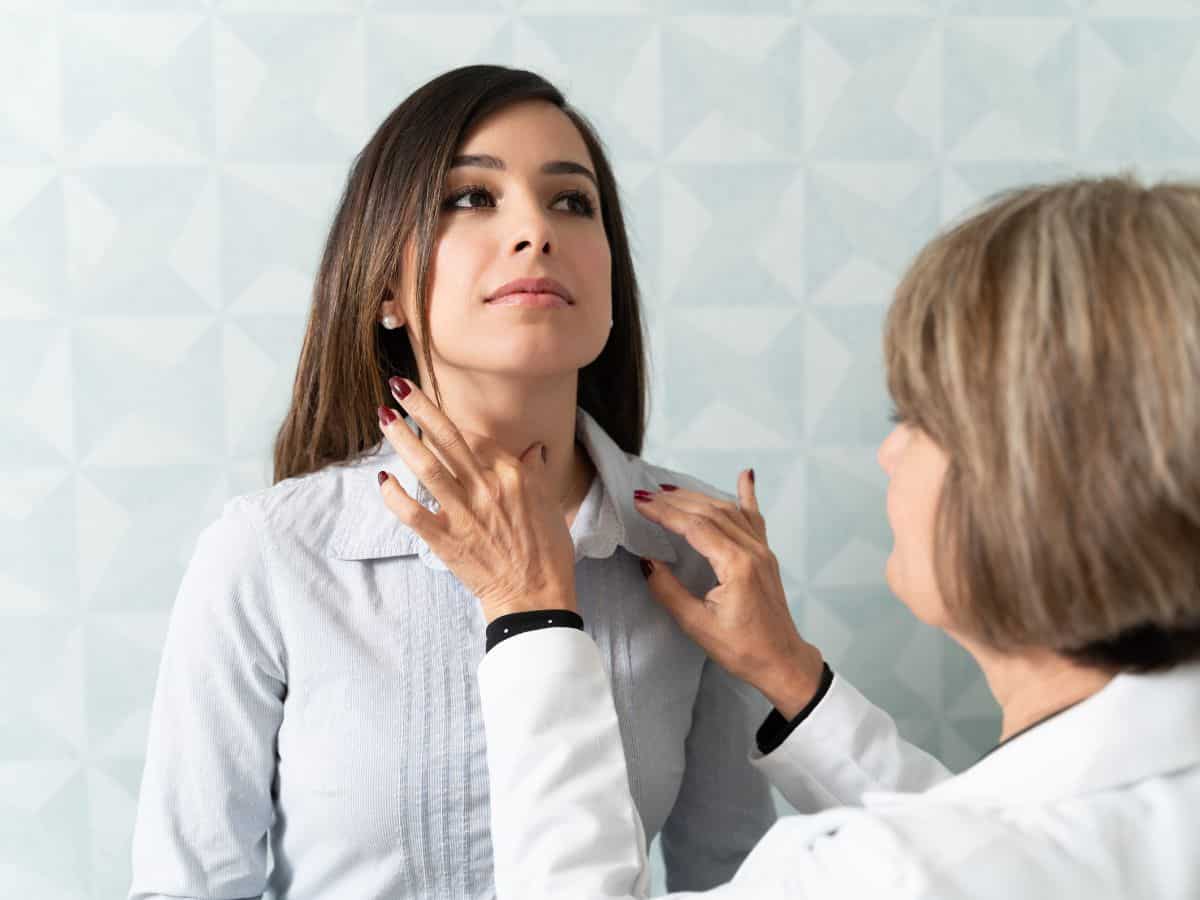 In Dr.Hyman's podcast with Dr. George Papanicolaou, they discuss diet and how gluten is one of the first things they recommend removing from your diet if you have Hashimoto's.
What foods should you eat more of?
According to Dr. Hyman and Dr. Papanicolaou, you should focus on eating more foods with Selenium, zinc, vitamin D, Iodine, and Magnesium.
Why is gluten bad for the thyroid?
According to Dr. George Papanicolaou, the structure of gluten is similar to your thyroid cells.
If your body has a sensitivity to gluten, it will send out anti-bodies to attack the gluten, but they can also attack the thyroid because the cell structure is so similar.
How to know if you have gluten sensitivity (or celiacs)?
With functional medicine, this is something you doctor would check when they see elevated thyroid levels.
With traditional medicine, you would have to ask specifically for them to test or use an Everlywell food sensitivity test to find out.
Lower your sugar intake
According to Dr. Izabella Wentz, when blood sugar levels are constantly changing, this is considered chronic stress.
As a result, your body produces more cortisol which can lead to "numerous symptoms, including chronic fatigue, mood swings, and increased thyroid antibodies."
If you drink a lot of soda or eat foods with a lot of sugar, it could be damaging your thyroid.
Stress and your thyroid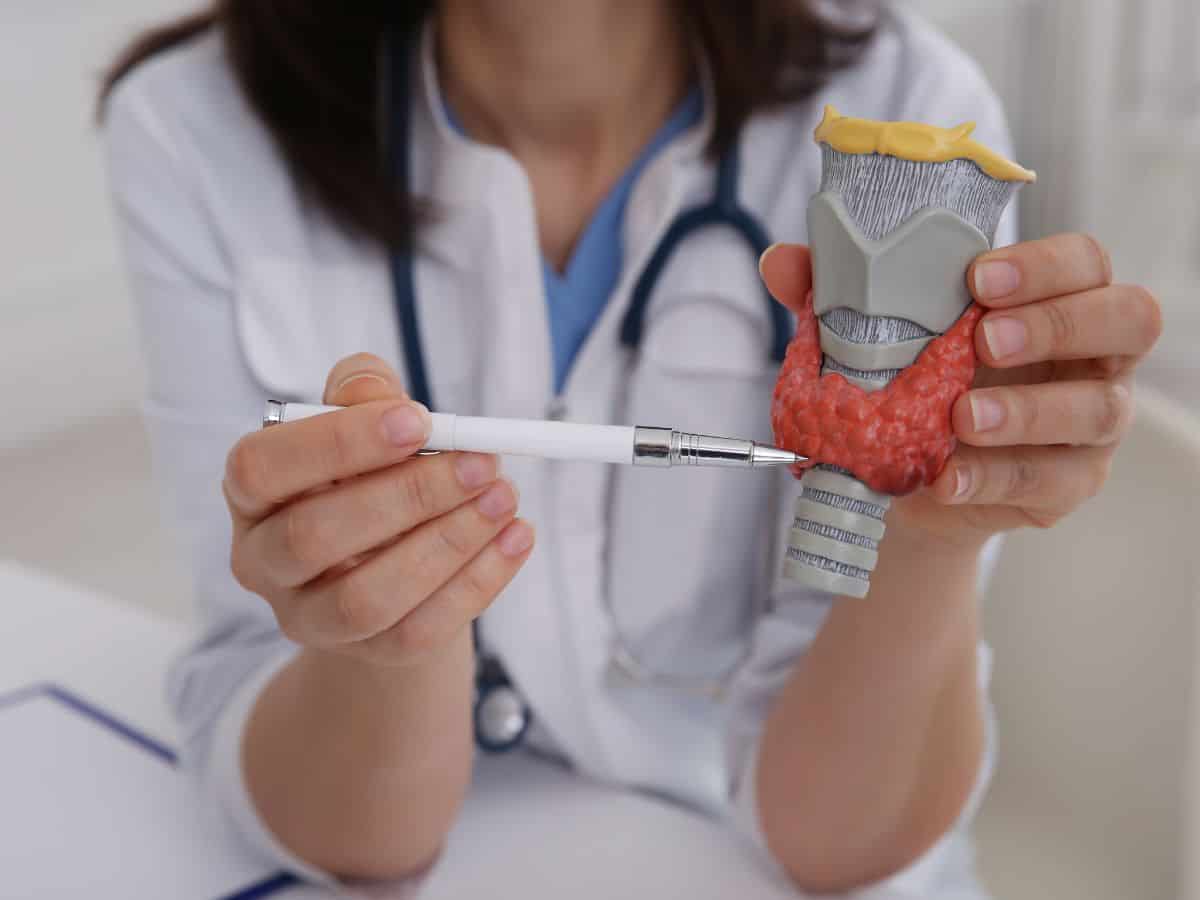 According to the National Institutes of Health, "thyroid function is usually down-regulated during stressful conditions." In short, the T3 and T4 levels decrease.
If you are under large amounts of stress over a long time, and your T3 and T4 levels are consistently staying low, your body will start to create more TSH (which might lead to a diagnosis of Grave's disease, hypothyroidism, or Hashimoto's.)
This is why it's so important to lower your stress when you are wanting to reverse your hypothyroidism.
Gut health and your thyroid
According to the NIH, your gut plays an important part in your body's absorption of key vitamins and minerals, including those needed by your thyroid.
So how do you maintain a healthy gut?
The NIH states that probiotics "showed beneficial effects on thyroid hormones and thyroid function in general."
Try adding more probiotics to your diet as well as remove any foods you might have sensitivities to like gluten.
One way to do this is with wildwonder sparkling juice drinks that have both probiotics and prebiotics. You can read our wildwonder review here for more.
FAQ
How can I get my thyroid levels back to normal naturally?
Eliminate gluten from your diet, stop eating highly processed foods, balance your blood sugar, and reduce your stress.

If you are already on levothyroxine or Synthroid, talk with your doctor or a functional doctor to get a plan of action on what you should do.
Can you ever reverse hypothyroidism?
If you take the right steps in adjusting your diet, and work with a licensed functional physician, you can reverse hypothyroidism.
What are the symptoms of hypothyroidism?
According to the NIH, the most common symptoms are fatigue, weight gain, feeling cold all the time, dry skin, and brittle nails.
How do traditional doctors treat hypothyroidism?
Traditional or conventional doctors will typically prescribe Levothyroxine or Synthroid and adjust your does until your TSH levels are within the normal lab range.
How do functional medicine doctors treat hypothyroidism?
Functional doctors will search for the answers as to what's causing your thyroid to not work right.

They will create an individualized plan to help you find the root of the problem so that you don't have to take Levothyroxine everyday for the rest of your life.
You might also enjoy reading: