Prose hair care is so much more than a shampoo or conditioner, each bottle is specially formulated for every individual.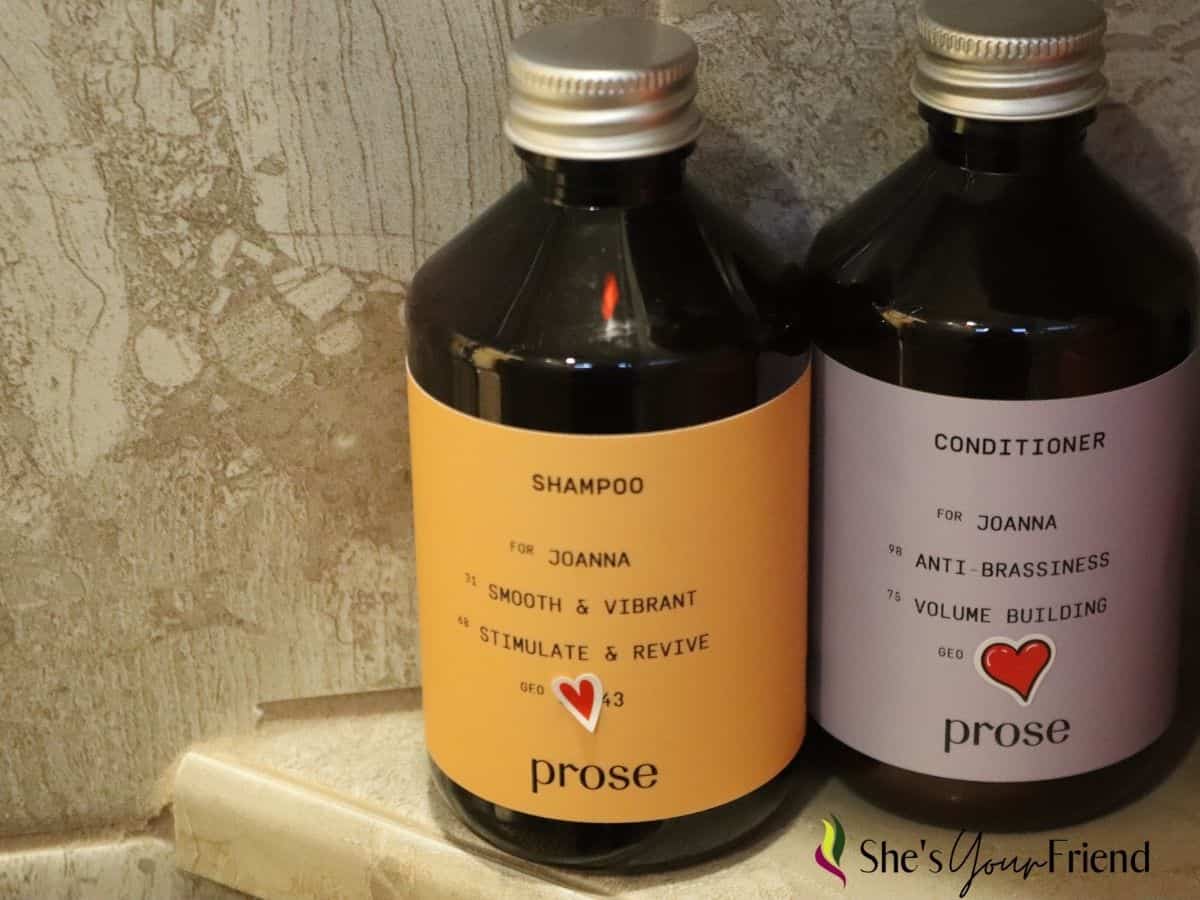 Jump to:
How does it work?
After taking a short quiz, Prose give you their recommendations for shampoo and conditioner.
They also offer supplements that help with hair growth, and overall hair health.
You decide which products you want, and they they ship them to you monthly.
Change your subscription to fit your hair needs.
Can you use Prose shampoo with color treated hair?
Yes! This is one of the questions they will ask you about...whether or not you color your hair.
They even have a purple conditioner for us blondes!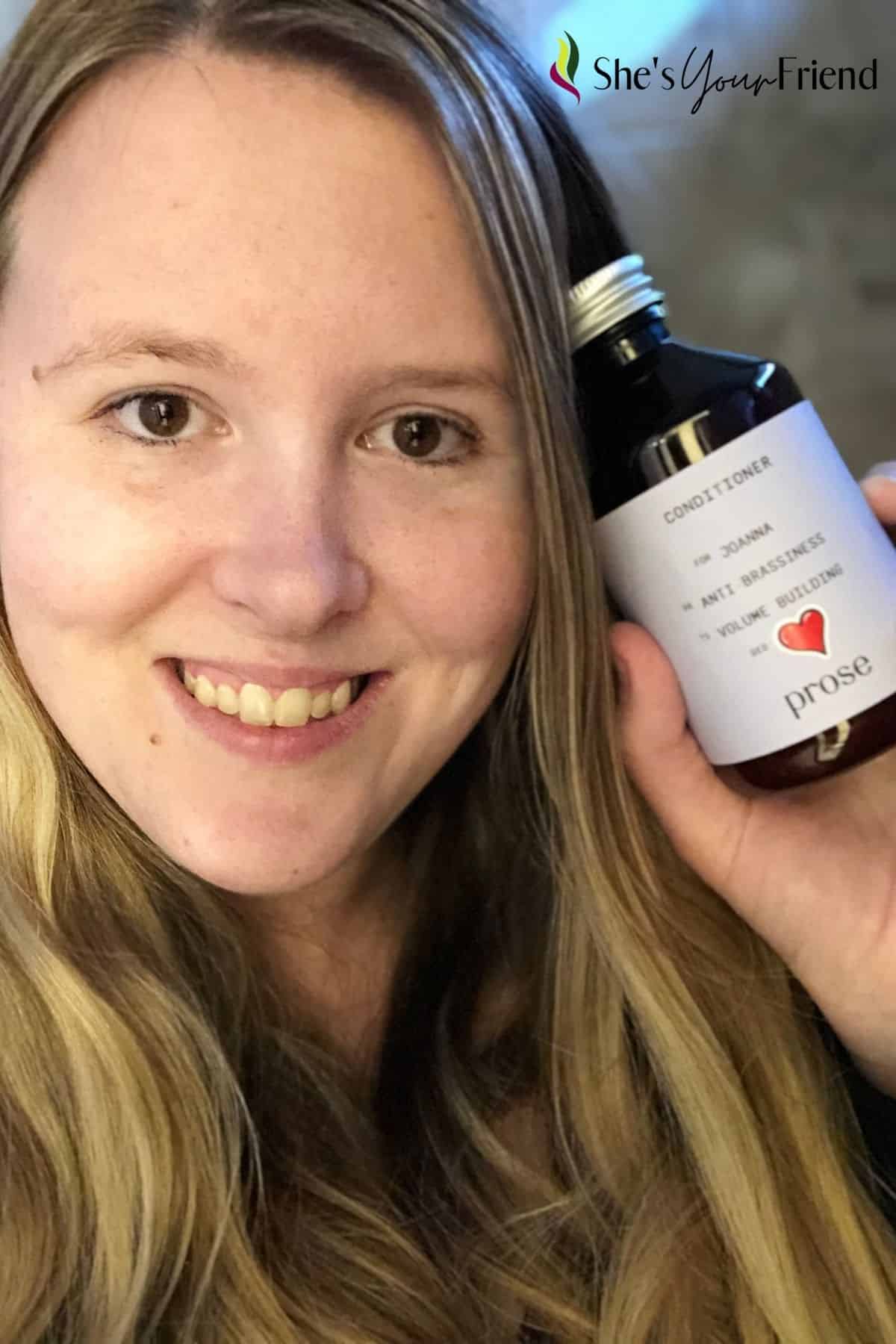 What does Prose shampoo and conditioner smell like?
They have a variety of scents, but my favorite is Corsica (a blend of anjou pear, peony, and cedar wood).
My next favorite is their oasis (a blend of Jasmine, Amber, and white peach).
What other products does Prose offer?
Hair supplements
hair masks
scalp masks
hair brush
dry shampoo
Is it worth it?
I think so, yes! This shampoo and conditioner is high-quality so I don't have to use as much or wash my hair as often as I would a regular shampoo and conditioner.
I have medium length hair that is very thick and I use a bottle once every 2 months, which is impressive!
As far as price, it's relatively similar to any salon-grade color safe shampoo and conditioner so I'm not complaining there either.
What about the supplements?
If you have trouble with thyroid hair loss or dandruff, they offer some great supplements too that can help.
I'm horrible about taking medicine daily, so I don't know how well they work just yet. I'm lucky if I remember my thyroid medicine.
Where to buy
Take your personalized quiz with Prose and get your recommendations.
More reviews