We all have to shave, but not all razors are created equal. Here's our look at our review on why you need to switch to Billie Razors immediately!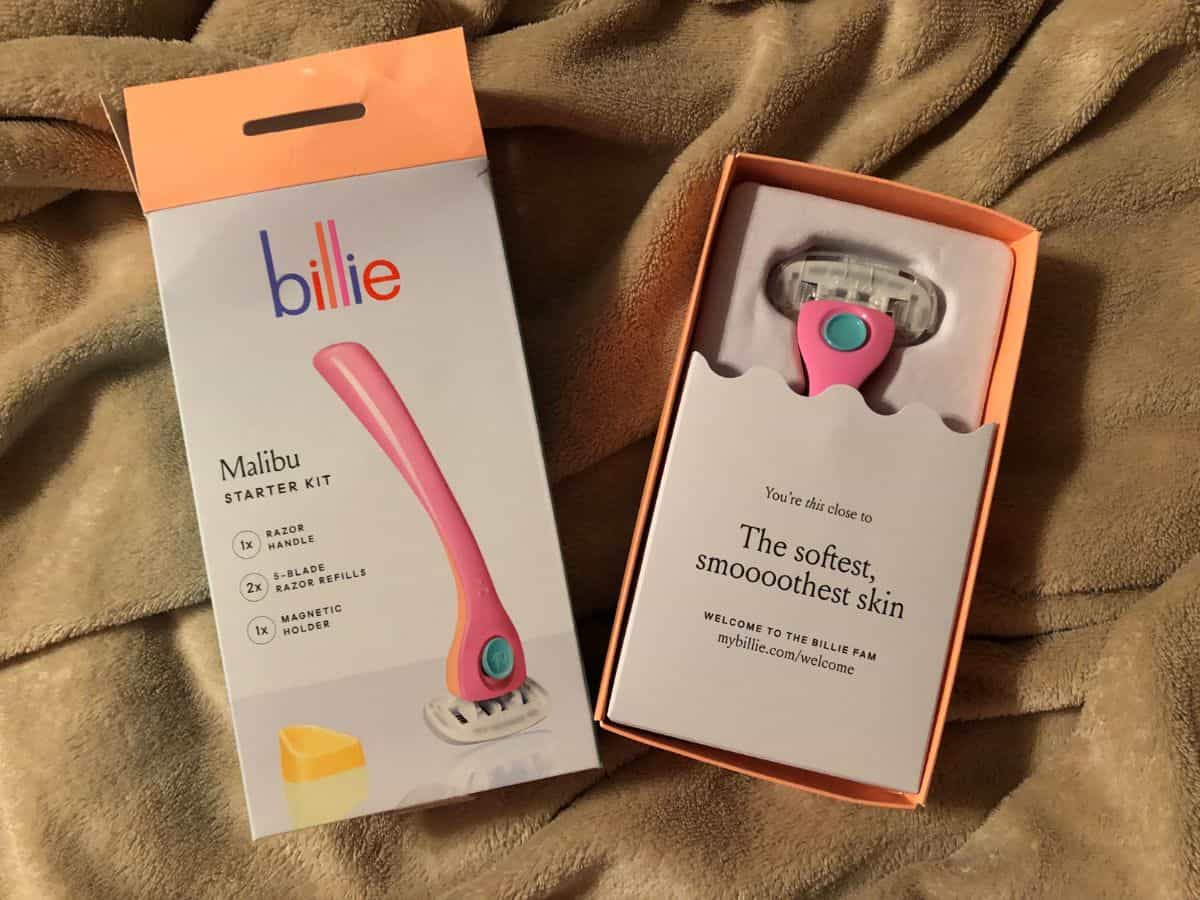 Jump to:
Is it worth it?
Yes, yes, and yes! With these razors your skin will thank you and you will wish you had switched sooner.
They are great for shaving in the shower or a quick shave with the sink and just a little bit of water.
What's different about Billie?
With Billie, you can subscribe to receive refills sent directly to you. Depending on how often you shave, it will vary.
This means less trips to the store, and it's cost efficient.
These razors are also extremely high quality, to the point that you could dry shave with just a sink of water to get the razor wet.
What comes in their starter pack?
The starter pack comes with one razor, a replacement head, and a magnetic holder.
The razors themselves have 5 blades so it leaves your skin feeling buttery smooth!
Where can you buy them?
Another great thing about Billie is that they are available in lots of places, including here on Amazon or at local Walmarts.
Billie Razors FAQ
How much are billie razor refills?
For 4 refill blades, they are $10 from their website which seems to be the cheapest price.
Are billie razors sold in store?
Yes! I was actually surprised to find them at my local Walmart. Just look in the shaving aisle.
How many blades to billie razors have?
They have 5 nickel-free blades for a very close shave.
Should I get the Billie shaving cream too?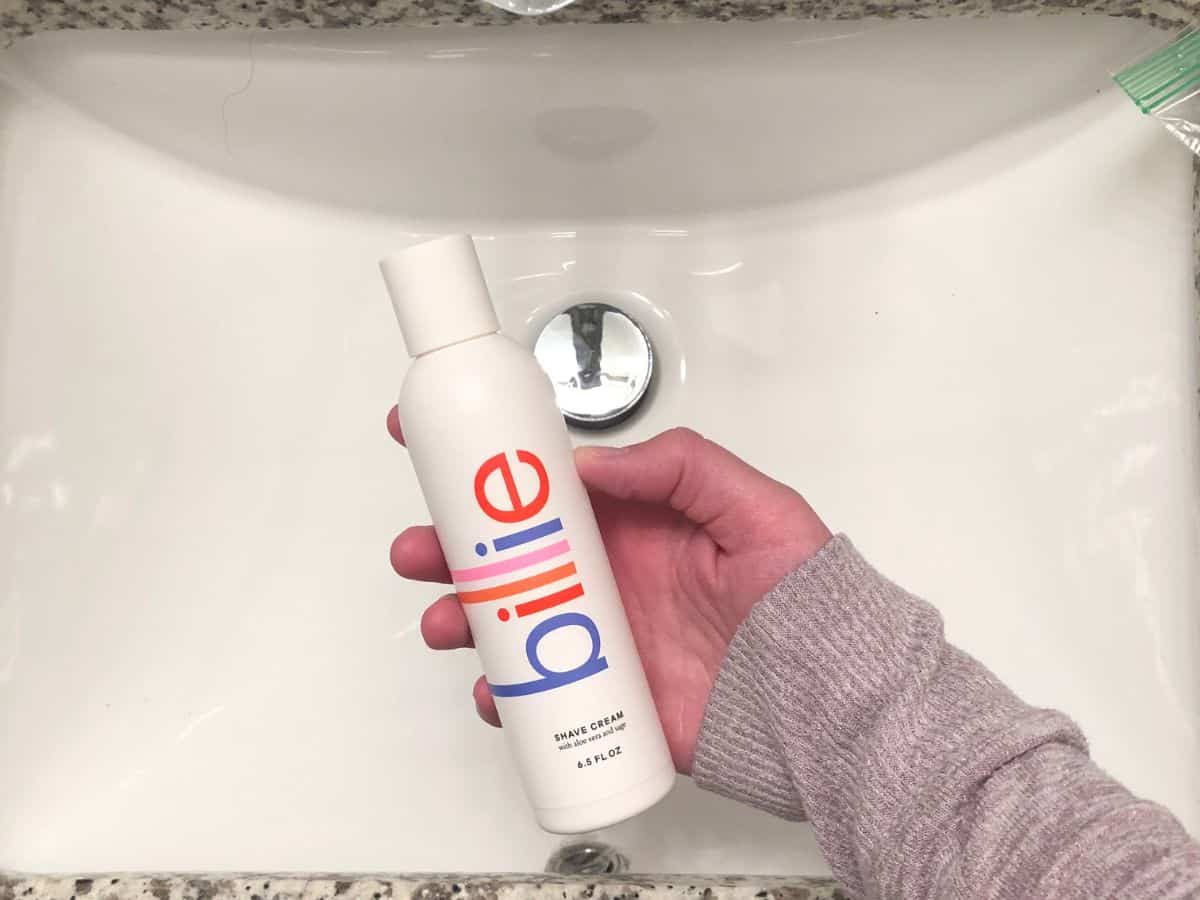 Personally, I don't really like the feeling of their shaving cream. It's too sticky for me.
The razors by themselves with water are more than enough for my legs, underarms and bikini area.
What other products does Billie offer?
ingrown hair eliminator
exfoliating bar
wax kits
travel cases
lotion
dry shampoo
makeup removing wipes
If you haven't switched yet, what are you waiting for. Grab your starter pack from Amazon here and prepare for the smoothest shave you've had in a long time!
More reviews you might like to read: