Who else is beyond excited for the new Buzz Lightyear movie? Here's some popular new toys that will be on their wishlists this year.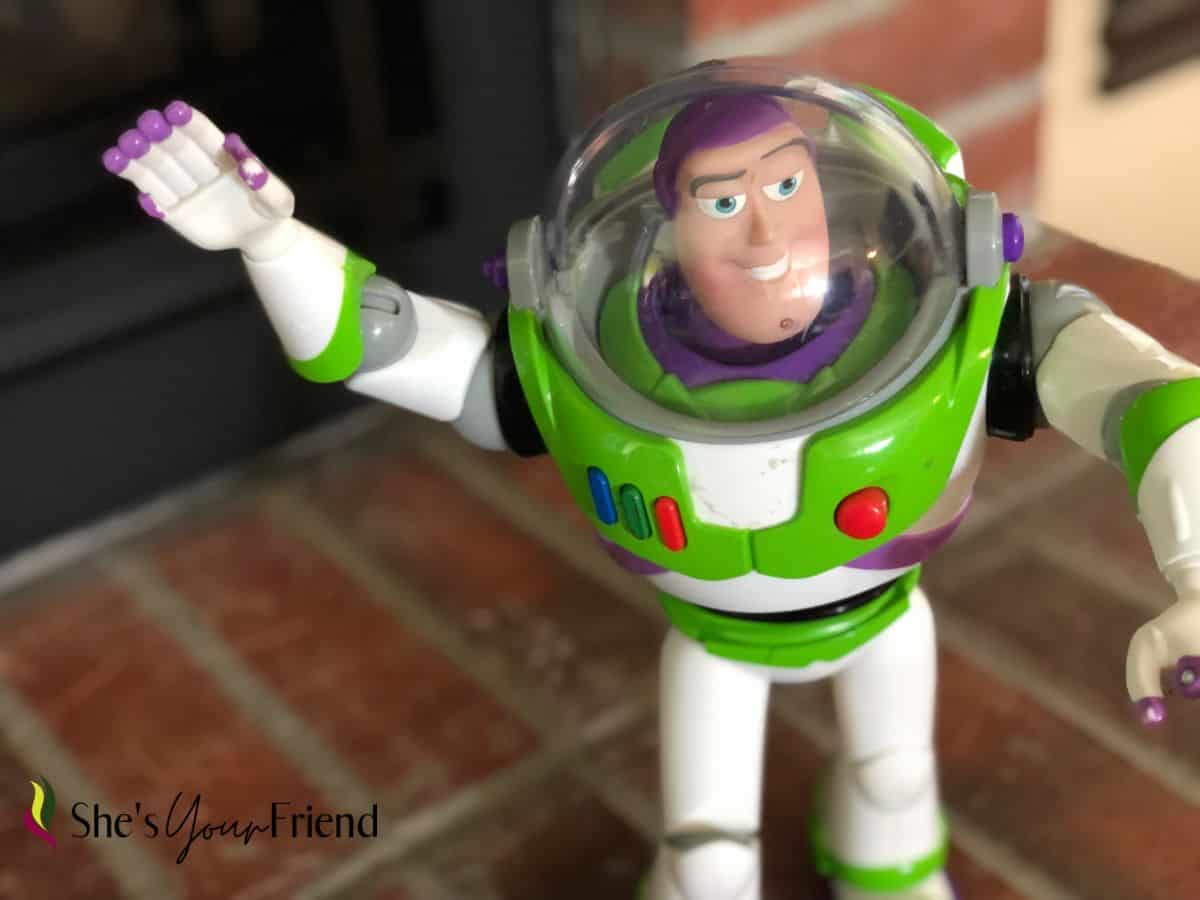 Jump to:
Popular New Buzz Lightyear Toys
1.Lightyear spaceship and action figure
Every Buzz Lightyear fan will be wanting this fun spaceship and action figure toy.
2. Young Buzz Lightyear action figure with astronaut outfit
This young Buzz action figure has a removable astronaut outfit. He has 14 different joints, so you can pose him in lots of different way.
3. Disney Lightyear realistic laser blade toy
This laser blade toy is the new light saber. It lights up, and has a special sound when you swing it.
4. Izzy Hawthorne action figure
Anyone else love all the characters in this new Lightyear movie?! Izzy Hawthorne is popular at my house.
5. Buzz and Sox interactive book and sound wristband
The last cool item from the new Lightyear movie is this interactive book and sound wristband.
When does the new Lightyear movie come out?
June 17, 2022 is the release date in movie theaters. Just in time to watch with your kids this summer!