Do you need a super gift for a Mario Bros fan? Here's 12 gifts and toy ideas for kids that are selling out fast!
Jump to:
Top gifts & Toys for Mario Brothers fans
1. New Mario Movie
Pre-order your copy of the new Mario movie that is sweeping the world right now! This is the perfect gift for your kids who can watch it over and over.
2. Mario Gamer Chair
For bigger kids, this gaming chair is an absolute must! Choose from Mario, Luigi, Bowser, Peach, or Yoshi.
3. Mario Foam Chair
For younger kids, this comfy little chair is another good choice! The perfect size for toddlers and preschoolers.
4. Remote control Mario Kart
Bring the Mario Karts to your home with this remote control kart. Choose which character you want including Mario, Peach, Luigi, and Yoshi.
5. Super Mario Brothers Backpack
This epic backpack has every character from Super Mario Brothers games and movie. You can just about bet this is going to sell out way before back to school shopping.
6. LEGO Super Mario Building Kit
With 2064 pieces, this mega lego kit is an awesome gift for the big spender.
7. Super Mario Game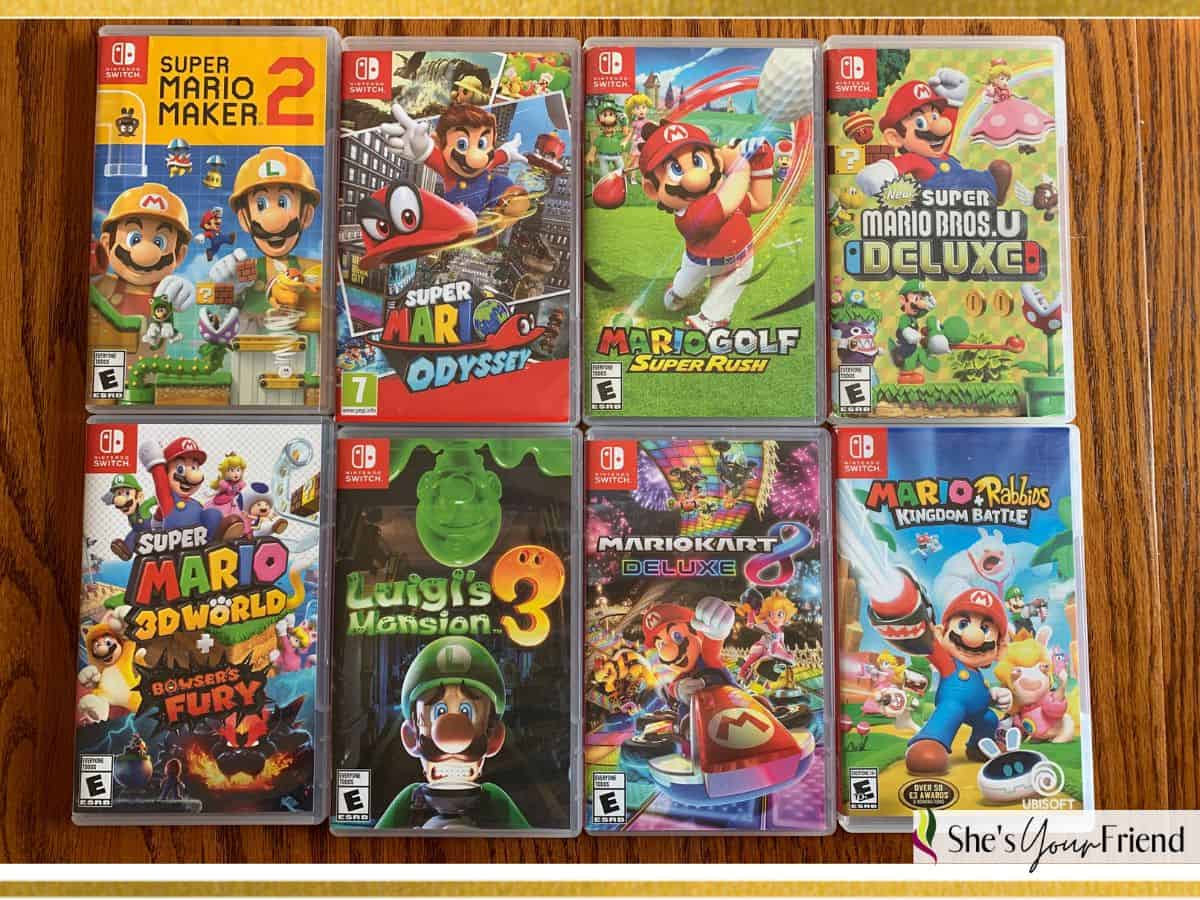 Every super fan could use another Mario game, especially this Mario Maker 2 game which lets you design your own courses.
Budget Friendly (under $20) gifts
8. Mario Character Plush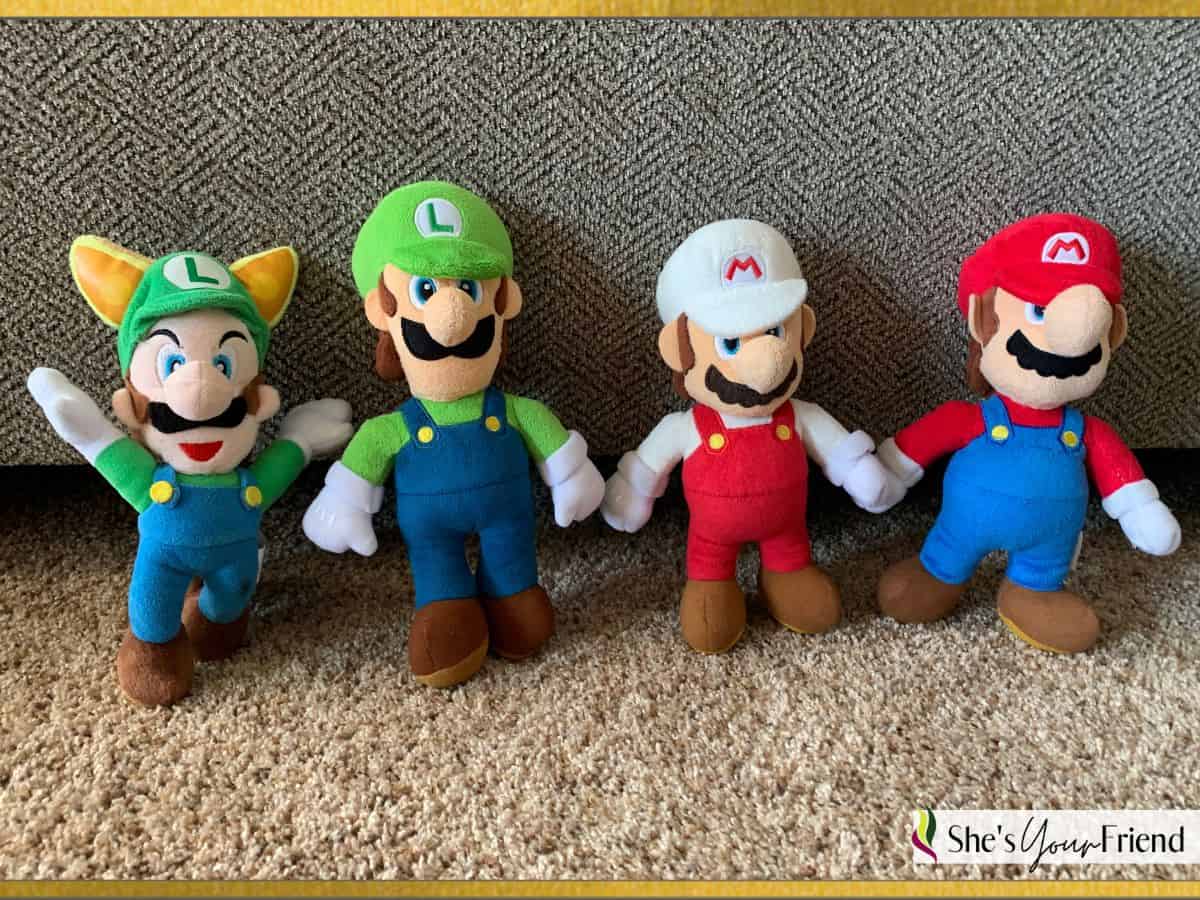 What's your child's favorite character? This Mario plush is perfect for the Mario fans! Here's a few other characters they have:
9.Super Mario Brothers Water Bottle
Another great gift idea is this Thermos water bottle with Mario and Bowser racing.
10. Super Mario beach towel
This beach towel will quickly become your child's favorite! With Mario, Luigi, and even a Goomba on it.
11. Mario Hat
There are lots of different mario hats to choose from including this fun baseball cap or grab a beanie for winter.
12. Mario Watch
This Super Mario watch is another great choice for your kids. Telling the time has never been more fun!
Mario FAQ
What do you get a Super Mario fan?
Some great gift ideas are a gaming chair, a backpack, legos, or even pre-order the new movie that is sweeping the world right now!
Which Super Mario game is best for kids?
The great thing about Super Mario is that most of their games are great for kids of all ages. Some popular ones are Mario Party, Mario Odyssey, and Mario Maker.
Can a 5 year old play Mario?
Yes! There are lots of Mario games that are great for 5 year olds including Mario Maker which lets them design their own worlds.
You might also enjoy reading: