Pretend play is so important for little kids because it helps them grow their imagination and these sets your kids will love!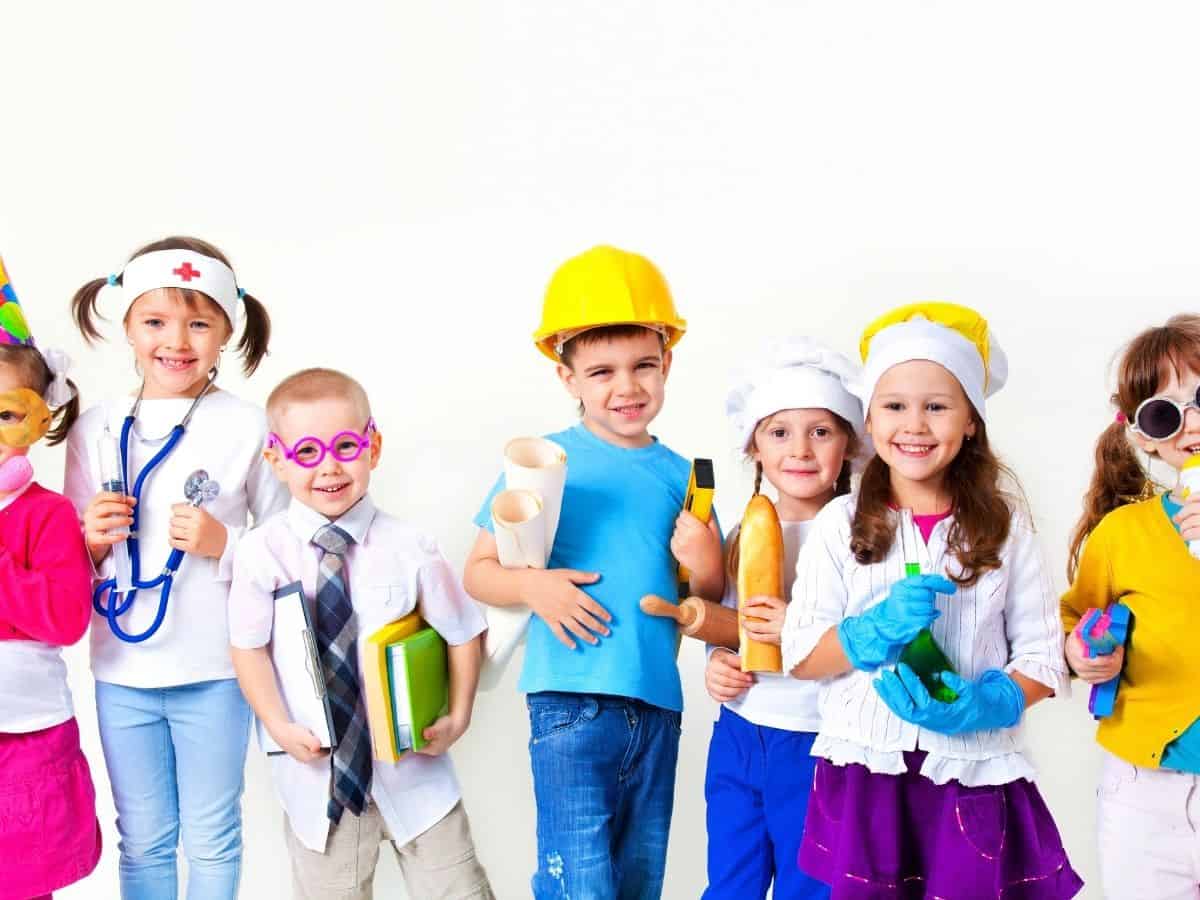 Jump to:
Best Play Sets
1.Super Smile Dentist play set by Melissa & Doug
This fun play set lets your child pretend to be a dentist, complete with wooden tools, and a model of a mouth with teeth.
2. Pretend Teacher School Set
Another fun play set for kids is this teacher school set that lets your child pretend to be a teacher.
3. Pretend Tea Set by Melissa & Doug
Anyone else remember all those tea parties you had with your stuffed animals? This butterfly tea set is charming and perfect for a pretend tea party with anyone!
4.Pretend Keurig-style Coffee Maker by Melissa & Doug
For a modern take on the pretend tea party, is this pretend Keurig-style coffee maker from Melissa & Doug.
5. Pretend Play Cash Register Set
Another great pretend play set is this cash register with pretend money and a debit card. It helps teach kids about money and paying for things!
6.Pretend Tool Bench
This tool bench has lots of activities that help with motor development as well as pretending how to fix and build things.
7. Wooden Camp Stove play set by Melissa & Doug
For those little campers, this pretend camp stove is another fun play set! Complete with pretend food and utensils.
8.Doc McStuffins Toy Hospital Care Cart
For all the Doc McStuffins fans, this hospital care cart has an EKG print out roller, blood pressure pump, pretend x-ray and one patient named Findo.
9. Pretend Bakery Treats Set
Most kids have a sweet tooth, and this bakery treats set comes with pretend cupcakes, cookies, brownies and doughnuts.
Why is pretend play so important?
It teaches kids about different careers.
It builds motor skills.
Pretend play grows their imagination.
It also helps kids share and play together when they take on a role.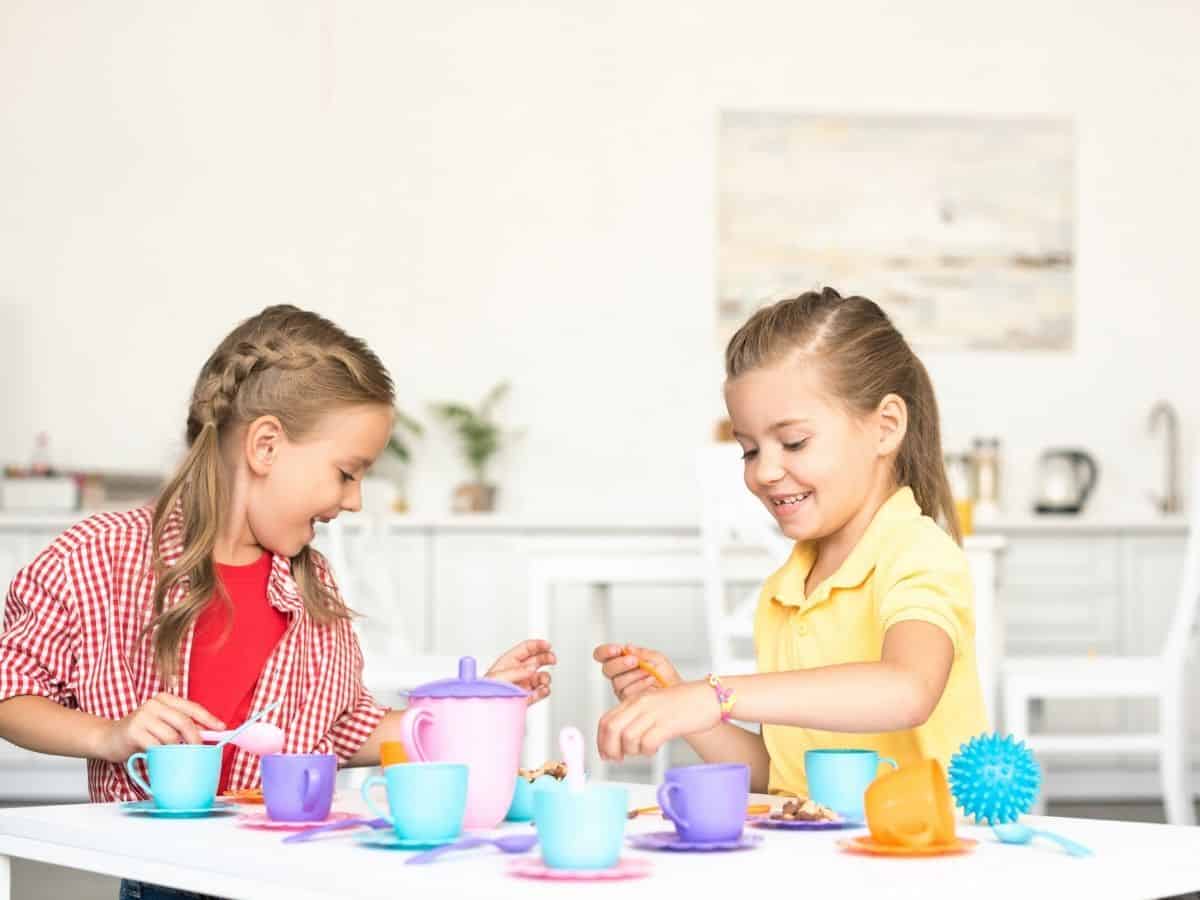 Who makes the best pretend play sets?
Our all-time favorite is Melissa and Doug. My kids have always loved playing with their sets, and they last!
When it comes to pretend play, we like to find sets that are for the most part electronic free, because so much of our lives nowadays is consuming technology.
It's also a sanity-saver, because noisy toys can get annoying!
Pretend Play FAQ
What are some good pretend games?
These can be pretending to do a certain job like playing doctor or teacher. Another fun game kids like to play is pretend to serve food whether it's pretend ice cream, baked goods, or anything else! The idea is to let your little one use their imagination and watch their creativity soar.
What kinds of toys do preschoolers use for pretend play?
Preschool aged kids like pretend cooking sets, pretend cleaning items, and other pretend items that help them become someone new.
What are some examples of pretend play?
This can be as simple as a pretend tea party, or dressing up as a princess. Other ways are when they pretend to be someone else like a farmer, or nurser, or teacher. It expands their imagination and creativity to try on different roles, and it's fun too!