Game of Thrones was loved by millions, and these gifts are perfect for the die-hard fans. While the series has ended, you can still bring back the memories.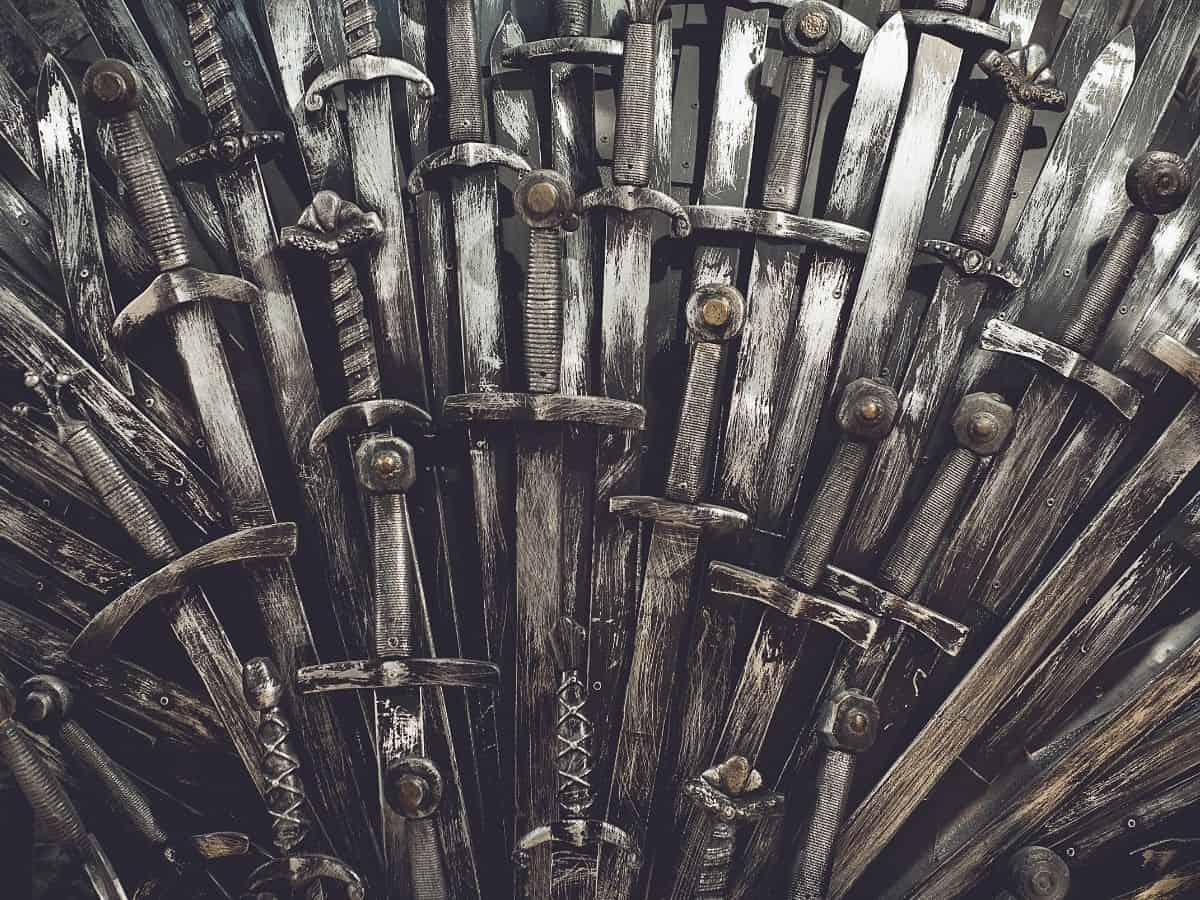 Game of Thrones Gift Guide
1. Hodor Door Stop
If you've watched all the episodes of Game of Thrones, you know just have awesome this door stop is.
2. Dragon Egg Candles
For the mother of dragons fan, these dragon egg candles are perfect!
Also, can we just agree that the of Game of Thrones, they did Daenerys wrong.
3. Game of Thrones Trivia Game
Challenge your friends to a game of GOT trivia and see who is the ultimate fan.
4. Game of Thrones Wolf Wine Goblet
Planning a Game of Thrones re-watch party? This wine goblet is perfect!
5. Game of Thrones Monopoly
Bring this Game of Thrones monopoly to your next family game night and really up the ante.
6. Legend of the Swords Stainless Steel Mug
Another great gift idea is this impressive mug. You will be the talk of the office with this cup!
7. Winter is Coming Music Box
Although they stopped making New Game of Thrones episodes, this hand crank music box will quickly remind you of your favorite show.
8. Long Claw Letter Opener
Any Jon Snow fans? This long claw letter opener is the perfect gift!
9. House Stark Messenger Bag
Another gift idea is this house Stark messenger bag that even Sansa would be proud to wear.
10. Game of Thrones Makeup Brushes
For the Game of Thrones fan who also loves wearing makeup, these makeup brushes will really wow as a gift.
11. Mother of Dragons T-shirt
This fun shirt would be a great gift for Daenerys Targaryen fans, and seriously why did they have to end Game of Thrones the way they did?!
12. Game of Thrones Inspired Garden Gnome
Bring Game of Thrones to your garden with this awesome garden gnome. Now all they need to do is create a Daenerys Targaryen version, just saying!
13. Dragon Glass (Obsidian) Arrow Head Necklace
This obsidian arrow head necklace is another great gift idea too. Winter is coming, but you will be ready.
14. Faux Wolf Blanket
Cozy up under this faux wolf blanket while you re-watch your favorite episode.
15. The Complete Series
Another great gift for Game of Thrones fans is the complete series. Then they can watch and re-watch every episode over and over again.
Except for the last season, because it just ended badly.
16. Funko Pop Jon Snow Keychain
For the Jon Snow fan, bring him everywhere you go with this cool Funko Pop keychain.
17. HBO Max subscription
House of the Dragon is a spinoff series on HBO Max! Gift them a years subscription so they can watch it.
Which one is your favorite gift idea? Leave a comment below!
Game of Thrones Gifts FAQ
What are some Game of Thrones gifts for her?
Funko Pops are highly collectible and make great gifts. A few more ideas are a house Stark purse, a dragon glass necklace, or even dragon egg candles.
What are some Game of Thrones gift ideas for him?
A legend of sword mug will be the talk of the office area, but a few more ideas include a long sword letter opener, a faux wolf blanket, or a wine goblet.
More gift guides