Are you looking for a gift for someone who likes Harry Potter? If so, these gifts are perfect for the Gryffindor, Hufflepuff, Ravenclaw, or Slytherin fan!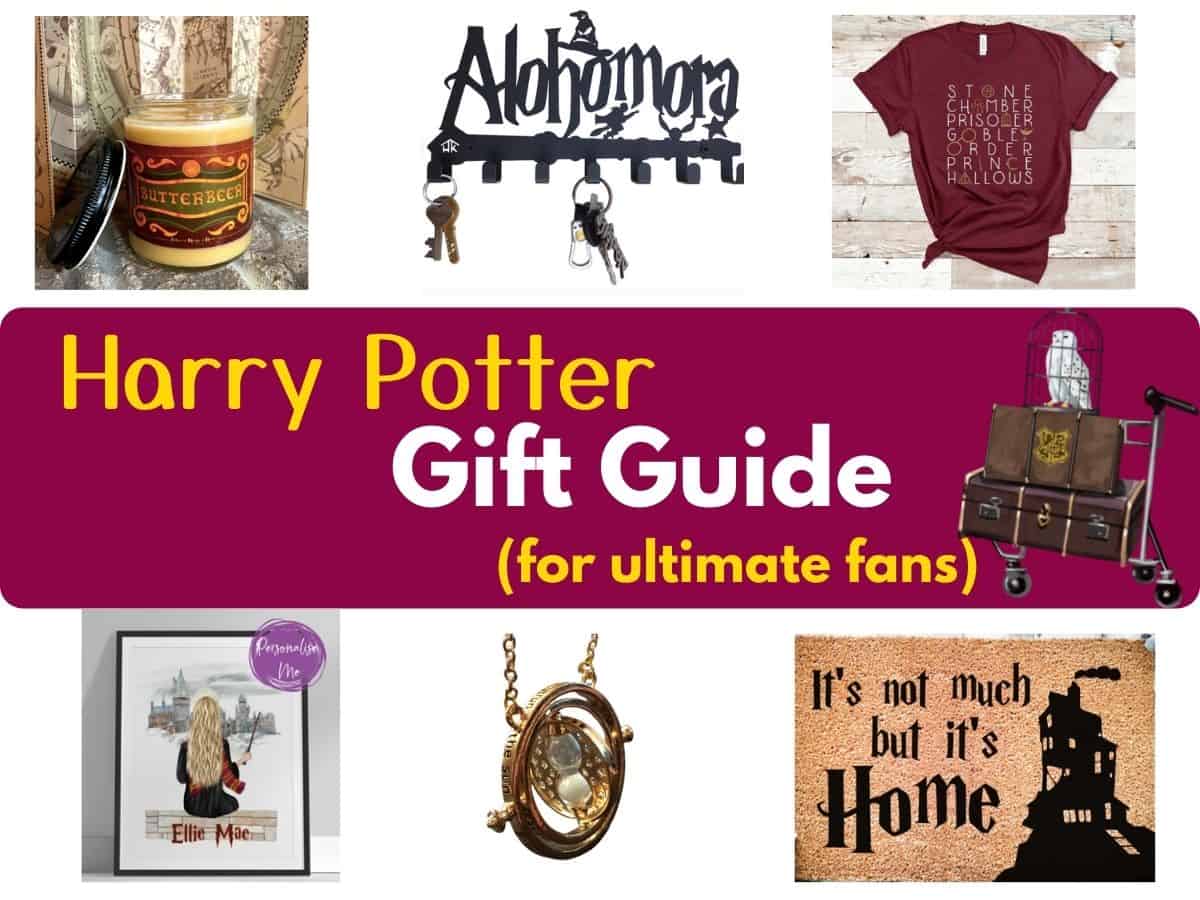 Jump to:
Harry Potter Apparel
1. Marauders Map Infinity Scarf
This infinity scarf looks great with any outfit, but it's also a Harry Potter inspired accessory.
You can bet they will be wearing this for the foreseeable future!
2. Hogwarts Castle Sweatshirt
Who wouldn't want this beautiful Hogwarts Castle sweatshirt?! It comes in 9 different colors so you can pick their favorite color!
3. Harry Potter Book Titles Shirt
The best Harry Potter shirt I've seen in awhile. This would be a great gift too because it's very fun!
4. Harry Potter Inspired Shirt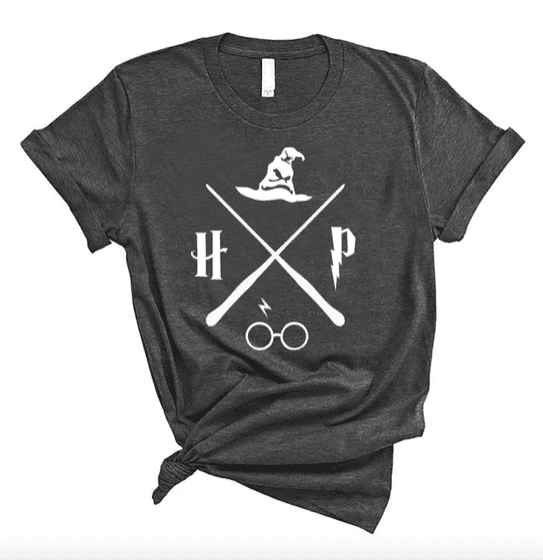 This is another great Harry Potter t-shirt. With the sorting hat and Harry's glasses arrange on opposite sites of 2 wands, this is another very cool shirt!
Harry Potter Inspired Jewelry
5. Harry Potter Earrings Set
If jewelry is something they might like, these Harry Potter earrings are perfect!
The snitch pair are my favorite.
6. Dobby Necklace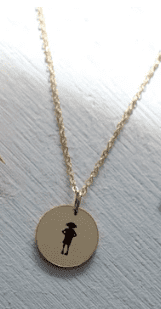 Dobby the house elf that helps Harry Potter is a favorite among many HP fans. This necklace is such a cool gift idea!
7. Time Turner Necklace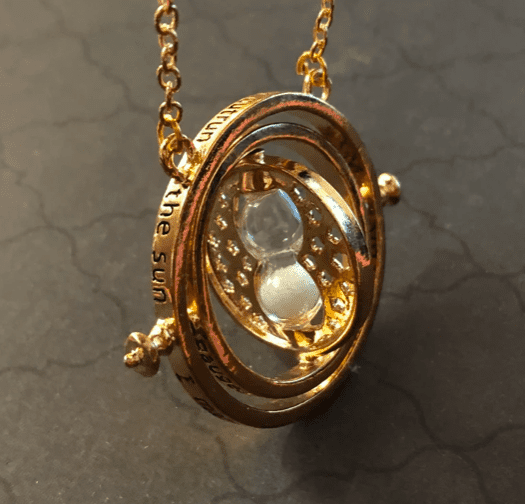 Hermione was given a time turner necklace in Harry Potter and the Prisoner of Azkaban. While this necklace is a replica, it looks just like the one from the movies!
Harry Potter Cups & Mugs
8. Gryffindor Insulated Tervis Tumbler
For the Gryffindor fan, this insulated tumbler will be there new favorite cup.
The great thing about Tervis cups is that it stays cold for up to 24 hours, and hot for up to 8 hours.
9. Wizard House inspired Starbucks cold cup (with lid and straw)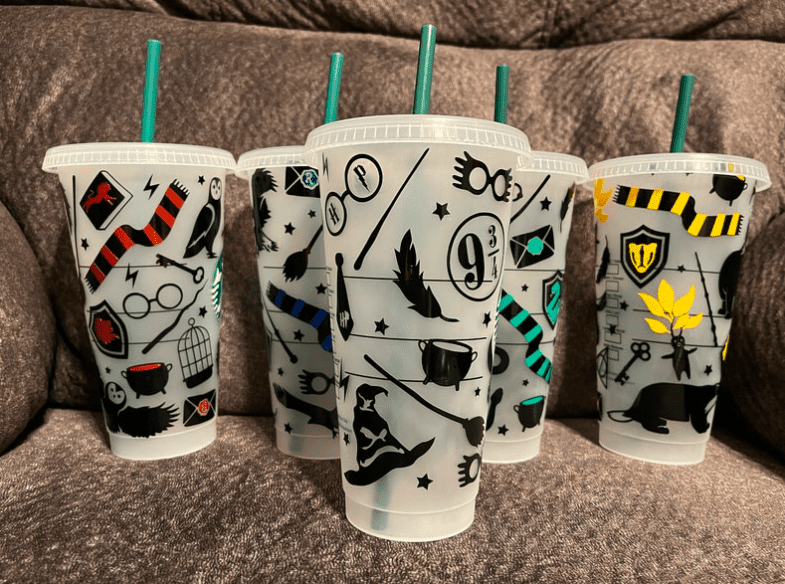 For the Starbucks fans, this Harry Potter inspired Venti cold Cup another great pick for a gift. Drinking your iced coffee will never be the same!
10. Heat Sensitive Marauders Map Coffee Mug
Probably one of the coolest heat changing mugs. When it gets hot, it will reveal the Marauders Map.
Harry Potter Home Decor
11. Platform 9 3/4 Book Ends
These platform 9 3/4 book ends are another popular gift among Harry Potter fans, and with good reason.
12. Alohomora Key Holder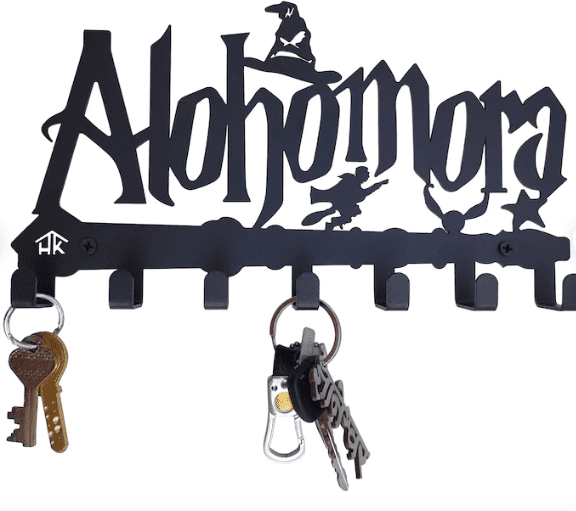 Alohomora is the spell used to unlock things in Harry Potter. It's rather magical how perfect this metal key holder is with the word Alohomora on it.
13. Ron Weasley Quote Doormat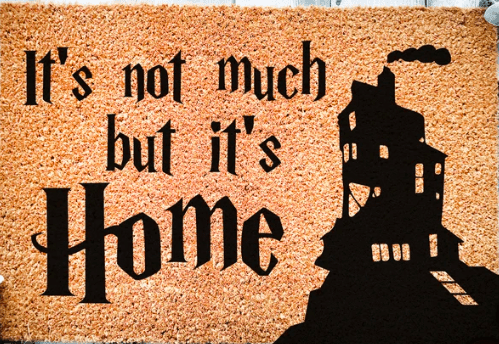 Ron Weasley said "it's not much, but it's home" to Harry Potter when he brought him home. This doormat is another excellent gift for a true fan!
14. Personalized Wizard Print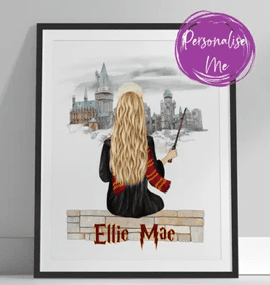 This personalized print is another cool idea because you can choose which house scarf (Gryffindor, Hufflepuff, Ravenclaw, Slytherin), the name it says on the print, and what the wizard looks like.
Harry Potter Board Games
15. Harry Potter Scrabble
Board games are always a fun gift, especially this Harry Potter edition of scrabble.
16. Harry Potter HedBanz
This harry potter game is all about trying to figure out who you are while giving clues to everyone about who they are.
Other Harry Potter Inspired Stuff
17. Wax Seal and Feather Calligraphy set
Writing with a feather quill is the ultimate fan experience. This calligraphy set comes with a wax seal too!
18. Butterbeer Candle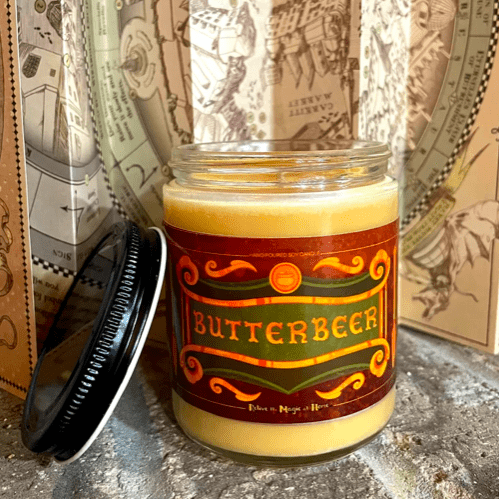 Every Harry Potter fan knows about butterbeer, and this candle captures that scent perfectly! If you can't get to Universal Studios to try the butter beer, this is the next best thing.
Gift idea FAQ
What do you get someone who loves Harry Potter?
There's so many fun things to get a Harry Potter fan including scented butter beer candles, jewelry, home decor items, and even cups and mugs.
What do you get for an adult Harry Potter fan?
Home decor is a great idea including an alohomora key holder or a fancy calligraphy set.
What every Pottered needs?
Harry Potter themed clothes, a fun mug, or a house scarf are all musts! There are also great food items you could gift them like a chocolate frog or some Bert's Every flavor jelly beans for a Harry Potter stocking stuffer.
More Gift Guides you might like: