Make this Valentines day extra special for your husband with these awesome gifts.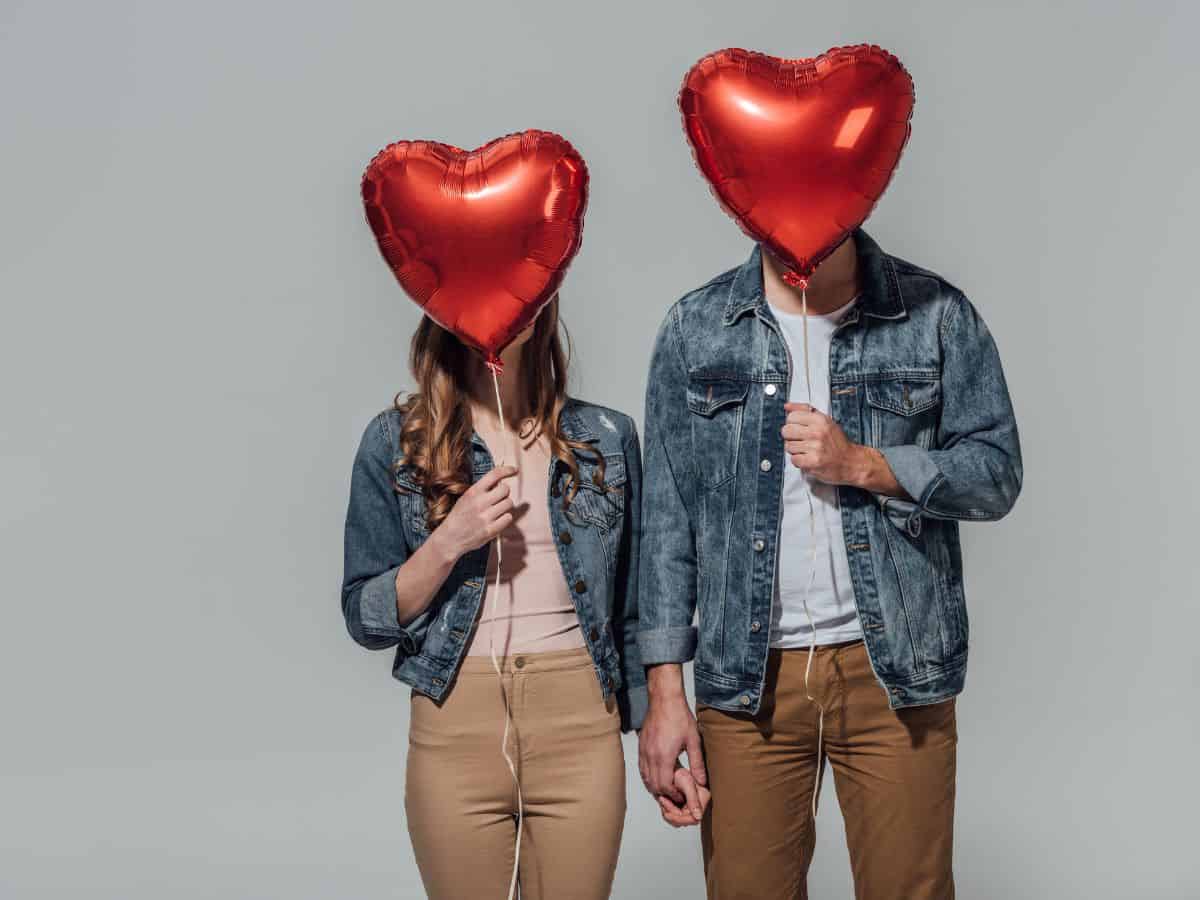 From hobby gifts to more personal ideas, this Valentines day is sure to be extra steamy!
Jump to:
Valentines day gift ideas
1. Romantic dinner for two
Make a romantic dinner with his favorite foods or make a reservation somewhere.
2.Sport tickets
Does your husband love football? Or basketball? Gift him some tickets to go and see his favorite team.
3. Music Concert Tickets
Another event gift idea is a music concert. Find out when his favorite singer is coming to your area and buy some tickets for him.
4.Man Crate
Think of a man crate like a gift basket for men. They have some for beer lovers, whiskey lovers, or even beef jerky lovers.
What's extra special is that they come in fun crates or ammo containers. Way better than a basket!
5. Watch
If your hubby likes wearing watches, this is another great gift idea. This sleek Fossil Watch is classy and sophisticated!
6. Magazine Subscription
Magazines are another cool gift idea that are often overlooked. From hunting to fishing, or even a car magazine, this is a great gift idea.
7. Wireless headphones
Headphones are another great choice if you are wanting a tech gift for him.
Grab some of these noise-cancelling headphones from Bose to impress.
8. Stock in his favorite company
One gift that will continue to grow is to buy him a stock in his favorite company like Chevrolet or Apple.
Purchase this with the commission free investing app called Robinhood.
9. Swiss army pocket knife
If he is outdoorsy, a pocket knife is another great gift. Or choose an engraved knife for him to take next time he goes hunting.
10. Tv Subscription service
Get a year subscription to Netflix, HBO, Hulu, Starz or Disney+ for all the Netflix and chill dates to come.
11.A weekend getaway
Plan a weekend trip for the two of you. It's a great gift that can be exciting, and lots of fun!
12. Golf Clubs
Does he like to golf? Get him a new gold club, driver or putter.
13. PS5 or other video games
Instantly win Valentines with a PS5 bundle. Or some video games and accessories for his favorite game system.
14. GrillBot Robotic Grill Cleaner
Grilling season is almost here but we can all agree the cleanup is the worst part. This robotic grill cleaner is the ultimate gift for him this year!
15. Pajama Pants
These sweat pants from Duluth are very soft and comfortable. Even my husband who's not a pajama guy likes them!
16.Kreg pocket hole jig
Does your man like woodworking? This pocket hole jig is perfect for him!
17.Mini Fridge
Another epic gift idea is a mini fridge. He could put it in the basement, man cave, or out in the garage!
Bonus points if you stock it with beer first, or another one of his favorite beverages.
18. Ipad
Ipads are great for a lot of reasons, and they make excellent gifts too!
If he already has one, get him some cool accessories for it like the apple pen, or case.
19. Bluetooth speaker
If music is his jam, a bluetooth speaker is another cool idea. There are lots to choose from but my personal favorite is this one from Bose.
20. Shoes
Has he been eyeing these retro Nike Jordan shoes? Shoes are a great gift that are practical but still show you care.
21. Sunglasses
Another gift idea is sunglasses. Make sure they are polarized so they will help protect his eyes from harsh UV rays.
22. Cologne
Pick out an irresistible cologne like this one from Dolce and Gabbana.
Spicy Valentines gifts for him
23.Boudoir photos
A spicy gift idea would be some boudoir photos just for him! This is a personal gift that we will be very excited to receive.
24. Naughty coupon book
This steamy gift idea is another fun and simple gift that your husband will LOVE. Heck, even you might too!
Gift Guide FAQ
What's a unique way to give Valentines gifts?
One way to up level the traditional box of chocolates is to replace some of the chocolate with items he loves. Think small items like tools, memory cards, little bottles of his favorite whiskey, or fishing lures.

This will have him never looking at a box of chocolate the same way again!
What should I gift my husband for Valentine's?
Give him tickets to a music concert or sporting event. Or find something he's been really wanting like those new wireless headphones.

You can also spice things up and give him some boudoir photos that are unforgettable.
How do you make a man's Valentine's Day special?
Men like romance too, so plan a date night or give him a personal gift he's been wanting for some time.
You might also enjoy reading: