Do you like wearing graphic tees? If so, you will love this list of all the fun t-shirts available on Etsy.
Pin this for later if you don't have a chance to read all of them now!
1.Thankful Tee
Simple, yet elegant. This olive green tee is perfect for fall. Check out this shirt and more from Simply Sage Market here on Etsy.
2.Be Kind tee
This is another great tee from Daddy Mommy Me on etsy. They have a bunch of different color options and sizes.
3.Pink Be Kind Graphic Tee
It's another be kind shirt, but this one has hearts and a different font. So gorgeous, and fun!
4.Grateful Thankful Blessed Tee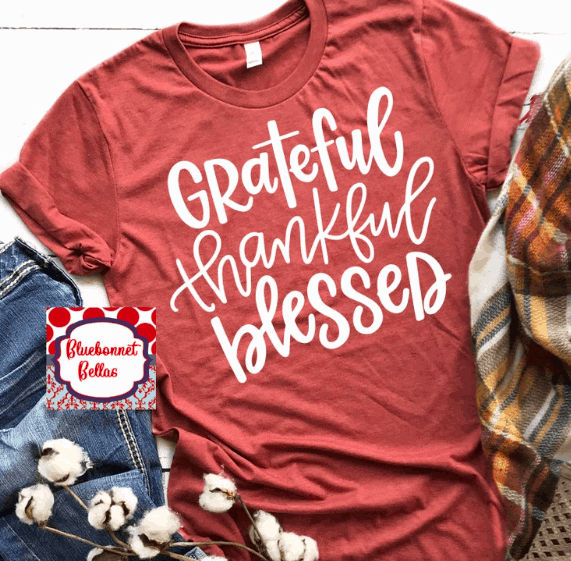 Perfect for Thanksgiving, this graphic tee is another great option available from Bluebonnet Bellas. They have a bunch more graphic tees, so make sure to check them out!
5.Bless Your Heart Shirt
This graphic tee is perfect for all you Southerners. 😉 I'm from Kansas, so I need a ope shirt...but that's besides the point.
6.My Favorite color is Christmas lights tee
This graphic tee shirt from Aurlex Tees pretty much sums up my life! Any other Christmas fans out there?!
7.Glitter & Dirt Mom of Both Tee
Another fun shirt for moms is this glitter and dirt shirt from Girlies Galore. I'm a mom to a boy and a girl so this accurately sums up my life!!
8.Coffee Coffee Coffee Shirt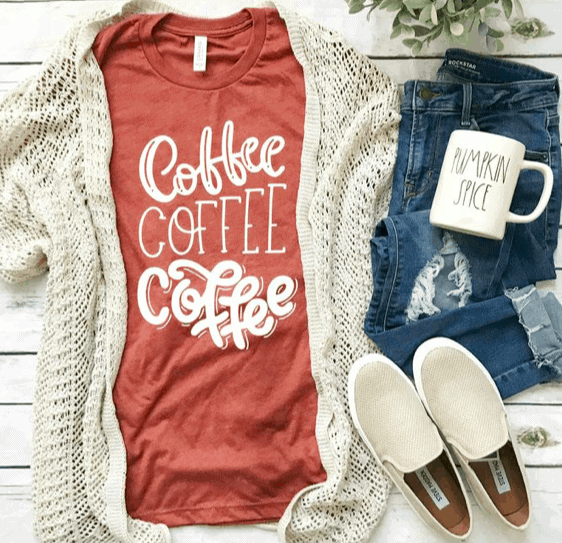 Okay, I'm not a coffee fan, but this shirt makes me want to be! The fonts are so fun and whimsical. Also, I know a lot of you out there are coffee lovers, so I thought I would include this is my list too. 🙂
9.Bookmarks are for quitters
So, I started with a Simply Sage Market tee shirt and I'm ending with one too! They really to make some awesome graphic tees. Check out this one here.
According to this shirt, I'm a quitter. I do, however, know a few people who wouldn't need bookmarks because they read books lightning fast. 😉
Which one is your favorite? Leave a comment below! Also, please make sure to share this article. Thanks!
More style articles