A dress with pockets is a must for your spring wardrobe this season! Here's six of our all time favorites from Amazon and Old Navy.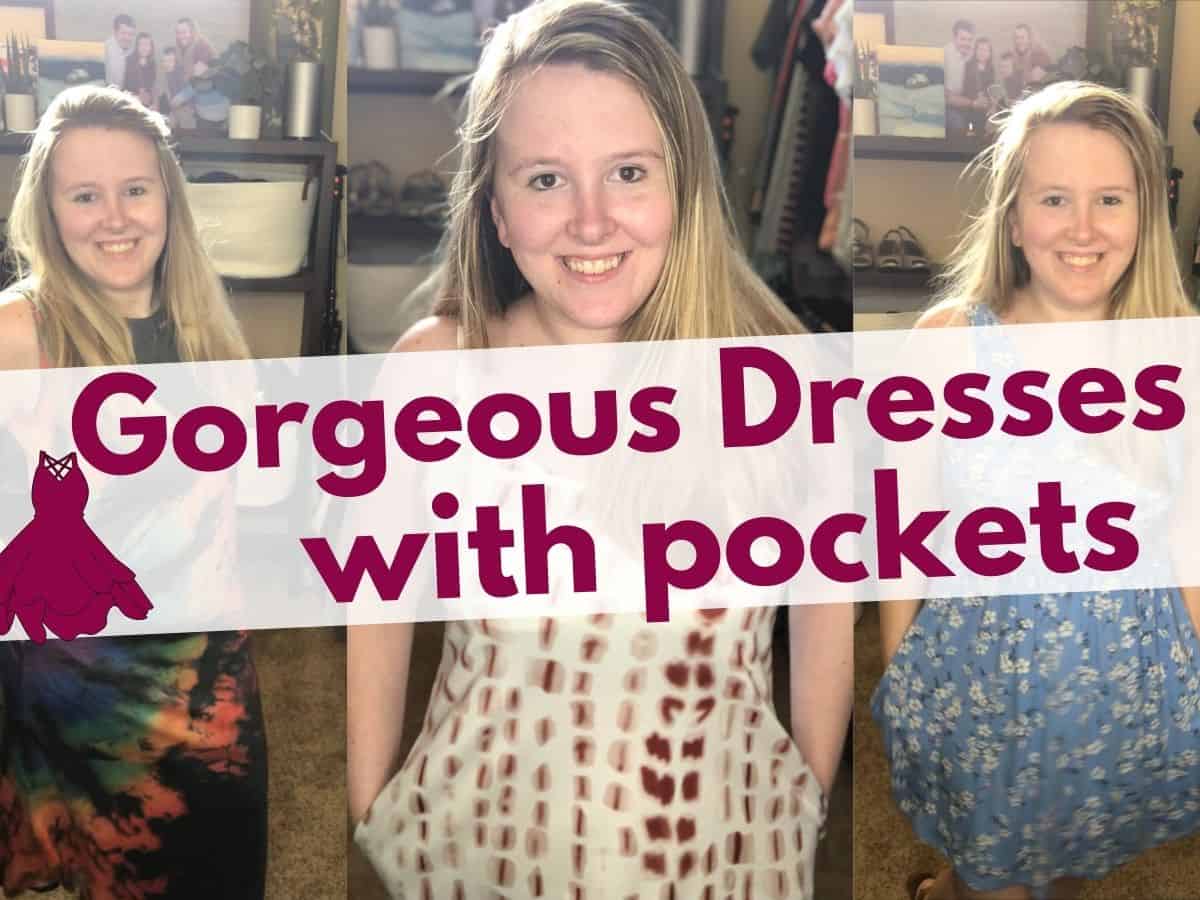 Jump to:
Dresses from Amazon
1.Ours Summer Maxi Dress
This dress is my all-time favorite! The print is fun, it's lightweight without being see-through, and perfect for lots of occasions.
2. Good Vibes Rainbow Tie Dye Maxi Dress
How fun is this rainbow tie dye maxi dress from Good vibes?! Perfect for all your summer activities!
3. Longyuan Casual Summer Dress
This stretchy summer dress is another great everyday dress. Easily dress it up with a pair of heels and a necklace or dress it down with a jean jacket.
4. Longyuan Floral Casual Summer Dress
From the same brand as the previous one, this light blue summer dress is so much fun! Again you could wear this everyday and it's so light-weight.
Dresses from Old Navy
5. Tiered Fit & Flare Maxi Dress
Isn't this max dress print so fun for summer?!
6. Fit & Flare Halter Dress
Another fun choice is this halter dress!
You might also enjoy reading: