As moms, we are busy. Chasing around little ones (and doing all the things), usually means we are last on priorities for the day.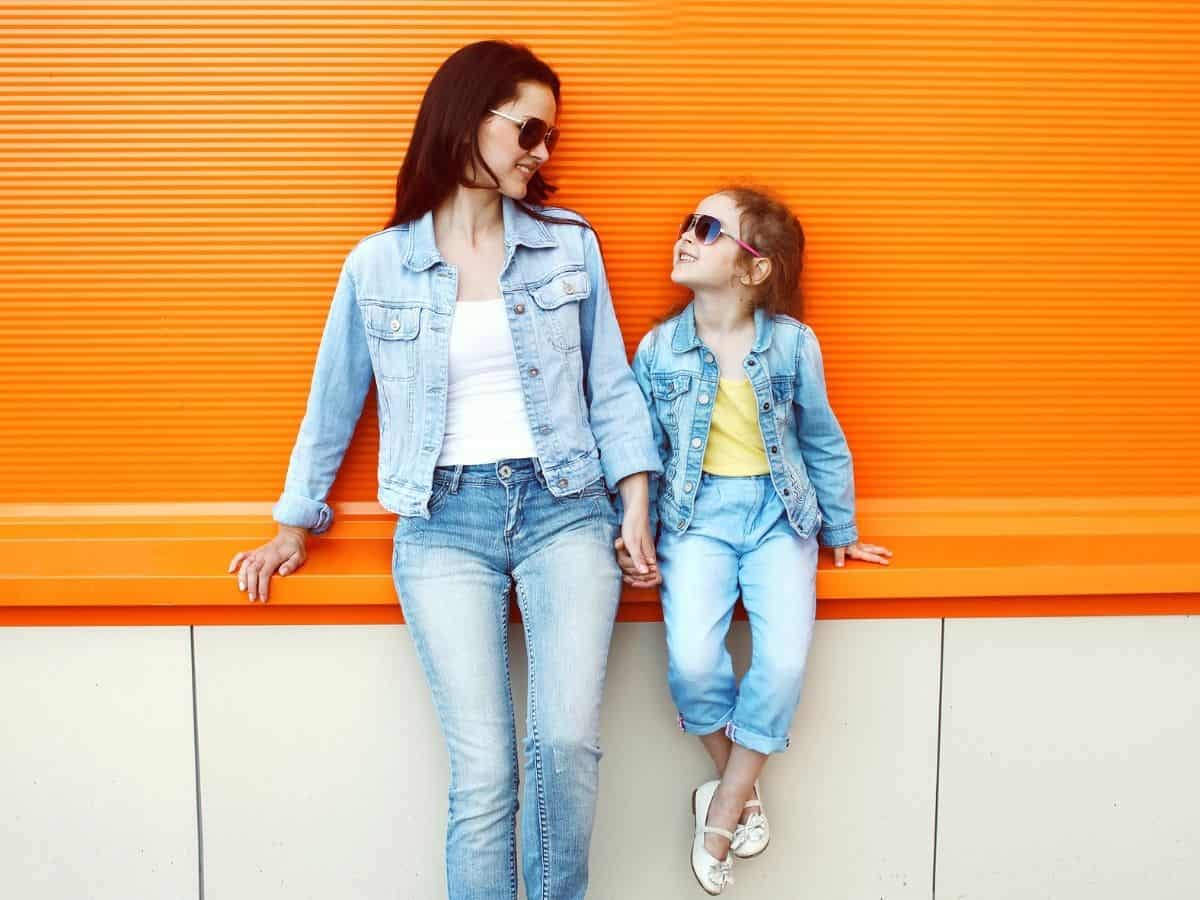 After having my second child, I started to really notice how much I had changed. Maybe it was the many sleepless nights, or unhealthy eating habits, but I just didn't feel amazing.
I was merely going through the motions until the next day.
That's when I decided I needed to make time for myself again.
Jump to:
Simple Beauty Tips
Eye masks help your eyes feel refreshed
Drink more water
Microdermabrasion
Get a regular haircut
Change up your hairstyle
Use concealer one shade lighter than your foundation
Find the right clothes
Texture spray for hair volume
Use a color safe shampoo
1.Eye masks help your eyes feel refreshed
I had the WORST under eyes. They were dark, from lack of sleep (mostly) or they would be puffy.
There was no in between.
After using these under eye masks every week (usually on Mondays), my eyes started feeling a 1000 times better!
2.Drink more water
Drink lots of water, even when you don't feel thirsty. I carry this insulated water cup everywhere so that I can sip on water throughout the day.
Water helps with bloating, cramping, and just makes you feel better.
3.Microdermabrasion like a pro
Hands down the best investment was this microdermabrasion machine. It worked wonders, and quickly too!
This magical little tool helped shrink my pores and helped my skin look years younger. Needless to say, I hadn't worried about skincare since I became a mom and it showed!
4.Get a regular haircut
Regular haircuts were never much of a priority before kids, but after kids I would go 2 years without going to the hair salon.
I would feel like a new person afterwards, and always wondered why it took so long for me to go in.
If you are like me and wait 2+ years, then make a habit of setting up appointments for every 6 months or every 3 months. It's much easier to keep an appointment than try to get an appointment right before the holidays.
5.Change up your hair style
Do you normally just put your hair in a ponytail or messy bun? I'm guilty of this!
Try to change things up a little bit, I promise you it won't take much more time.
6.Use a concealer one shade lighter than your foundation
If you daily wear foundation, then having a good concealer is a necessity. This Tarte Shape Tape has been my all time favorite concealer. It's easy to blend, and has a wonderful coverage of blemishes and dark circles.
7.Find the right clothes
We all have that one pair of jeans (or maybe three) that we don't want to get rid of because someday we are hoping to fit into them again.
Well mama, you can keep them, but get yourself some more clothes that fit your body right now!
I've had 2 c-sections, and my body just isn't the same. Instead of being sad about it, I am embracing this. I bought new clothes that fit my mom body now.
Live in the now, because you deserve to be happy. Plus, wearing comfortable clothes that fit you will do wonders for your confidence.
8.Texture spray for hair volume
If you want a little more volume to your hair, then use a texture spray. My favorite is from Navy Hair Care.
It's probably one you have heard all over Instagram, and actually that's where I heard about it too.
Even with thick hair, you will see noticeable height and volume after using it.
9.Use a Color safe Shampoo
If you color your hair, whether is blonde or brown, using a color safe shampoo is a must. These help you color stay in longer than traditional shampoos.
The Pureology Hydrate Sheer Shampoo is what I use and it helps hydrate as well as lock in the color.

I get it, motherhood takes up most of our time, but we deserve to splurge on ourselves. For me, I know it makes me a better mom when I have had a chance to do something just for myself.
Recharge yourself mama, you need it more than you know!
More Beauty Aritcles