Okay, so you have to check out these elegant jewelry. Some of the best brands, and you can find them all at Amazon!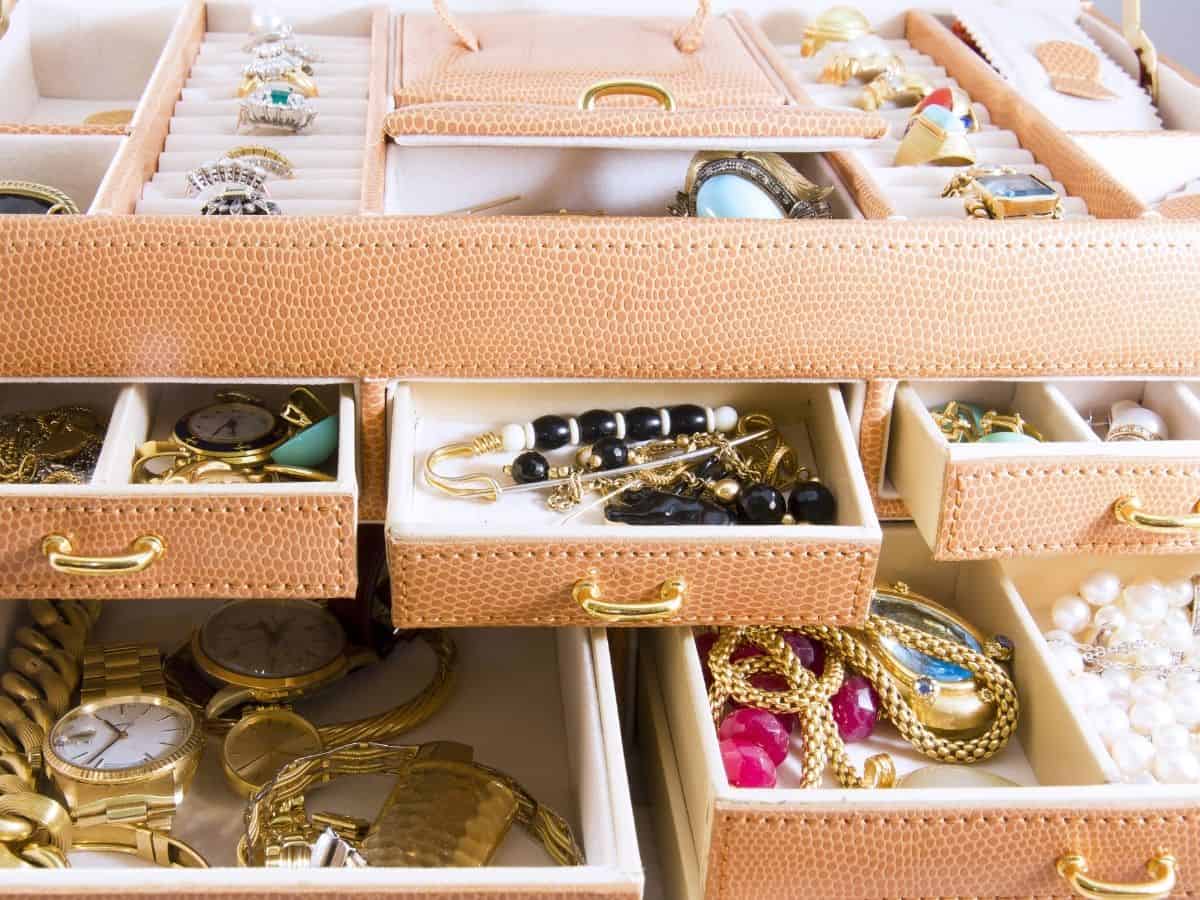 Seriously, how amazing is Amazon? (That's another story though.)
From Kate Spade, to Lucky Brand, these are the pieces worth splurging on as they will last a lifetime.
Jump to:
Must have Jewelry
1.Kate Spade Rose Gold Infinity Necklace
This rose gold necklace is so elegant! Of course, I wouldn't expect anything less because Kate Spade has some truly stunning pieces.
2. Kate Spade Pearl Stud Earrings
These earrings are another timeless piece that go well with just about any outfit or hairstyle.
3. Kate Spade Pearlescent Necklace
Okay this last Kate Spade piece is simple but oh-so-elegant!
4. Lucky Brand Pearl Layered Necklace
Another one of my favorite types of jewelry are layered necklaces. This layered necklace is beautiful and would easily go with just about anything you wear.
5. Lucky Brand Stud Earring Set
If you are looking for a great set of earrings, Lucky brand makes some wonderful hoops, studs, and dangle earrings. This set of two from Amazon is such a steal!
6. Michael Kors Rose Gold Pendant Necklace
This double necklace is another favorite of mine!
If you haven't noticed already, try to find jewelry pieces that will go with every kind of outfit. This way you will ACTUALLY wear them. 🙂
Tips for picking good quality jewelry
Purchase high quality and good material (sterling silver, gold)
Look at the reviews, if it has a bunch of really bad reviews avoid it!
Find name brands you know and trust.
Is it safe to buy jewelry from Amazon?
Yes, just be careful who you are buying it from. If you can, make sure it's a good seller, and read the reviews!
Which piece is your favorite? Leave me a comment below!
More beauty articles