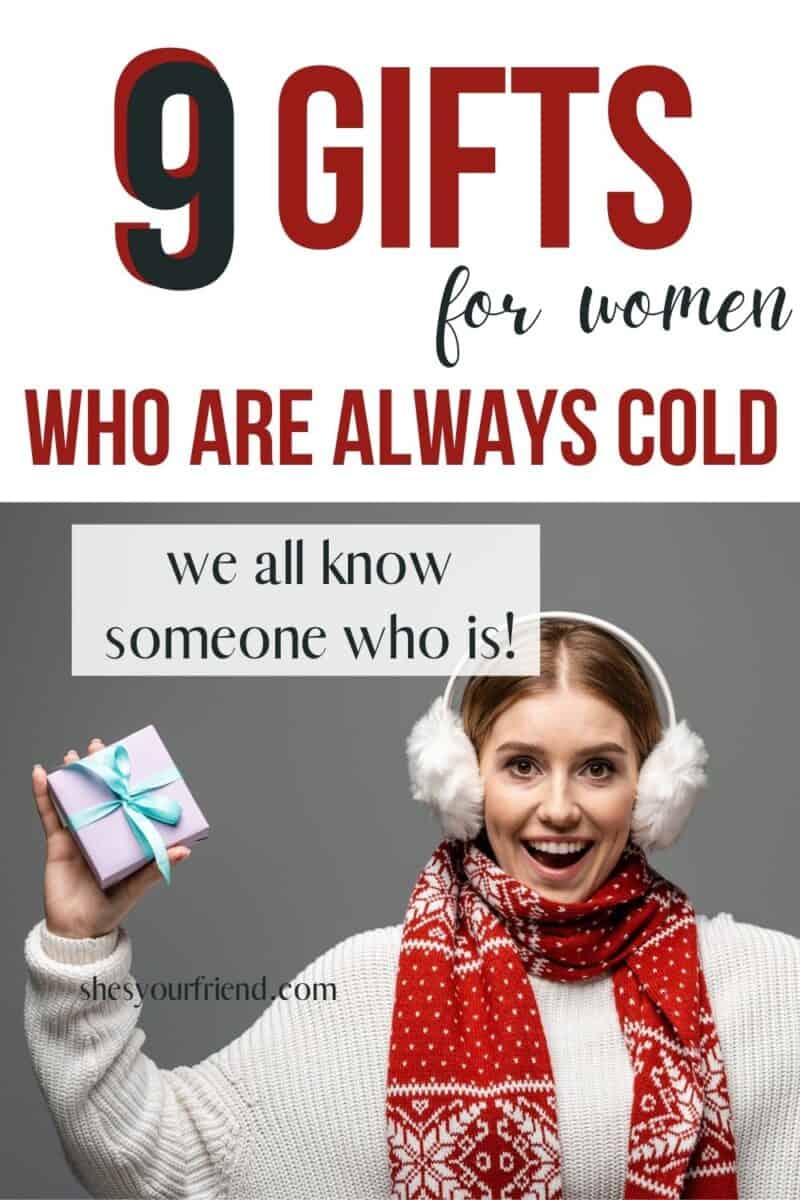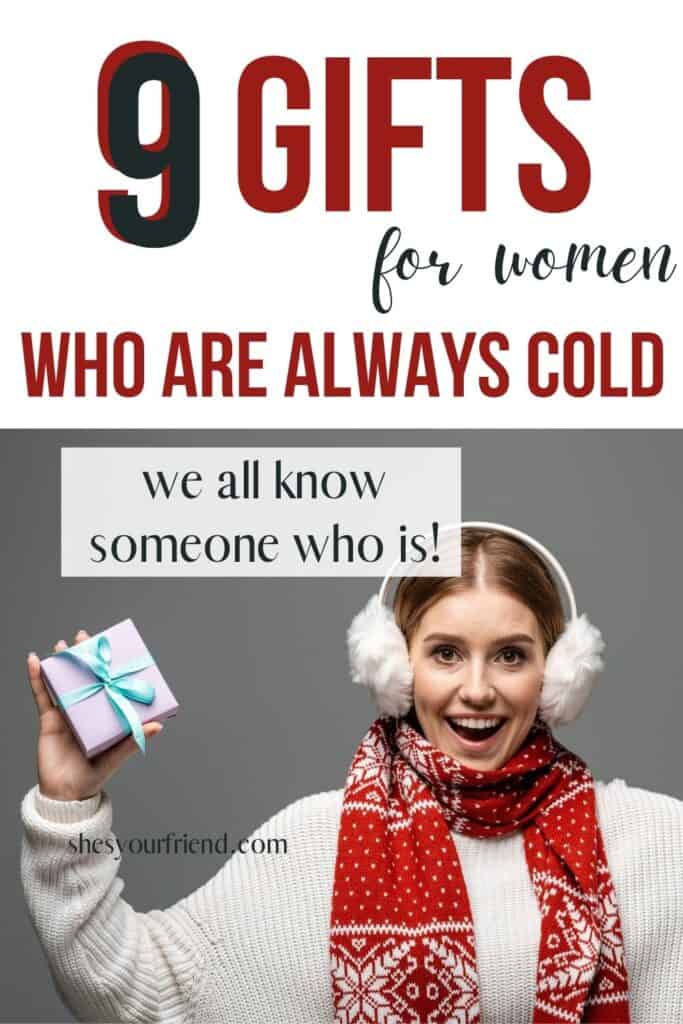 Whether she's into hygge (danish word for coziness) or she is just always cold, these gifts are just what she needs and wants.
During the winter time, I am the girl who is ALWAYS cold. My hands and feet are like ice blocks, and my husband knows it! 😉 So, I know a little something about what to buy for this kind of person.
In an effort to fully disclose, this article contains affiliate links. This means if you purchase something, I would receive a commission. For more information, please see my disclosure page.
Kingole Flannel Fleece Blanket

This gorgeous fleece blanket comes in 15 different colors and is absolutely snuggle-worthy.
Achiou Winter Knit Gloves (text & use your phone with them on)

Gloves are another essential for those of us who are always cold. These gloves by Achiou are special in that you can still use your touchscreen phone! No more cold hands while texting.
Contigo Autoseal Vacuum Insulated Travel Mug

If she is always cold, there's a good chance she always has coffee or hot chocolate with her. Gifting her a fun travel mug will definitely come in handy!
Comfy Fleece Slippers

Another great gift to keep her warm are these cozy fleece slippers. They are super soft and extremely cute! Perfect for lounging around at home in. Also, they have anti-skid soles so no slipping!
YSense Plaid Blanket Scarf

Another great gift idea is a warm blanket scarf like this one on Amazon. They have some fun designs and colors, but it also keeps you nice and warm.
90 Degree By Reflex Fleece Lined Leggings

Okay, these fleece lined leggings are THE best I have ever tried! They keep you extremely warm, but don't get hot. Comfy, and they come in over 15 different colors. Seriously, once you buy one, you will want another!
Electric Blanket for your Car

Seriously, no such thing as having too many blankets. This electric blanket though is powered by your car. Plug it into your cigarette lighter and enjoy the benefits of this warm blanket.
This is also good for keeping in your car so you don't have to sweat the other person out if you are cold but they aren't.
Hot Hands Hand Warmers

Another great gift idea are these HotHands hand warmers. They are air activated, so once you open them up, they will immediately start to get warm.
Fleece Lined Winter Hat

Also, anything fleece lined will always be something she will love! These fleece lined hats are super comfy and keep you nice and warm.
Seriously though, all of these gifts are going to make that special someone in your life happy! Especially if they are the type of person who is ALWAYS cold.
Thanks for stopping by! If you enjoyed this gift guide, please share it!!