Do you have a friend, girlfriend or spouse you need to buy a gift for? If so, these are the best beauty gifts she will be dying to have!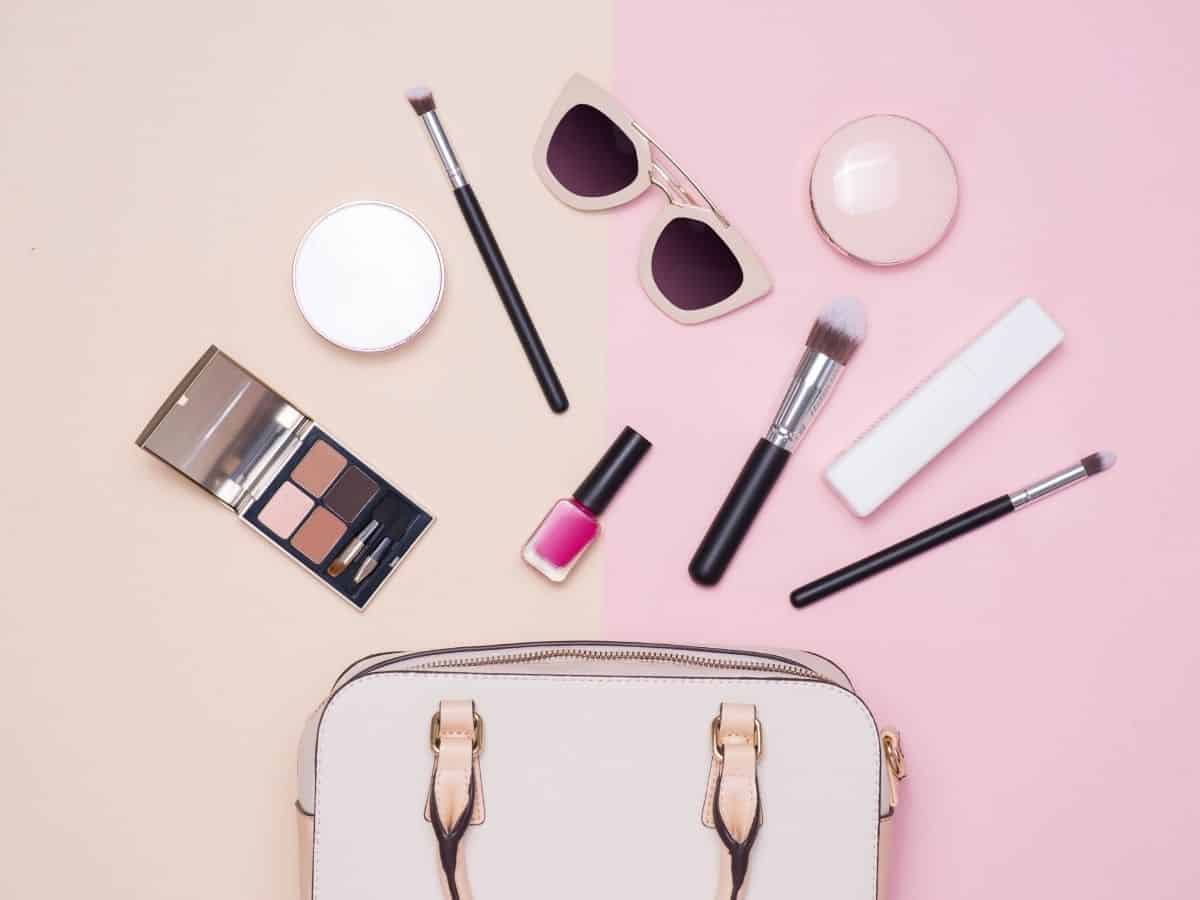 Jump to:
Some she doesn't even know she wants, but trust me she will LOVE.
Top 6 beauty gift ideas for her
Beauty Gifts for Women
1. Urban Decay Eyeshadow Palettes

A little bit biased here, but Urban Decay makes some of the BEST eyeshadow palettes. This one in particular has a lot of great colors and makeup combinations.
2. Compact Mirror

Having a good compact mirror is another must! There are lots of beautiful styles but my favorite is this magnifying compact mirror.
3. Butter London Nail Lacquer
Having a well manicured set of nails is a must! These Butter London nail lacquers would also make a great gift. They are a little pricey, but they are a long-wear formula that is salon quality!
4. Makeup Brush Cleaner

Makeup brushes are something most of us use on a daily basis. Cleaning them however...not so much. With this electronic makeup brush cleaner, you can make quick work of it!
5. The Original Makeup Eraser

This makeup eraser cloth lets you get rid of makeup with just water. What about waterproof mascara? Yep, that too!
6. Magnasonic Professional Ultrasonic Jewelry Cleaner

This last gift idea is perfect for the women who have a lot of jewelry. This ultrasonic cleaner can clean rings, bracelets, and necklaces with ease and make your jewelry like new!
7. Blow Dryer Hair Brush

This hair brush by Revlon is so much more than just a hair brush...it also drys your hair fast and adds so much volume! This is perfect for simplifying your routine in the morning while still having your hair look salon-styled.
8. Finishing Touch Flawless Legs Women's Hair Remover

Another gift idea is this leg hair remover by Finishing Touch. Perfect for your best friend, your mom, or even yourself!
9. Teeth Whitening set

No woman wants yellow teeth, but drinks and foods can cause stains that are hard to get out. This teeth whitening set makes quick work of teeth whitening.
10. Comfy fleece Slippers
These comfy fleece slippers are an excellent gift for your bestie too! They are luxurious and perfect for lounging around in. Once you feel these, you will want a pair for yourself too!
11. Aloe Infused gloves and socks
Do you know someone who always has dry hands? Winter can be harsh on skin, so these aloe-infused gloves and socks are the perfect gift for them!
12. Victoria Secret Perfume Gift Set
Victoria Secret makes some amazing perfumes! With this fun gift set, you can try four of their very best scents. Yes, please!!
13. Makeup Organizer
Another great gift idea is a makeup organizer like this one. It rotates 360 degrees and holds so much product.
14. Conair Dual Jet Bath Spa
For those of us who don't have bathtubs with jets in them, this is the next best thing! This Conair dual jet bath spa replicates the jets and bubbling in your bath tub.
15. Cold Gel Eye Mask
This gel eye mask has gel beads to help relieve puffy eyes, headaches, and migraines. You can heat it up or cool it!
16. TAO Orbital Facial Cleansing Brush

Another great beauty gift is this TAO Facial Cleansing brush. It helps exfoliate, reduce puffy eyes, removes makeup, minimizes pores, and so much more!
17. Makeup Vanity Mirror
This makeup vanity mirror is another great gift idea. It makes applying makeup so much easier because the lighting is on point!
Bonus, it's foldable so it won't take up much space.
18. Silk Pillowcase
A silk pillowcase can help your hair retain moisture, and reduces friction which can cause breakage.
19. Tinted Chapstick
Tinted chapstick is my secret weapon during the winter. This 4 pack also comes with a lip scrub.
20. Deep Conditioning Hair Mask
This gift is especially perfect during the winter because of how dry everything gets. Eva NYC hair mask cream deep conditions and softens which we could all use!
21. Jade Roller
This Jade roller feels so good on puffy eyes. Something many of us moms know all about, am I right?
Like this list? Make sure to save it to your favorite gift guide board on Pinterest.
Beauty Gifts FAQ
What to gift a person who loves makeup?
Some great ideas include a makeup travel bag, extra makeup brushes, or even a makeup brush cleaner. Sephora has a lot of great eye shadow palettes too, but when it doubt get a gift card!
What do you put in a makeup gift basket?
If you are planning on a fun gift basket add lipstick or lipgloss, blush, a highlighter and contour stick, makeup brushes, an organizer, or even some mascara.
What do you get a beauty lover for Christmas?
Gift them beauty products like makeup or skincare, a silk pillowcase, a vanity makeup mirror, perfume, or hair accessories.
You might also enjoy reading: