As a mom, finding the perfect baby stroller is just the first step. Once you've got the stroller, it's time to start thinking about all the accessories that can make your life easier and your baby's ride more comfortable.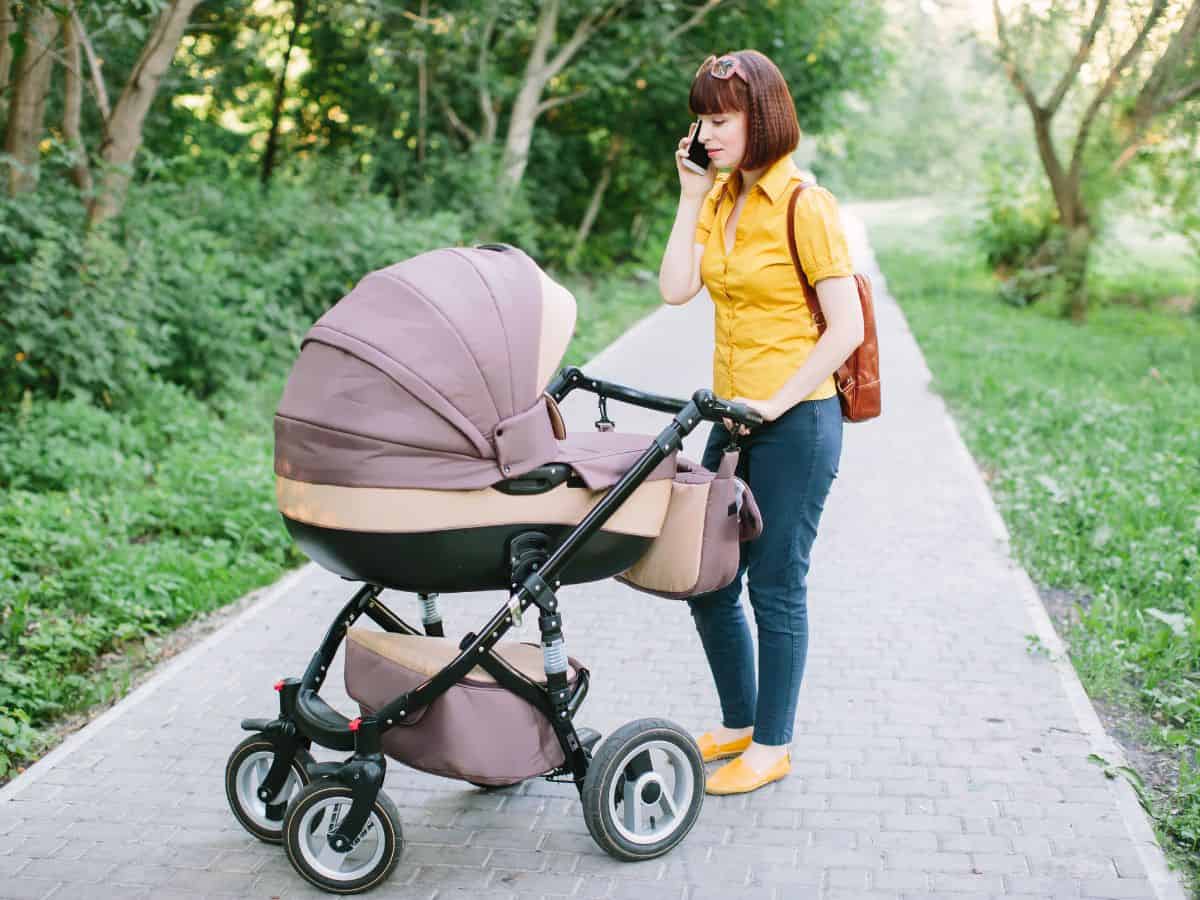 Jump to:
To help you navigate the world of stroller accessories, we've compiled a list of the best ones that moms love and why.
Best stroller accessories
1. Stroller fan
To help keep baby cool in the summer months, this battery-operated stroller fan is a must have!
What we love:
It has 3 different speeds.
Flexible legs to grip stroller.
You can rotate the fan to angle it where you want it.
2. MomCozy universal stroller organizer
This stroller organizer is getting rave reviews for many reasons including the cup holders which can hold an oversized 40oz cup with ease.
These take the place of a diaper bag and let you easily grab what you need.
What we love:
It has 2 insulated cup holders (perfect for a baby bottle and mom's tumbler).
It comes with 2 detachable large capacity mesh bags (great for putting dirty diapers in).
3. Stroller Mosquito Net and Sunshade
Protect your baby from pesky mosquitoes and harmful sun rays with this 2-in-1 stroller cover.
What we love:
UPF50+ sun protection
It has a 2 way zipper so you can easily open it up.
Easy to attach to a stroller.
4. Stroller Rain Cover
If you live in an especially rainy area, this stroller rain cover is another must have!
What we love:
Helps protect baby from rain and snow.
Easy to install with adjustable velcro.
5. Stroller hooks
These stroller hooks are great for holding grocery bags on your stroller when you are shopping with baby.
What we love:
Made with premium vegan leather.
They can hold about 22 pounds.
They are easy to install.
6. JJ Cole Bundle Me Winter Cover
The perfect winter stroller accessory is this JJ Cole Bundle Me Cover. Keep baby warm while you go out and about.
What we love:
Fits most strollers (including jogging strollers).
It's machine washable (a must because diaper blowouts just happen).
It's very soft!
7. Stroller Buggy Board
This add-on attachment is perfect for a second child to ride on while standing not this buggy board.
What we love:
Fold it out of the way when you aren't using it.
Holds up to 66 pounds, so it can be used for a long time.
8. Toy/Pacificer strap
No more favorite toys or pacifiers dropping on the ground with these baby-safe silicone toy straps.
What we love:
Easy to clean and dishwasher safe.
9. Stroller Toy
The last "accessory" is actually a dedicated toy for your stroller. This fun elephant stroller toy is perfect for little ones.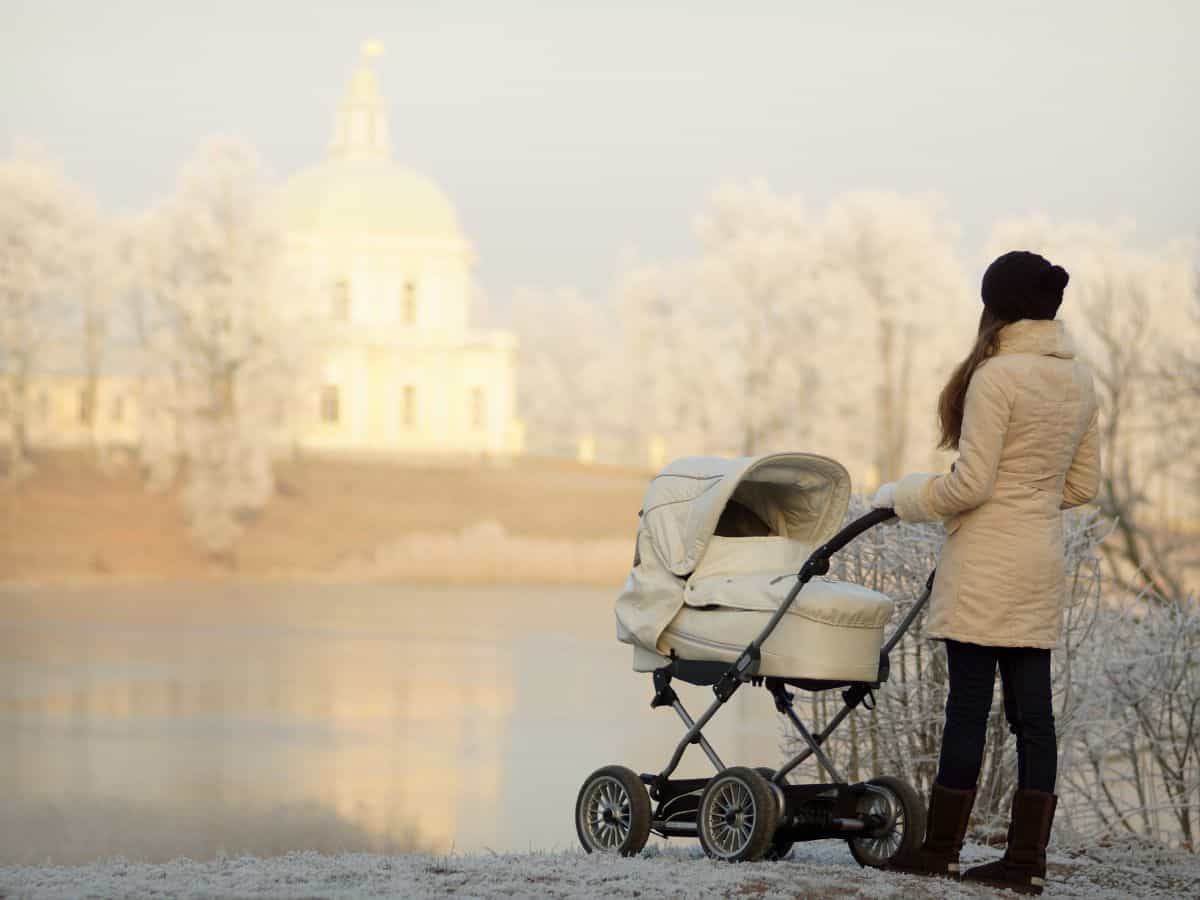 FAQ
What winter accessories do you need for a baby stroller?
Having a winter stroller cover can be great for keeping baby warm. We especially like this JJ Cole Bundle Me winter cover.
What stroller accessories do you need?
This all depends on where you live, but having a mosquito and sun shade is a must. Also, a fan and a stroller toy too!

If you live in a rainy area, a rain cover will help keep baby dry.

If you live in a colder area, a winter stroller cover is another great idea.
Is it OK to put blanket over stroller?
Blankets can cut down the air circulation, which is why we recommend a winter stroller cover if it's really cold instead of a blanket.
Are all stroller accessories universal?
No, not all of them. Make sure the accessories you select will work for your stroller or look for an option that is universal!
You might also enjoy reading: