You only want the best for your baby which is why you need to be using a natural laundry detergent. Here's a look at the best ones and why.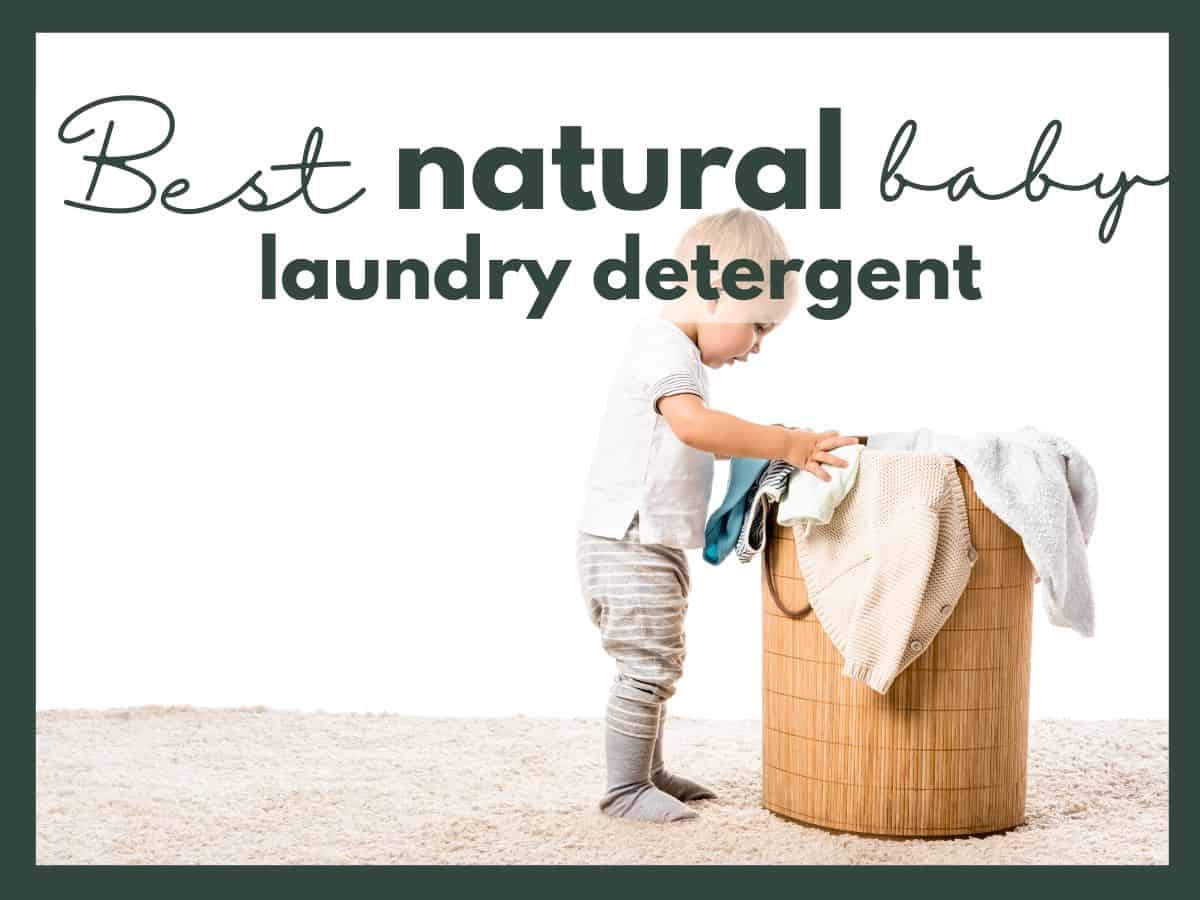 Jump to:
Best laundry detergent
1. Dropps Sensitive Skin & Baby Laundry detergent
Our top choice is Dropps sensitive skin & baby laundry detergent because not only is it safe to use, it's also convenient.
What we love:
EWG rating of A
Fragrance-free
dye-free
paraben-free
The pre-measured pods make it easy to use and no measuring required!
2. Dr. Bronner's Pure Castile liquid laundry detergent
This liquid laundry detergent is organic, plant-based, and is very concentrated so a little goes a long way!
What we love:
EWG rating of A
fragrance-free
no synthetic preservatives
The bottle is made from recycled plastic.
3. Attitude Natural Laundry detergent for Baby
Our third choice is Attitude liquid detergent. It's plant and mineral based, with the the highest EWG rank (one step above A) for a clean formula.
What we love:
Fragrance-free
dye-free
vegan and cruelty-free
4. Dirty Labs Bio Laundry detergent
Our fourth and final pick is Dirty Labs liquid laundry detergent. It's optimized for cold water, non-toxic and highly concentrated!
What we love:
fragrance-free
Top EWG rating (one step above A)
cruelty-free
no sulfates, dyes, or parabens
How to pick the best natural detergent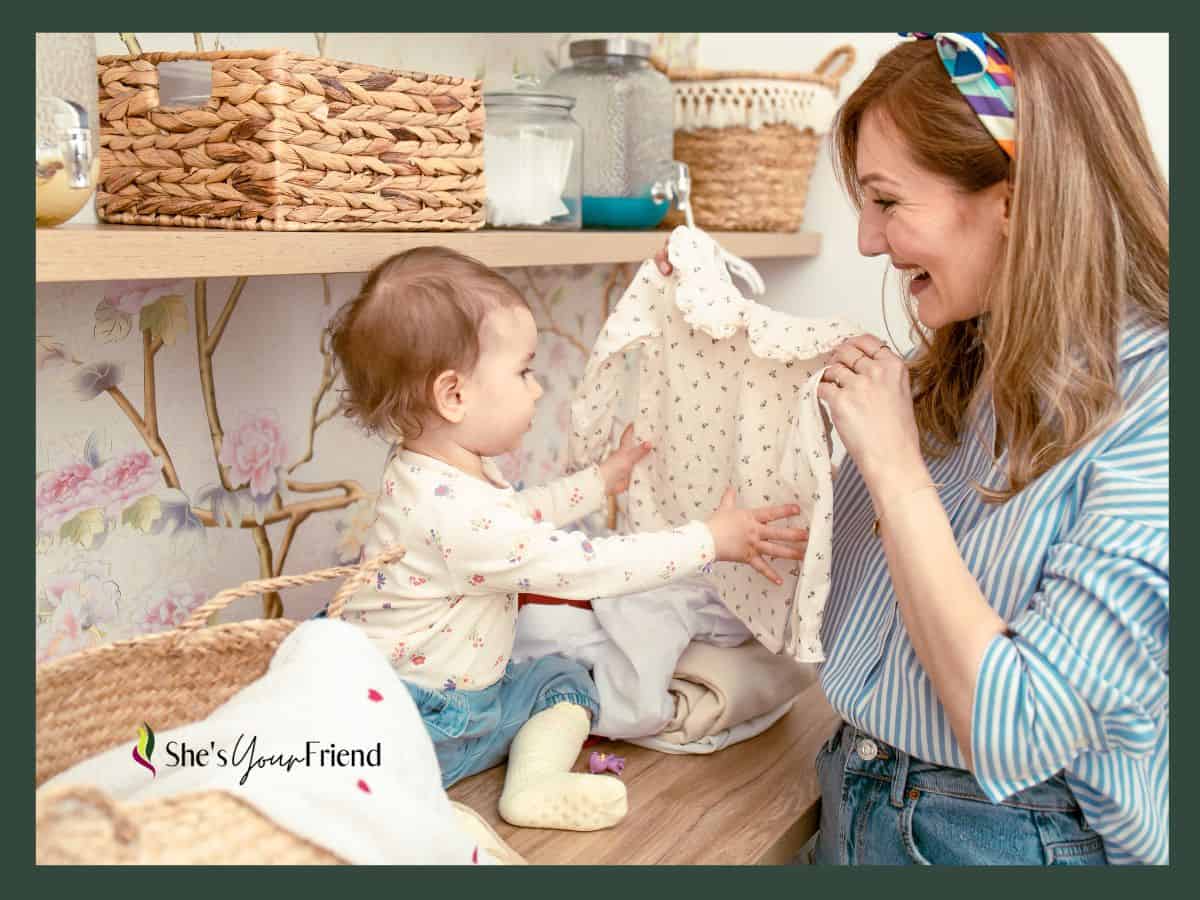 free of dyes-this is great for babies and kids who have sensitive skin.
no synthetic fragrances-a lot of scents that are in laundry detergent can be problematic for a baby sensitive skin. If you want a scented detergent make sure it's from a natural source like essential oils.
pods-pods are the easiest way to do laundry because all you need to do is simply put one in and start the machine.
cold water washing-some pods won't dissolve properly in cold water. Make sure they are able to be used with cold water if you opt for a pod form of detergent.
EWG rating-a group that rates products for how clean and non-toxic they are so you can feel a peace of mind using them around baby.
Best baby detergent FAQ
What is the safest laundry detergent for babies?
The safety laundry detergent is free of dyes and artificial fragrances. Unnecessary additives can lead to rashes especially little ones with sensitive skin.
Does baby detergent really matter?
While you can use regular detergent on baby clothes, it's better to use a gentle formula.

These gentle formula are better for everyone not just baby, so you could even make the switch yourself and notice better skin health.
Is it better to get an unscented detergent for my baby?
Yes and no. Yes in that the fewer the ingredients, is usually better for sensitive skin.

If however you use a detergent that gets it scent naturally from essential oils, you might not have as much trouble with sensitivity.
What detergents should babies avoid?
Avoid fabric softeners. While they can make clothes smell great, they add more unneeded scents and chemicals that can irritate baby's sensitive skin.
Should I wash baby clothes in warm or cold water?
We always used cold water under a gentle cycle because it seemed to get out stains while not shrinking baby's clothes.
Is Tide free and gentle safe to use for baby laundry?
The EWG gives it a B rating, which is good but there are much safer alternatives like Dropps unscented pods.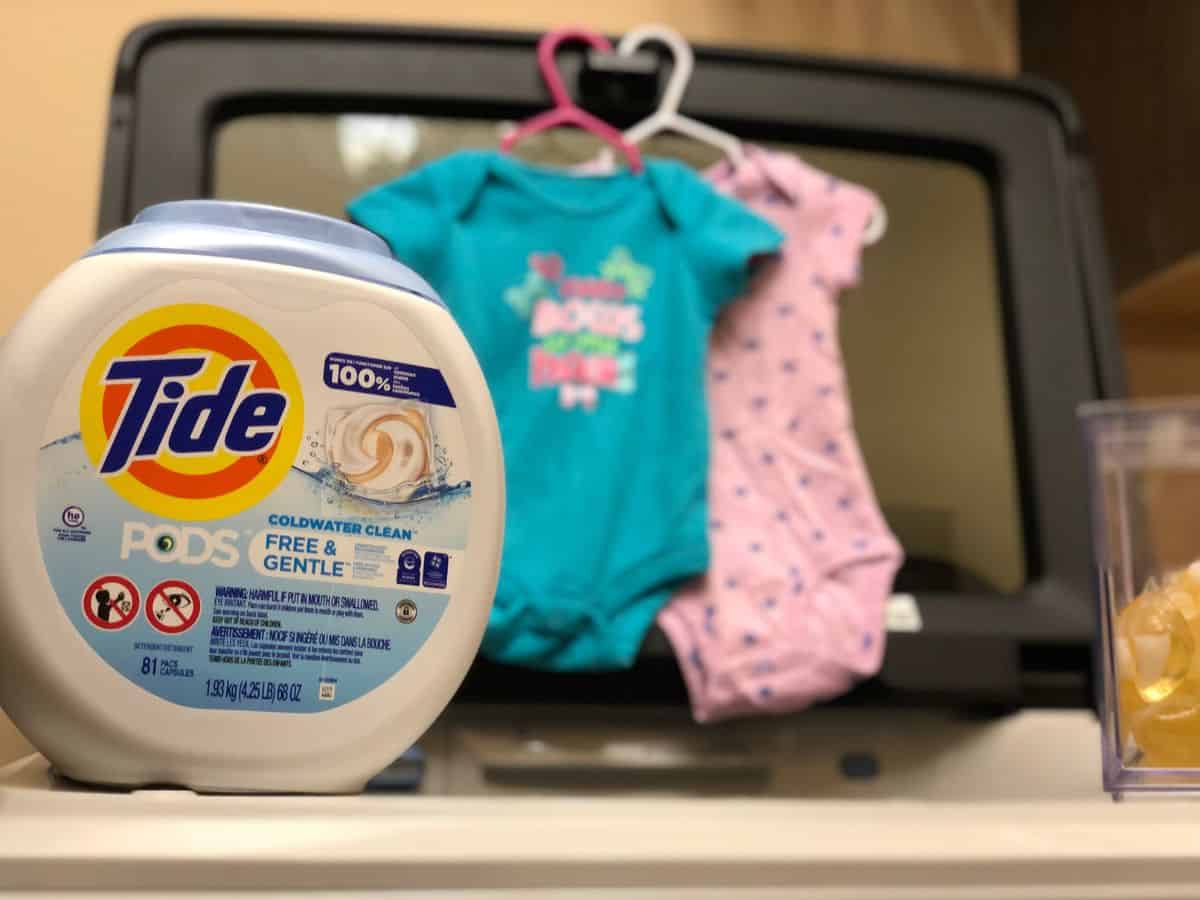 More baby articles you might enjoy: