Breastfeeding your baby is top priority but there will be times when you need to use bottles.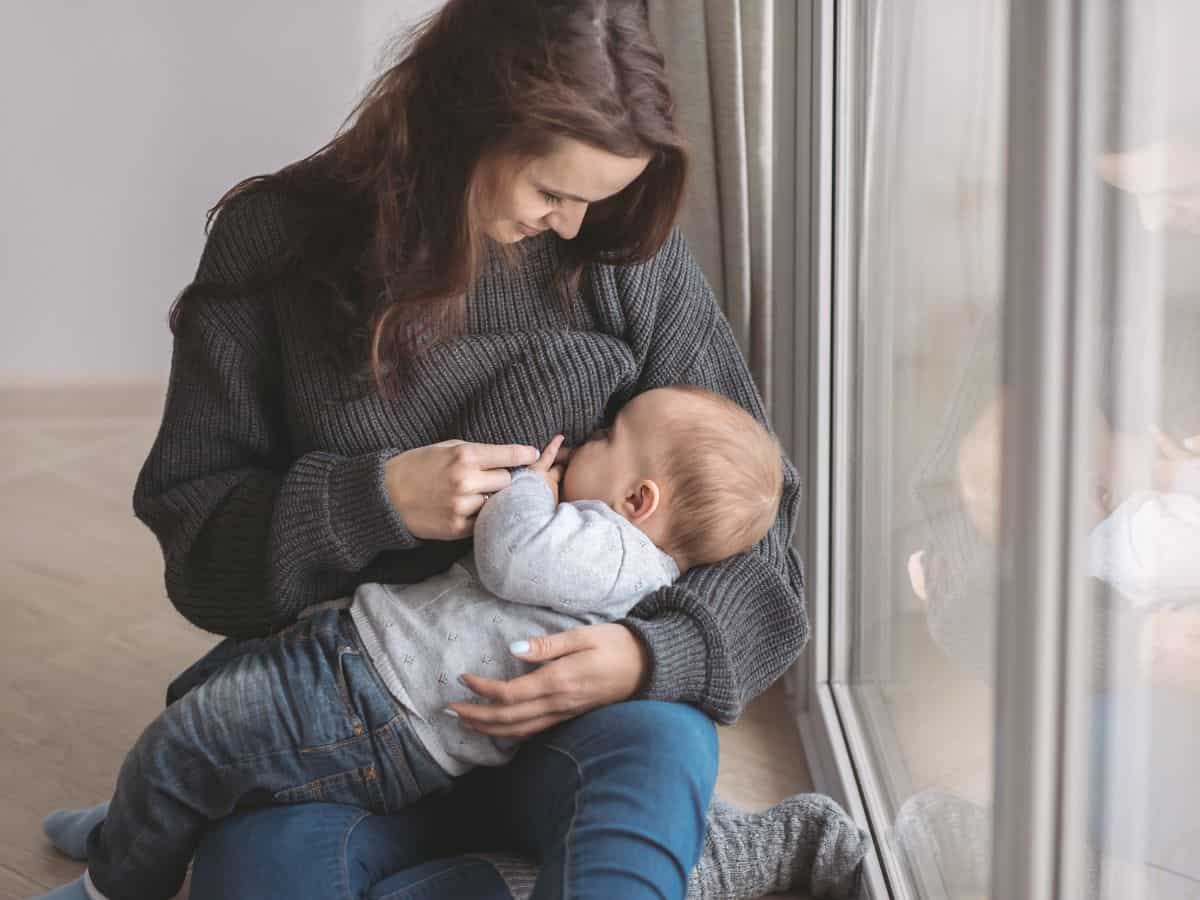 But what if using a bottle causes your baby to reject the breast? Nipple confusion can be a real concern for breastfeeding moms, but this guide will help you choose the right bottle that won't cause issues.
Top 3 bottles for Breastfed Baby
1. Nanobebe Flexy Silicone bottles
Our top choice are these flexible silicone bottles from Nanobebe. They have a natural feel that resembles a breast so baby will feel more comfortable drinking from them.
What we love:
The nipples on this bottle are designed to mimic a breastfeeding latch so your baby won't get nipple confusion.
The bottles have vents to help prevent gas and colic.
They have 2 sizes (5oz and 9oz).
Stable base that won't tip over.
2. Comotomo baby bottles
Our next favorite option for your breastfed baby are these flexible bottles from Comotomo.
What we love:
The nipples on these bottles have vents to help prevent baby from getting gassy.
They have 2 sizes (5 oz and 8 oz).
What we don't like:
The base is more narrow so they can tip over if you don't have it set down flat.
3. Tommee Tippee Closer to Nature Bottles
Our third choice is Tommee Tippee closer to nature bottles. Like the other two, they have the soft flexible silicone base.
What we like:
Like the other two, these bottles are designed with vents to help prevent baby from getting gassy.
They offer 2 sizes (5oz and 9oz).
Designed to prevent leaks even on the go.
They are stain and odor resistant.
Why do some breastfed babies refuse bottles?
A lot of times there is nipple confusion from mom to a bottle and this is the major reason baby will refuse a bottle.
To avoid this, find a bottle that mimics the same latch you would get from breastfeeding.
FAQ
What type of bottle is best for breastfed babies?
You want a bottle that resembles the shape and feel of a breast and has a slow flow nipple. This is why we like the Nanobebe bottles because they check all of these boxes.
Can you store breastmilk in bottles with nipples?
No, it's better to store breastmilk in an air tight container. As you need it, you can put it into a bottle.
How many bottles should you have for a baby?
If you are mostly breastfeeding, then you will only need about 3 or 4 bottles to start.
More baby gear: