From casual everyday dresses, to more elegant maternity dresses for photos, these are the best.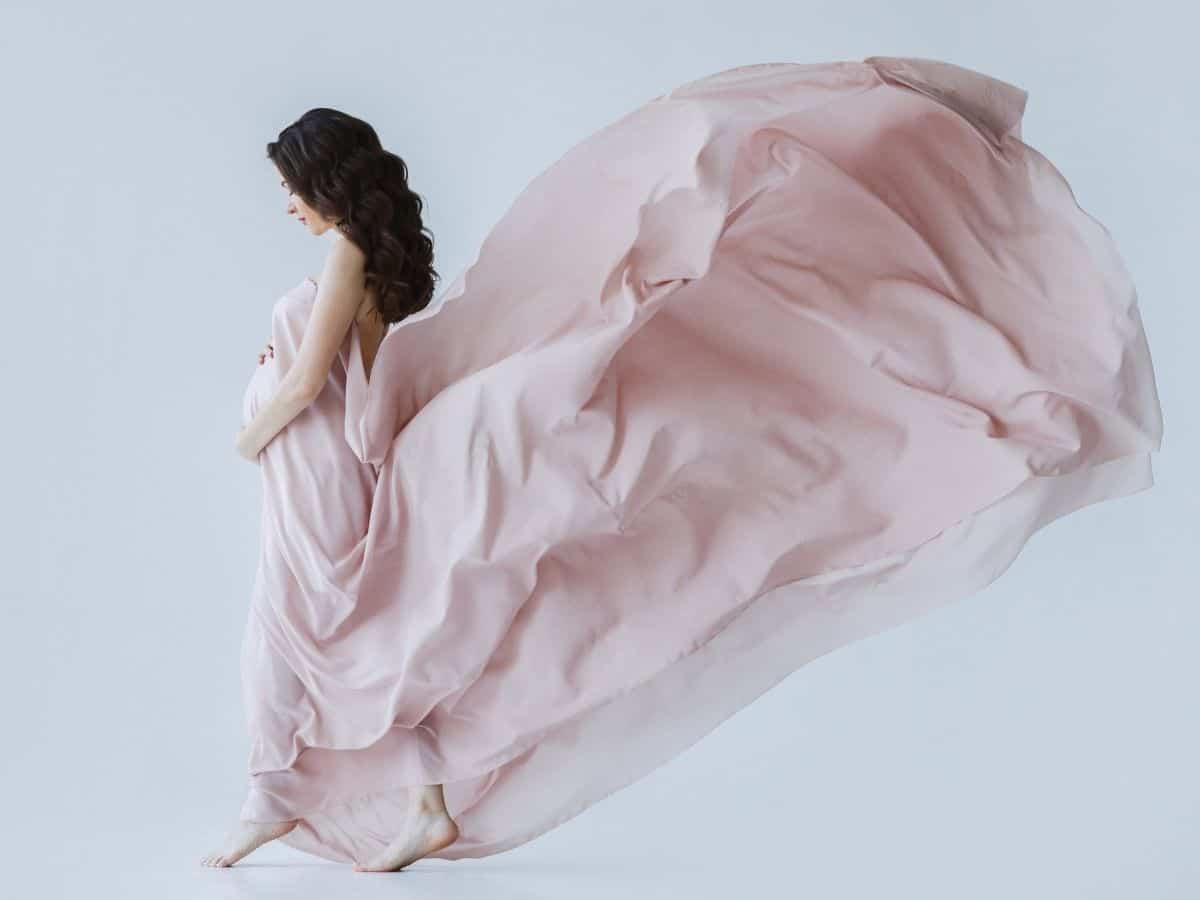 Jump to:
Gorgeous maternity dresses
1.Mother Bee Maternity hi-lo dress
This maternity dress comes in a bunch of different colors, and is also available in shorts sleeve and long sleeve.
What's really great though, this fabric is beyond soft!
2. Musidora Floral Bodycon Maternity Dress
If you have a wedding coming up, and need something a bit more elegant, this maternity dress is perfect!
Another plus, it's very light-weight.
3. Grecerelle Maxi Dress (with pockets)
Probably the perfect maternity dress for summertime is this maxi dress with pockets. Maxi dresses are perfect for pregnancy because they are flown and lightweight.
Of course when it has pockets, that's just another added bonus!
4. Kim S Sleeveless Bodycon Dress
If you like the bodycon style dresses with ruched sides, this sleeveless maternity dress is another favorite!
5. Quinee Short Sleeve maternity/nursing dress
This everyday dress is perfect through your pregnancy and even into postpartum and nursing.
6. Clara Gown with Bishop Sleeves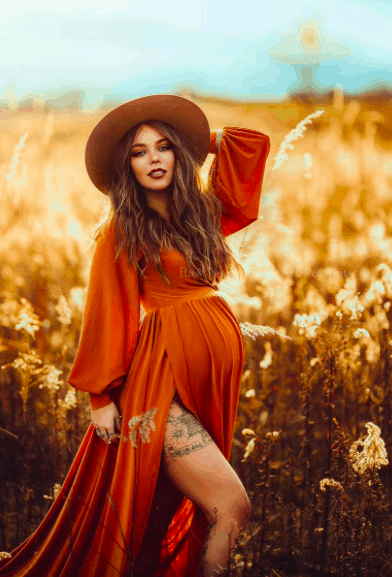 This silk maternity dress will be the talk of the town. Perfect for your maternity photo shoot, baby shower, or when you have an elegant event to go do.
7. Casual Maternity Summer Dress (with pockets)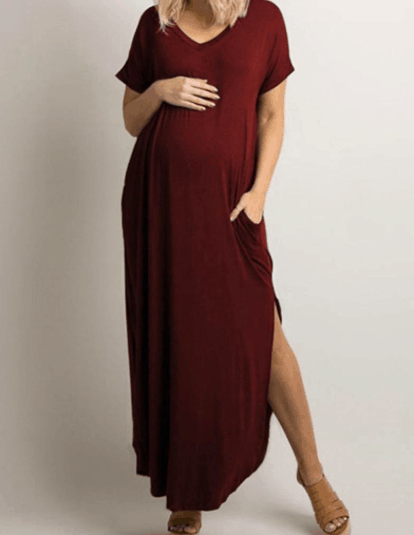 Another casual maternity dress you could easily wear throughout pregnancy and into your postpartum months. It also has pockets, so basically you can't go wrong!
Maternity Fashion FAQ
Where to buy maternity dresses?
There are so many places to shop for maternity dresses including Amazon, Old Navy, Etsy, Motherhood Maternity, and Target.
How much maternity clothes do I need?
You don't need to buy a bunch, but it does help to have some staples like maternity leggings and jeans. During my pregnancies, I have about 3 dresses, and 6 tops. Then, I had about 3 leggings and 3 jeans.
How maternity clothes work?
They are made to be more flattering for growing bumps. Usually this means they have extra material in areas where your bump will eventually grow and fill out.

Maternity pants have elastic panels that also help so that you can wear them as baby grows.
How can I look trendy during pregnancy?
Wear clothes made to flatter your bump. We like dresses especially because they offer lots of versatility.
More maternity must haves