Leggings are an essential clothing staple, but where do you find the best maternity leggings?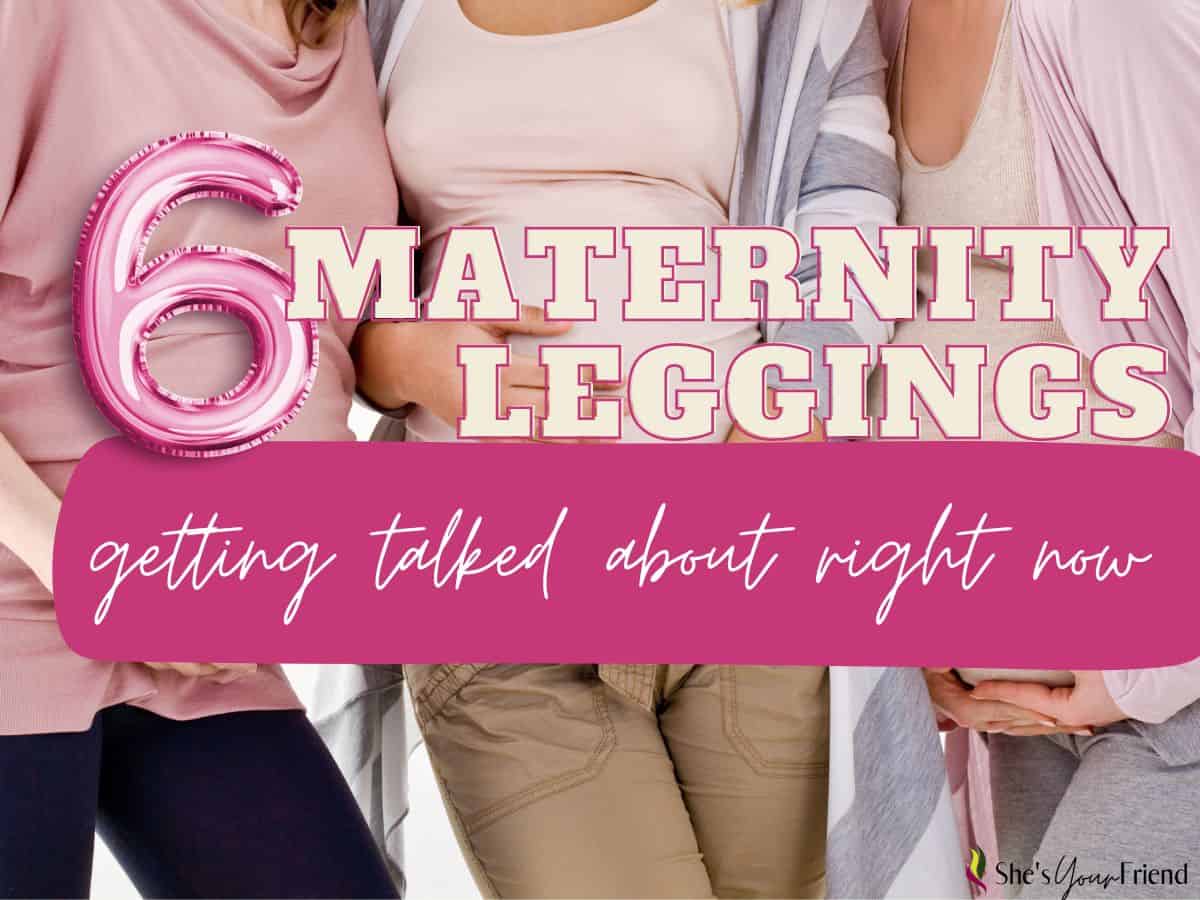 Jump to:
Well, we've taken the guesswork out of it! After searching numerous retailers and all they have to offer, we've narrowed the search down to the top 5 maternity leggings.
Most comfortable maternity leggings
Make sure you grab a few, because these will be great for the rest of your pregnancy and also postpartum!
1. Motherhood Maternity Women's Essential Stretch Full Length Secret Fit Leggings

With over 4000 five-star reviews on Amazon, these amazing leggings are our top pick! They come in 3 different colors (black, charcoal, and navy) and are a must for your pregnancy wardrobe.
2. Maternity Full Panel Elevate Powersoft Side Pocket 7/8 length leggings

The next pair on our favorites list are from Old Navy. These 7/8 length leggings are a sporty option or for the summer months.
3. Motherhood Maternity Capri Secret Fit Leggings

Just like the Motherhood Maternity full length leggings, these capri maternity leggings are another MUST especially if you have a summer pregnancy. I lived in these from June to August.
Sporty Maternity Leggings
4. Bubblelime Activewear Maternity Leggings

How cute are these maroon leggings?! They offer a pocket for your phone, and offer 360 degree support for your belly and back.
5. Adidas Maternity Leggings
Another popular option are these Adidas leggings! Perfect for the sporty mom on the go.
Stylish Maternity Leggings
6. Foucome Maternity Faux Leather Leggings

Just because you are pregnant doesn't mean you have to sacrifice on style. These faux leather leggings are gorgeous and perfect for date night!
You might also enjoy reading: