Buying gifts for 2 year olds can be tricky. They are starting to voice their opinions more, and will honestly tell you if they like something or not.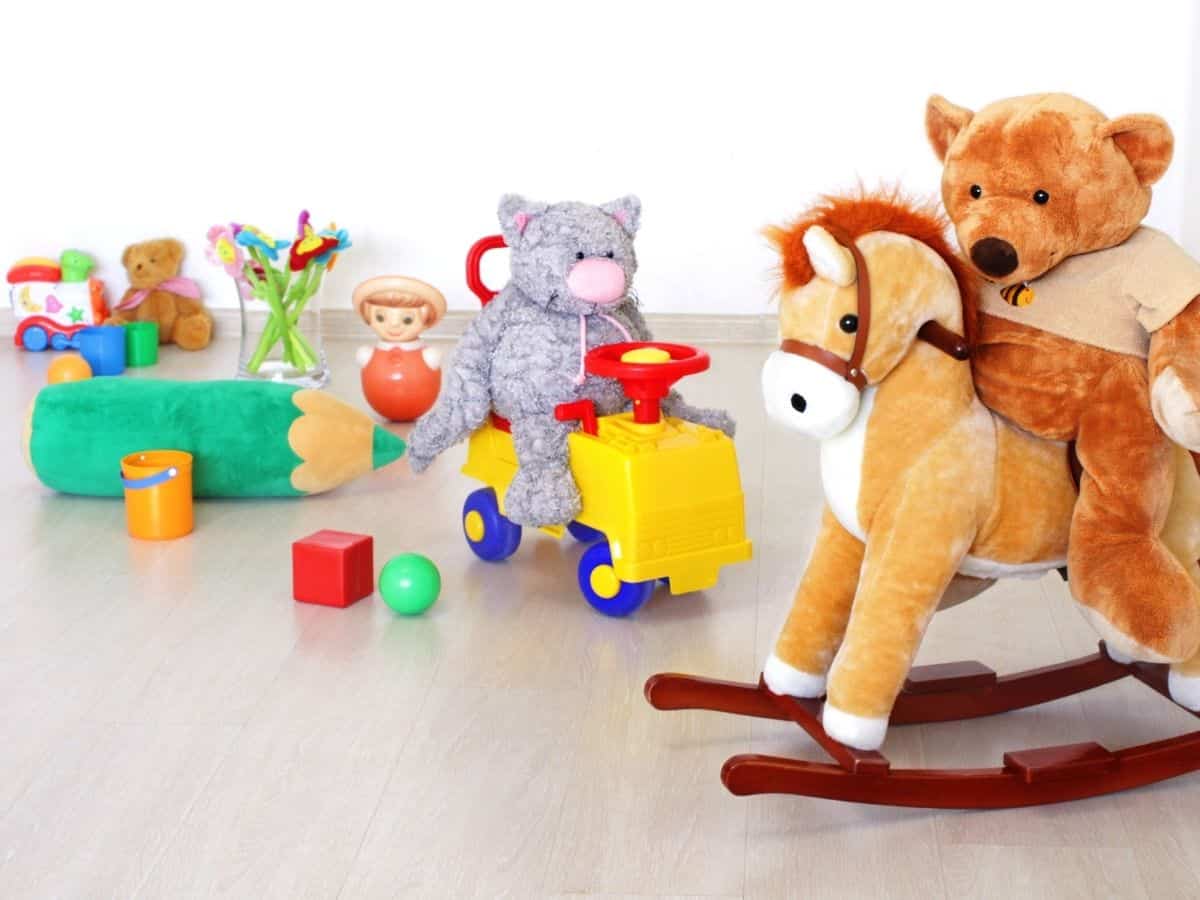 Jump to:
This is a great time to introduce your independent little one to some educational toys that help expand their vocabulary, and imagination.
It's also a great time to ask them what they like. A lot of two year olds will be able to vocalize certain characters or toys they like, so listen!
Popular Toys and Gifts for 2 Year olds
1.Melissa & Doug Learn to Play Piano
This colorful piano is great for little learners who love music. It's great for 2 year olds because they love making their own sounds, noises and of course music.
2.Top Bright Toddler Tools Truck Set
This truck has a workbench that folds down which lets kids get to screw, hammer, and tighten things together. This is great for hand eye coordination, and it also helps show them how tools work.
3.LeapFrog Scoop and Learn Ice Cream Cart
What kid doesn't love ice cream, and with their very own ice cream cart, they can make their very own pretend ice cream cones. 2 year olds love pretending and make believe which is why this is such a perfect gift for them.
4.VTech Care for me Learning Carrier
Let your child get to take responsibility of the pretend pet dog. This pet carrier plays lots of songs and it also comes with a bottle, comb, ball, and food. This lets your child get to pretend and take the lead on how they play with their puppy.
5.Melissa & Doug Deluxe Pounding Bench
Your child will have endless fun pounding away with this hammer and bench. Although a bit noise, this toy helps improve hand-eye coordination.
6.A Favorite Stuffed Animal or Teddy Bear
Does your child have a favorite animal? It so, get them a stuffed animal for them to snuggle with. It's a simple gift, but definitely one they will love!
7.Radio Flyer Tricycle
A tricycle is another great option that your kids will love. It also helps keep them active and building muscles.
8.Imagine Ink Coloring Books
Does your little one love to color? Mine too! With these coloring books they can color to their hearts content and the ink only shows up on the coloring book. No more messes!!
Related: 5 Best coloring books for toddlers
9.Toddler Fishing Game
This is another great pretend game that lets your little ones go fishing. Perfect for the little fisher in your life.
10.Leapfrog Pretend Oven
Let your little one bake up some goodies in this pretend oven. It also helps teach kids about numbers and counting.
11.Princess Dress Up Shoes and Accessories
Does your little girl love to play dress up? If so, these princess shoes and accessories are the perfect gift.
When in doubt though, just ask. Two year olds have a good idea of what they like, who their favorite character or movie is. It can give you some other great inspiration for what to buy for them.
2 year old Gifts FAQ
What can you give a 2 year old as a gift?
2 year olds love dressing up, pretend play toys, and coloring. Other ideas include a tricycle, teddy bear, or even a fun kid-sized piano.
What do toddlers need most?
Toys are great because toddlers need to play. Preferably as long as they aren't too noisy (for the parent's sanity). Clothes are another great thing, but don't expect too much excitement from a 2 year old.
What do toddlers like as gifts?
Speaking from experience, my kids always got excited by stuffed animals and toys with Minnie mouse and Mickey mouse.
I hope this helps making shopping a little easier for you! Please remember to share this to your favorite gift board on Pinterest. Thanks!!
You might also enjoy reading: