As your baby gets older, he or she will move into the era of baby food! Will there be messes?
You bet, but with this complete guide to introducing baby food, you will be one step ahead of everyone else.
Jump to:
When to start feeding baby food?
While a lot of pediatricians (mine included) recommend waiting until at least 4-6 months old before you start introducing baby food, there are a few cues to look for to know they are ready.
They look interested when you eat in front of them
They are able to sit up with some assistance.
How to start baby on solids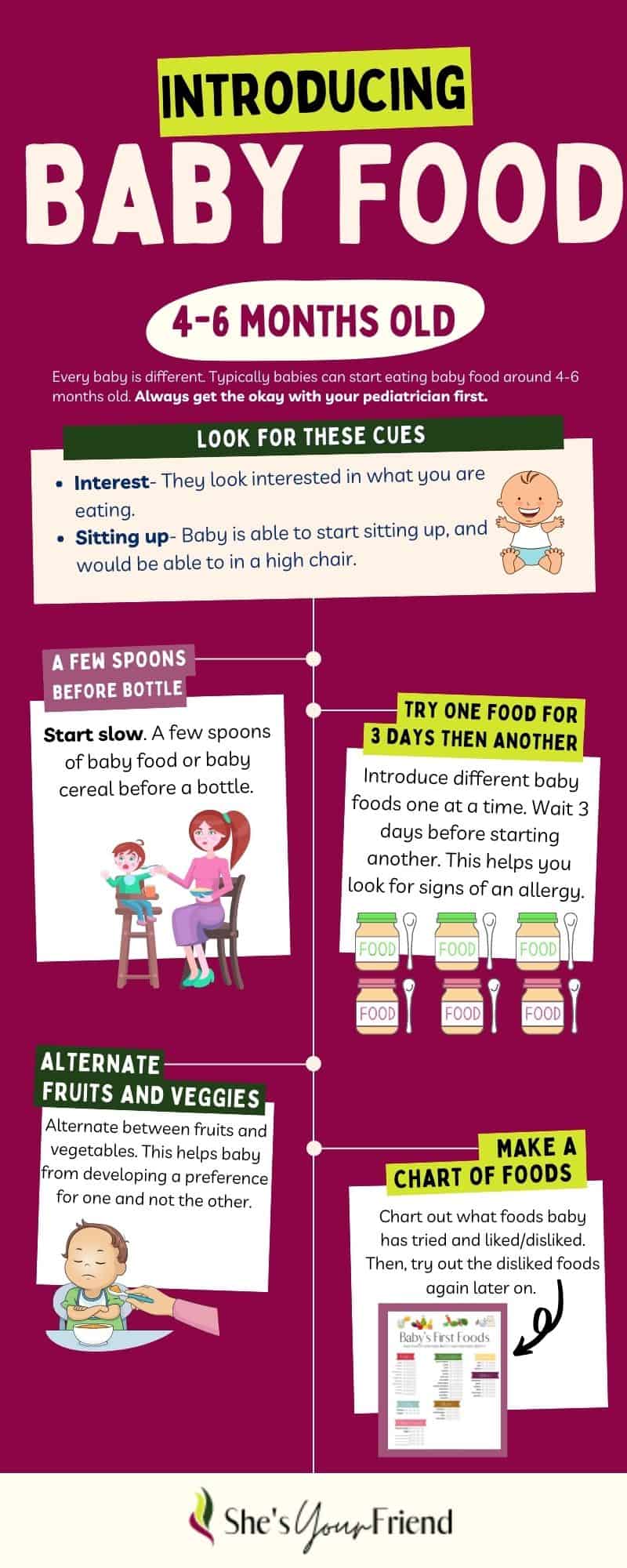 According to the Mayo Clinic, you should wait 3 to 5 days between every new food baby starts to check for signs of an allergy.
Start with baby cereal. Some babies like it, and others won't, but this is usually the first thing most parents start off with. 1 Tbsp baby cereal mixed with 4 Tbsp formula or breastmilk.
Next, try a simple fruit or vegetable puree. It's always a good idea to alternate between a new fruit and then a new vegetable so that your baby is getting a variety of different flavors and textures.
At 8-10 months old, you can start adding in soft chopped fruits, vegetables, cheese, and meats.
Baby's First Foods Chart
To help keep track of what foods baby liked and foods baby didn't, our graphic design experts created this fun printable just for you.
Download your free copy of our baby's first foods chart
Baby Feeding Essentials
There are a few necessities you will need when it comes to introducing baby food to your little one's diet.
Other helpful tips for feeding baby solids
When it comes to introducing baby food, it is important to know your food. In particular, know which food stains, which food causes constipation, and which food makes baby go #2.
Which food stain?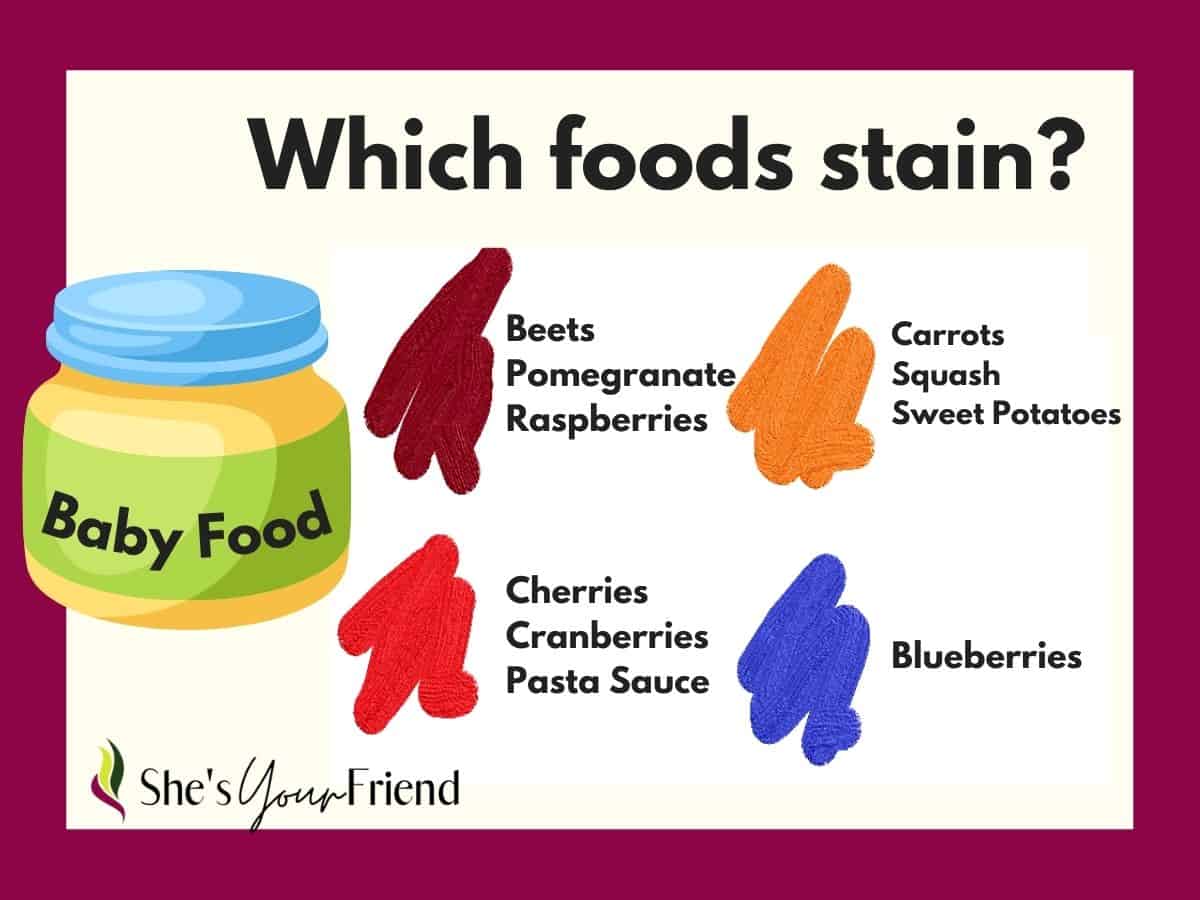 The list is rather long, which is why bibs will be a clothing saver for sure!
The worst culprit of stains are any food groups that are red and orange (beets, pomegranates, raspberries, pasta sauce, cranberries, sweet potatoes, carrots, and squash) and also blueberries.
Now, it's not to say that you shouldn't avoid introducing these baby foods, but just try to get it washed off right away!
Which baby food can cause constipation?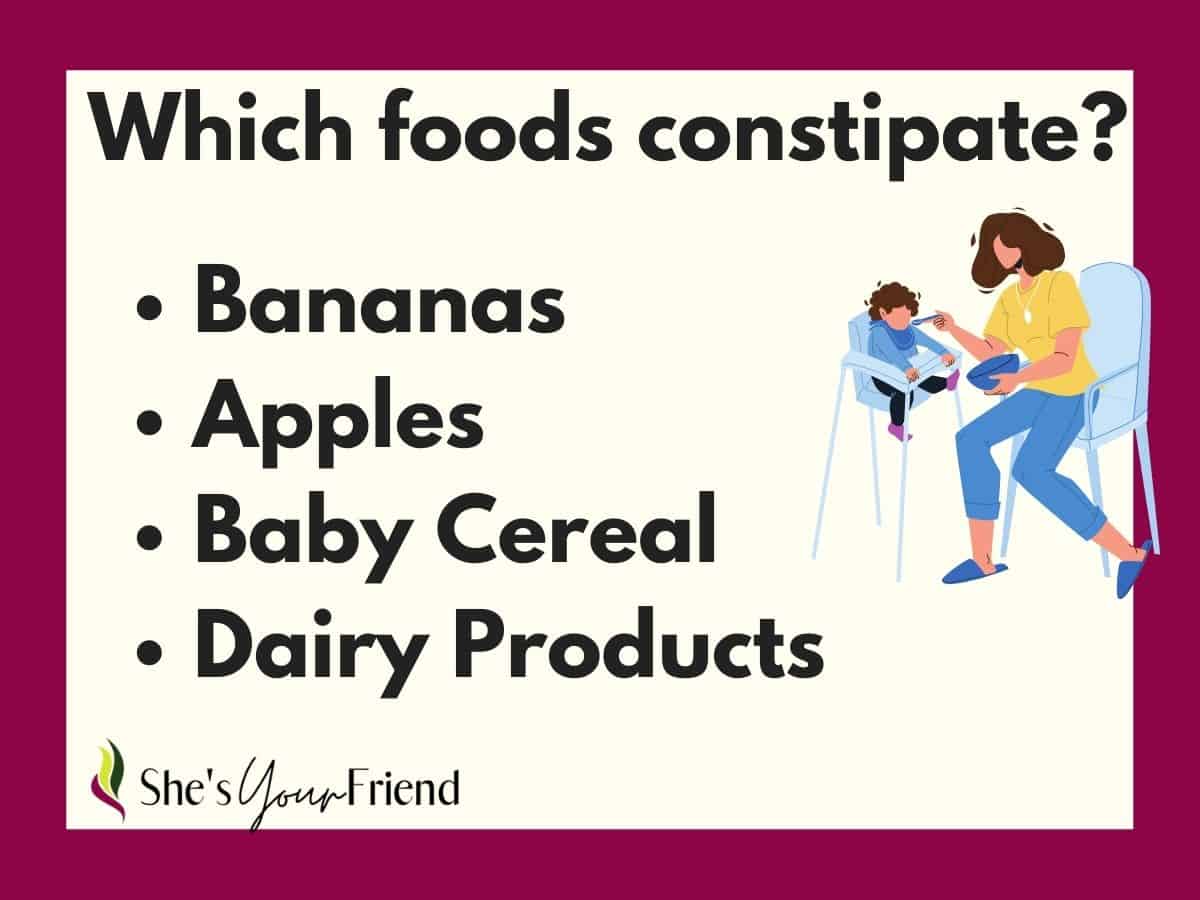 These are the worst offenders of constipation: bananas, baby cereal, apples, and anything dairy.
Which foods help baby go number two?
Having a constipated baby is no fun, but these foods can help alleviate the constipation: prunes, green vegetables, prune juice, and apple juice.
What you can do to prevent constipation is that if you are feeding baby bananas (or another food that causes constipation), give him/her some apple/prune juice (1 mL juice + 2 mL water).
This helps proactively prevent constipation from occurring when you are introducing solids to your baby's diet.
Conclusion
It's a lot of information to absorb at once.
If you take anything away, it should be that you should look for cues before you start introducing baby food.
Start slow with simple fruits and vegetables, and make sure you have the necessary items to start feeding baby food to your little one.
More baby articles: