Is your little one starting lots of new foods, and you are now wondering when they can have yogurt?
Yogurt is safe to start introducing around 6 months. When in doubt, check with your pediatrician first.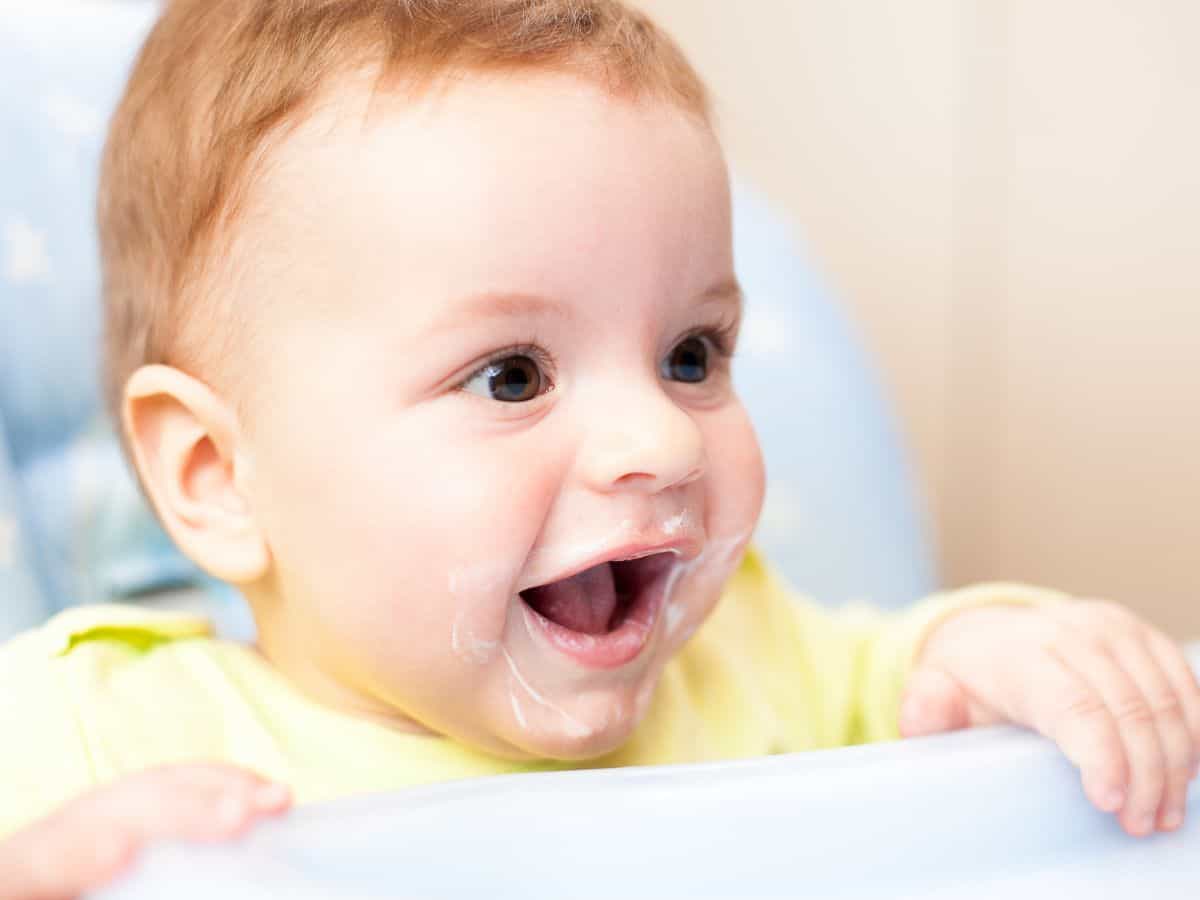 Jump to:
What is the best yogurt for babies?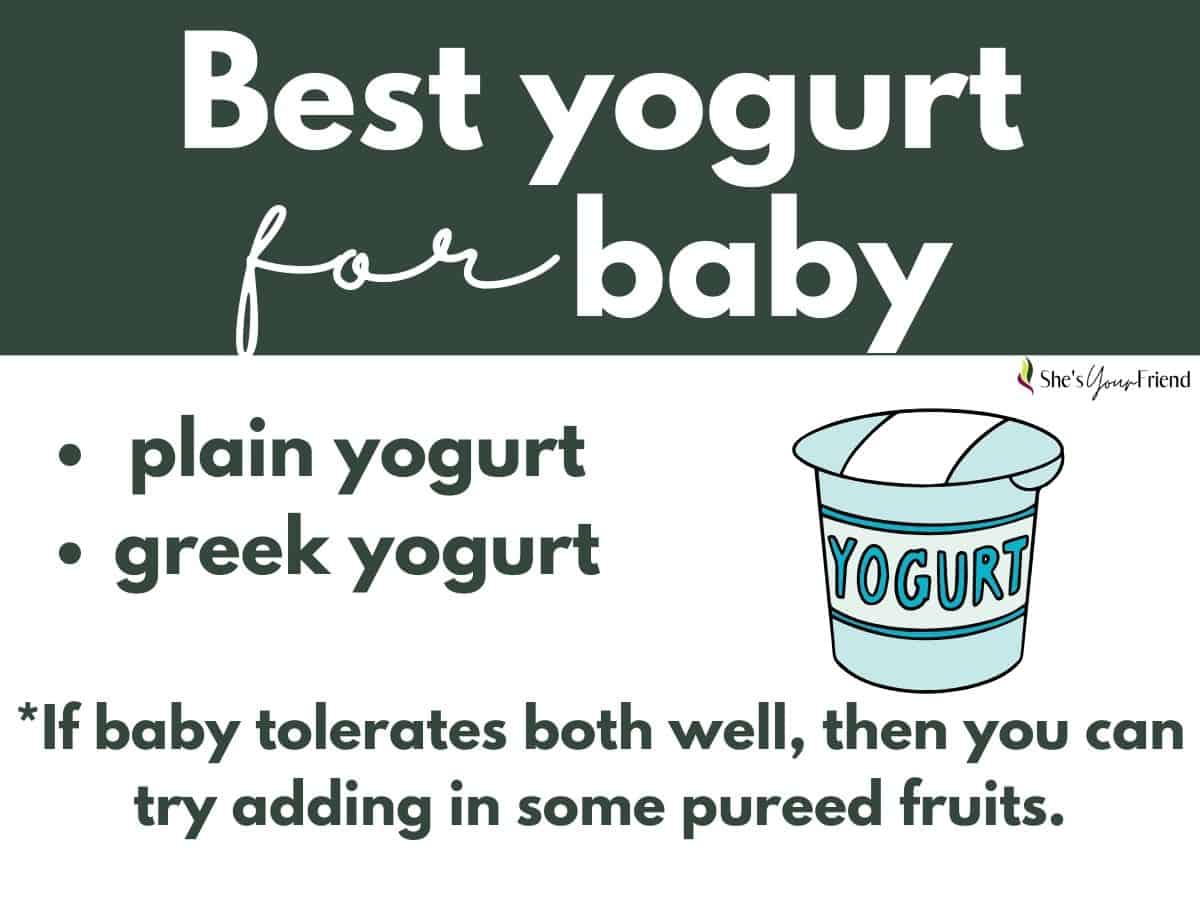 The best option is to find an unsweetened plain yogurt to start with. Greek or regular are both good options.
Then, mix in different pureed fruits to give it some flavor.
Is yogurt healthy?
Absolutely! According to Harvard Medical, it has lots of protein, calcium, magnesium, vitamin B12, as well as probiotics. All great things for baby!
Why can babies have yogurt but not milk?
The question you might be wondering...why yogurt and not milk at 6 months old? Yogurt is easier to digest than cow milk.
Once your pediatrician has given you the all clear and baby is 1 year old, you can start to transition from breastmilk/formula to cow milk. You can read a guide on how to introduce cow milk here.
What you should know
Dairy products like yogurt can make baby constipated, so it's important to start with just a small amount at a time.
Keep an eye out for any sign of an allergic reaction (like hives), or sensitivity (like spitting up or diarrhea).
FAQ
What kind of yogurt can I give my baby?
Start with an unsweetened regular or greek yogurt. If baby tolerates it well, then you can add in pureed fruits for more flavor.
When can babies have greek yogurt?
6 months is the standard for introducing any yogurt to baby, including greek yogurt.
Is there a difference between baby yogurt and regular yogurt?
No, baby yogurt is just packaged to attract parents. You can use regular yogurt, just make sure it is pasteurized!
Can I let my 4 month old taste yogurt?
No, most pediatricians agree that you should wait until baby is at least 6 months old before introducing yogurt. When in doubt, make sure to check with your pediatrician.
How do I know if my baby is allergic to yogurt?
The most common symptom of a food allergy would be itching or hives. If baby's lips start to swell, head to the ER right away in case it's an anaphylactic reaction.
More baby articles: