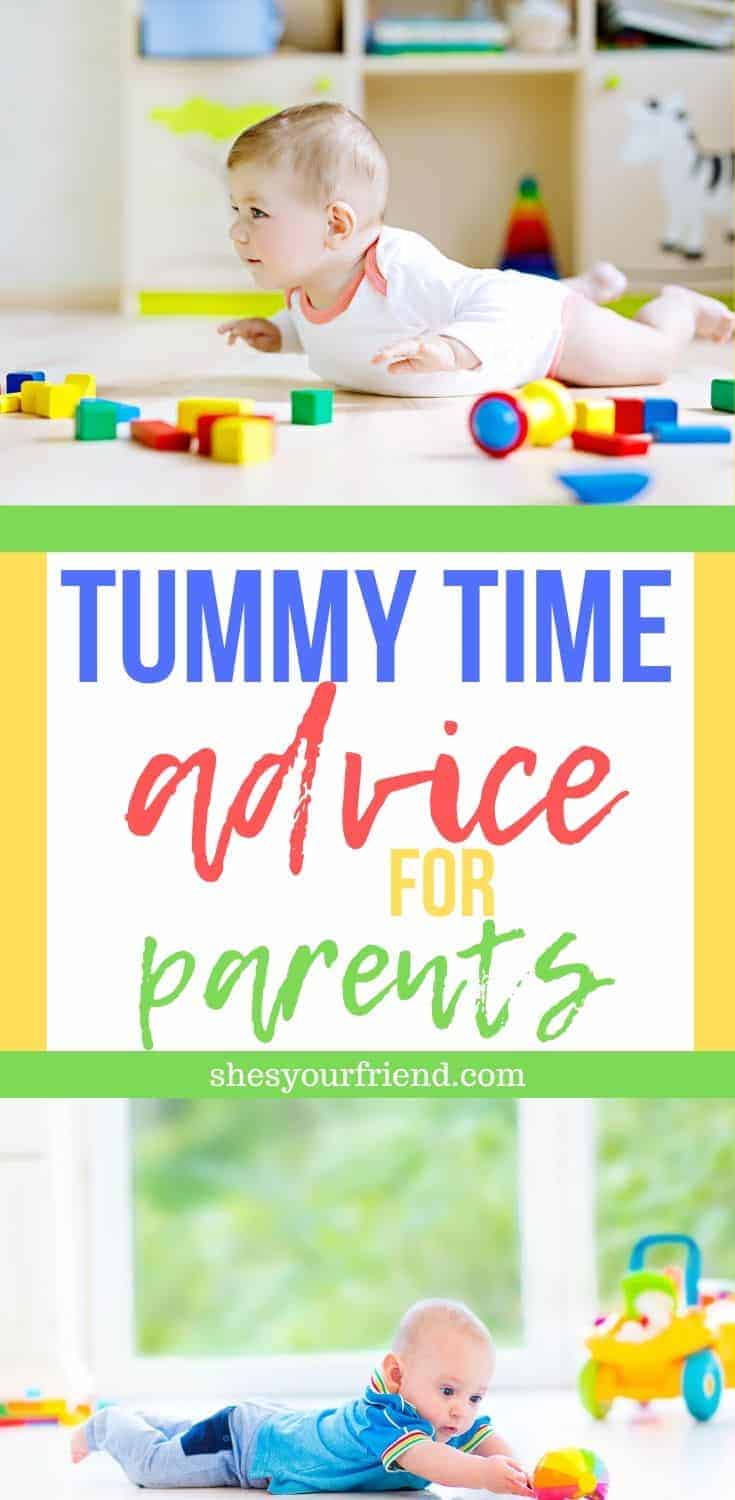 Tummy time is a crucial first step that all parents should be doing with their baby, even from the time they bring baby home. You might be wondering how to do it, which is why I created this guide that will walk you through why it's so important, and then how to start!
First I want to disclose, this article contains affiliate links for products that worked for us. If you would like to purchase something, I would receive a commission. For more information, you can see my disclosure page.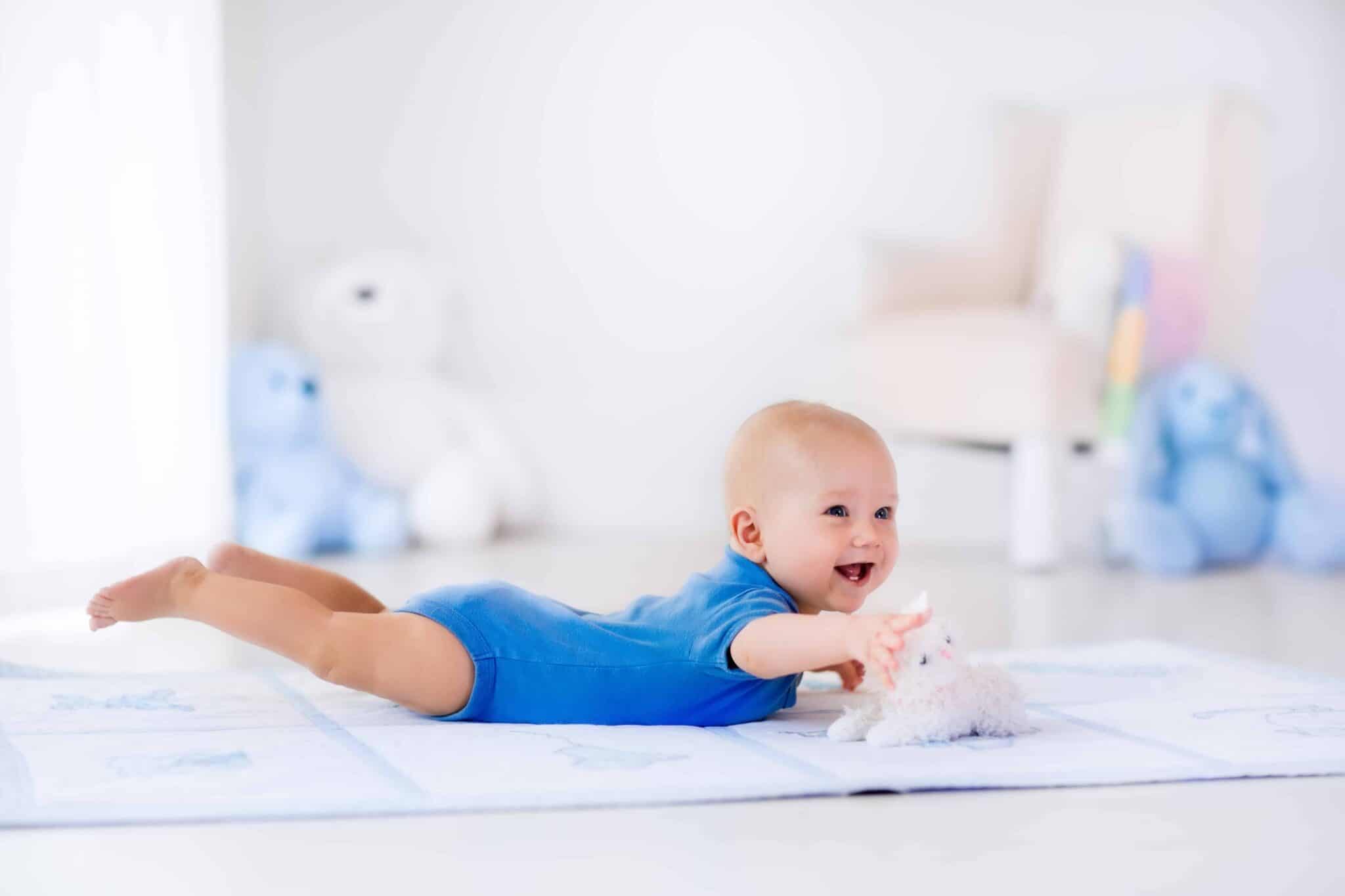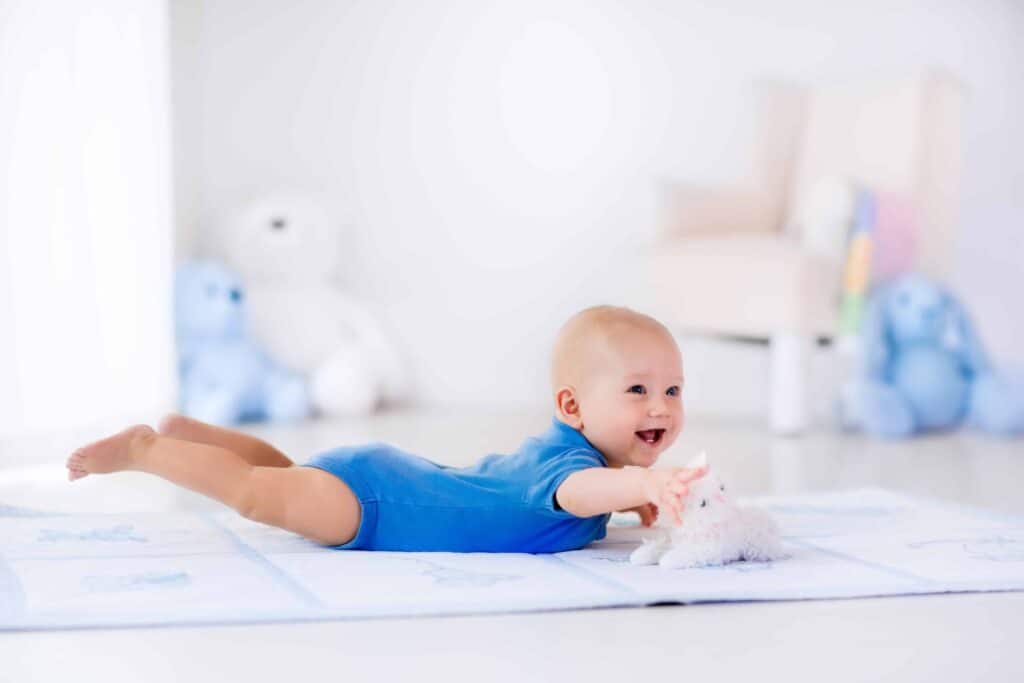 Why is Tummy Time so Important?
One of the biggest questions parents have about tummy time is: why it is so important anyway? Well, it is actually extremely crucial for your baby!
Tummy time helps build up neck muscles which allow baby to lift their head, turn their head, and eventually control their head from falling back. It also helps get them prepared for being able to roll onto their back, and also crawling.
According to the Mayo Clinic, tummy time is also important for preventing flat spots on your baby's head.
If that's not reason enough, tummy time can also help baby work out those gas bubbles. My babies would scream and scream because of gas, but tummy time and gripe water helped eliminate our gas troubles.
Tummy Time for Newborns
As I said, tummy time for infants should really begin as soon as you come home from the hospital. Now, I'm not suggesting you flop your little newborn down on their tummy, but there is a gentler approach.
When you are holding baby, make time to sit back in a chair or a bed and let baby lay on your tummy while he/she is also laying on their tummy. Not only is this a great way to bond with baby, it also helps get them used to being on their tummy.
Extra hint: have a burp cloth at the ready, because baby might have a few spit-ups here and there!
Tummy Time for Older Babies
After you have been successfully practicing the gentle tummy time with baby, you can move on to a more "advanced" version. Lay one of the softest blankets you have on the floor and set your baby on the blanket for some tummy time. Make sure to scatter some fun little toys/rattles around.
Now in the beginning, your baby might not be real interested in it. The important thing is to make it fun and start out slow.
Try letting your baby lay on their tummy for just five minutes. Than as he/she gets more used to it, increase the time. Before you know it, baby will have mastered tummy time and begin to start rolling! YAY!
Extra hint: lay on the floor next to your baby. This will help keep them calm as they start, but also makes it another great way to bond with baby!
Also, in the beginning few months, always remember to have a burp cloth or towl at the ready for any possible spit-ups.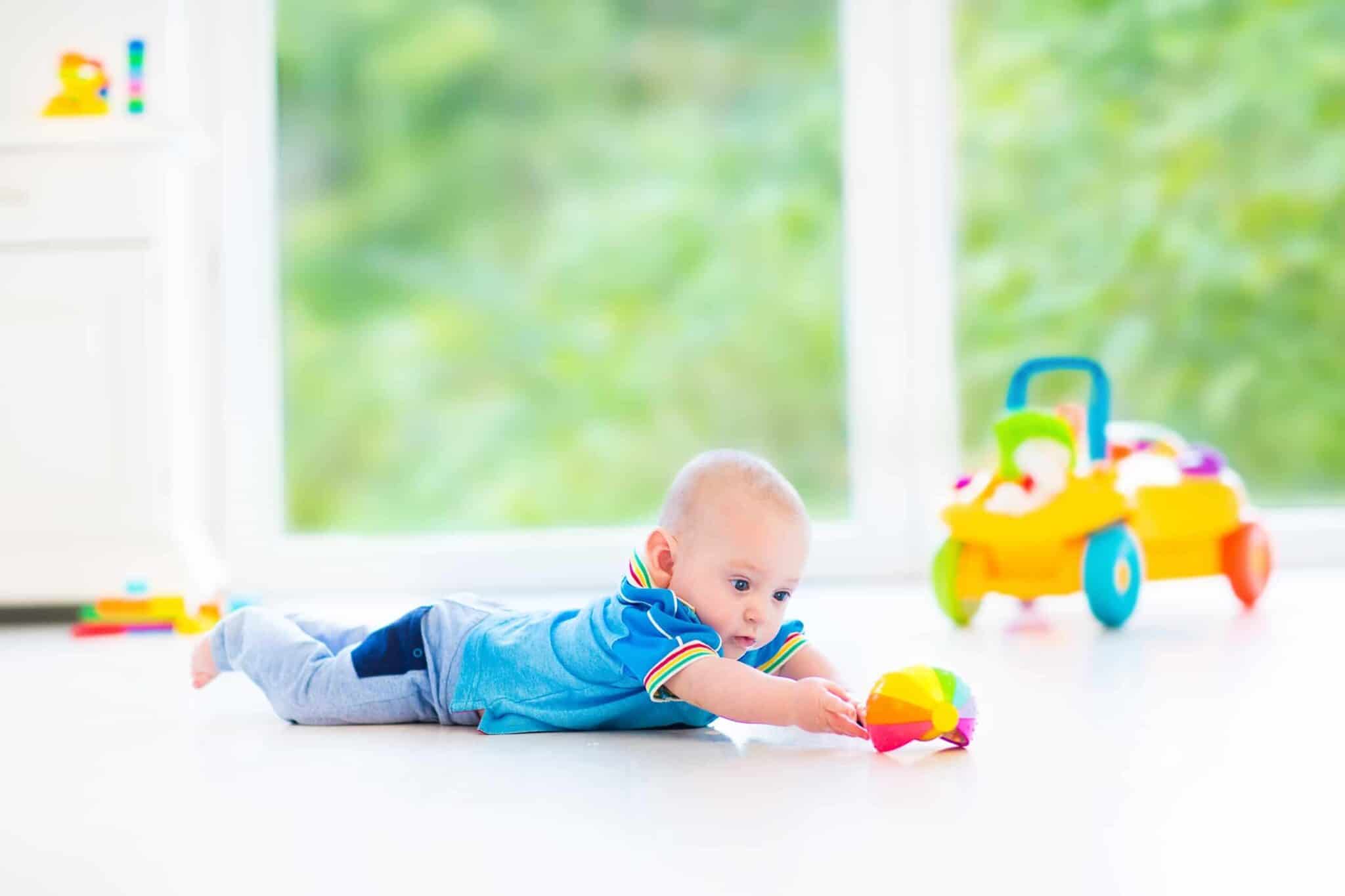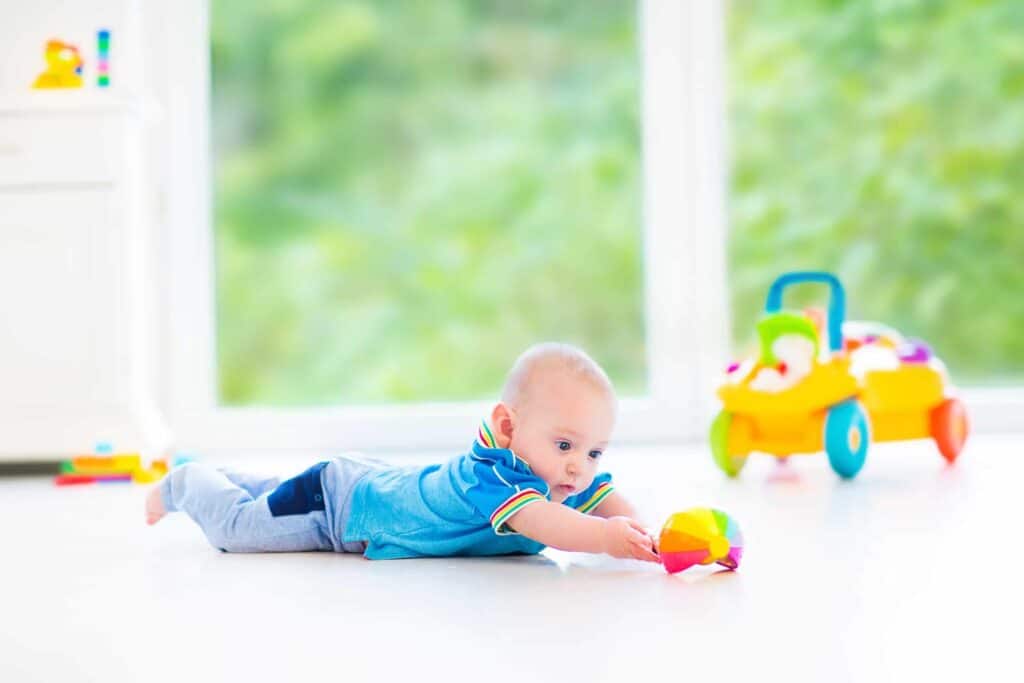 Making Tummy Time Fun and Easy
Now as a parent, I am always after products that make life easier. Here are some must-haves that we used with both of my kids which really seemed to make tummy time go a lot more fun!
As I said in the beginning, these are some affiliate links. So, if you decide to purchase something I would receive a small commission, but it doesn't affect the price whatsoever.
A play gym mat
is a great way to keep baby happy and interested during tummy time. This particular one by Bright Starts we loved because it had lots of different things for baby to reach for and play with.
Also, the center of it will play music when it is bumped or grabbed. If you are a boy mom, and are trying to avoid the pink, don't worry! Here is a play mat that is blue and green
.
We ended up using our pink one with my second child who was a boy, but I don't think he minded at all!
Another great thing to have on hand are some of these fun and colorful rings
! They are light enough that baby can hold them, especially while your baby is so young.
Another fun fact, you can link them up to your play mat or other toys to give baby something to reach for. Don't stop there though, make sure to also have some fun rattles and other toys to preoccupy baby.
There you have it! Tummy time for infants really is a lot simpler than it sounds, but extremely important. Just remember to start right away, and make it fun for your baby. Also, don't forget to share this article and pin it to your baby board on Pinterest. Thanks!!