Looking for the ultimate hair care solution that delivers on its promise? Look no further than Milkshake hair products!
We've put these sought-after hair care products to the test and are excited to share our findings with you in this must-read review.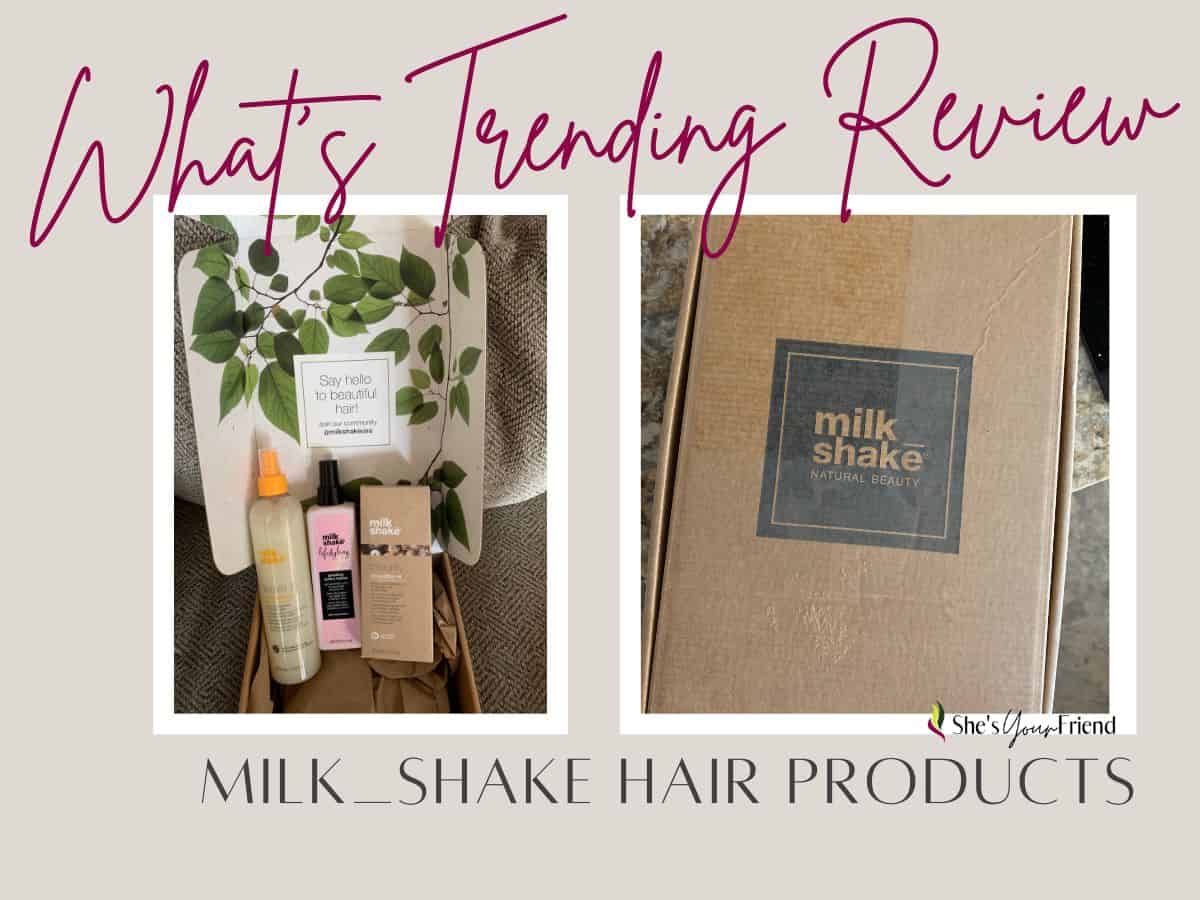 In an effort to be fully transparent, we received these products for free but all opinions are our own, and we are now customers too!
Jump to:
From their luxurious formulas to their impressive results, Milkshake hair products may just be your new go-to for healthy, beautiful hair. Dive into our review and discover why Milkshake products are worth the hype!
About Milk_Shake Hair
What's the story behind the name? Well, every product they have is made with natural ingredients like milk protein and fruit extracts (just like you might find in a milk shake).
Best Selling Hair products
Who is Milk_shake hair products for?
Everyone! They have products like their leave in conditioner that is perfect for curly hair. They also have products for color-treated hair, dry and damaged hair too!
Overview of Milk_Shake hair
They are a cruelty-free brand, and don't test on animals.
Salon-quality products
All of their products smell amazing and are great for your hair!
Milk_Shake Leave in Conditioner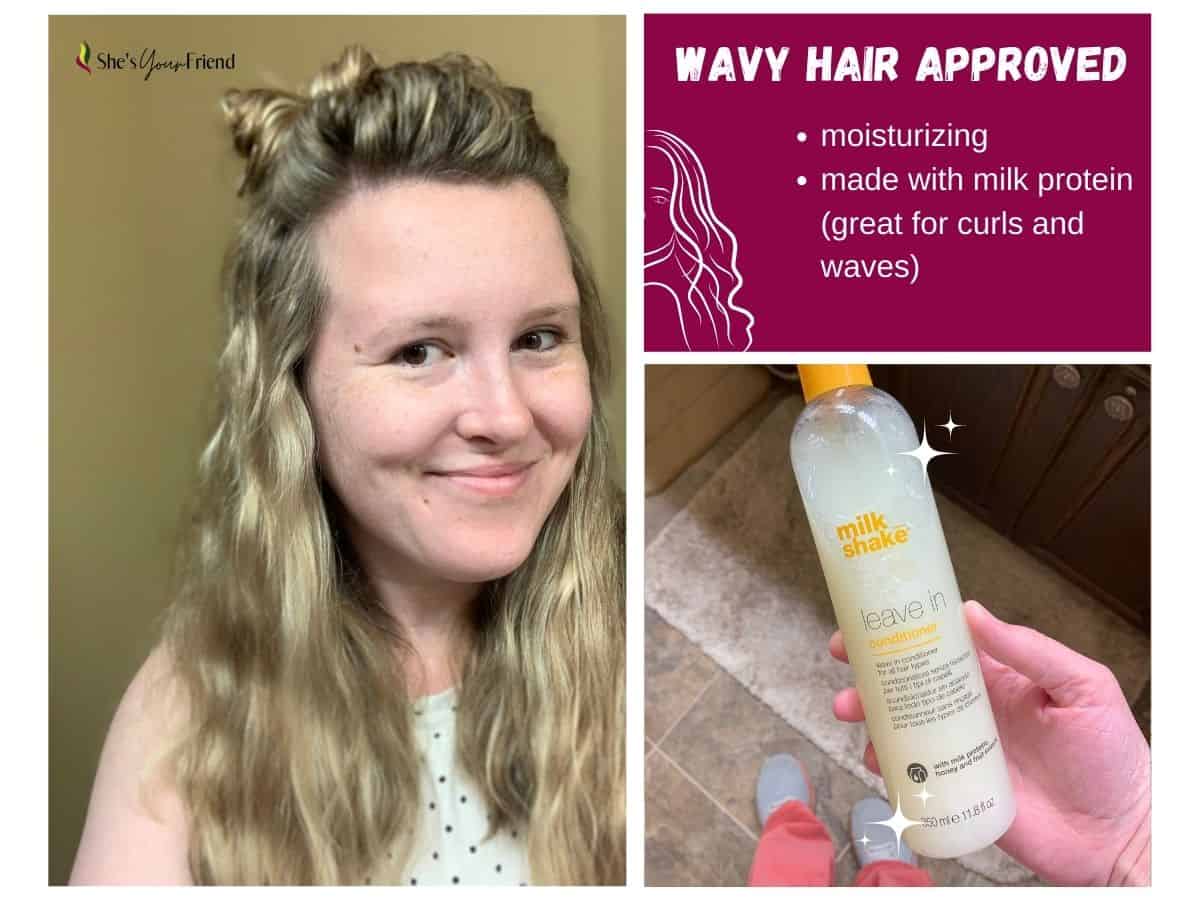 This leave in conditioner is great for wavy and curly hair, a must have for your hair routine. This product alone has made me a customer for life!
It helps my hair hold their waves while using less product, and it smells like a vanilla cupcake.
Milk_Shake Incredible oil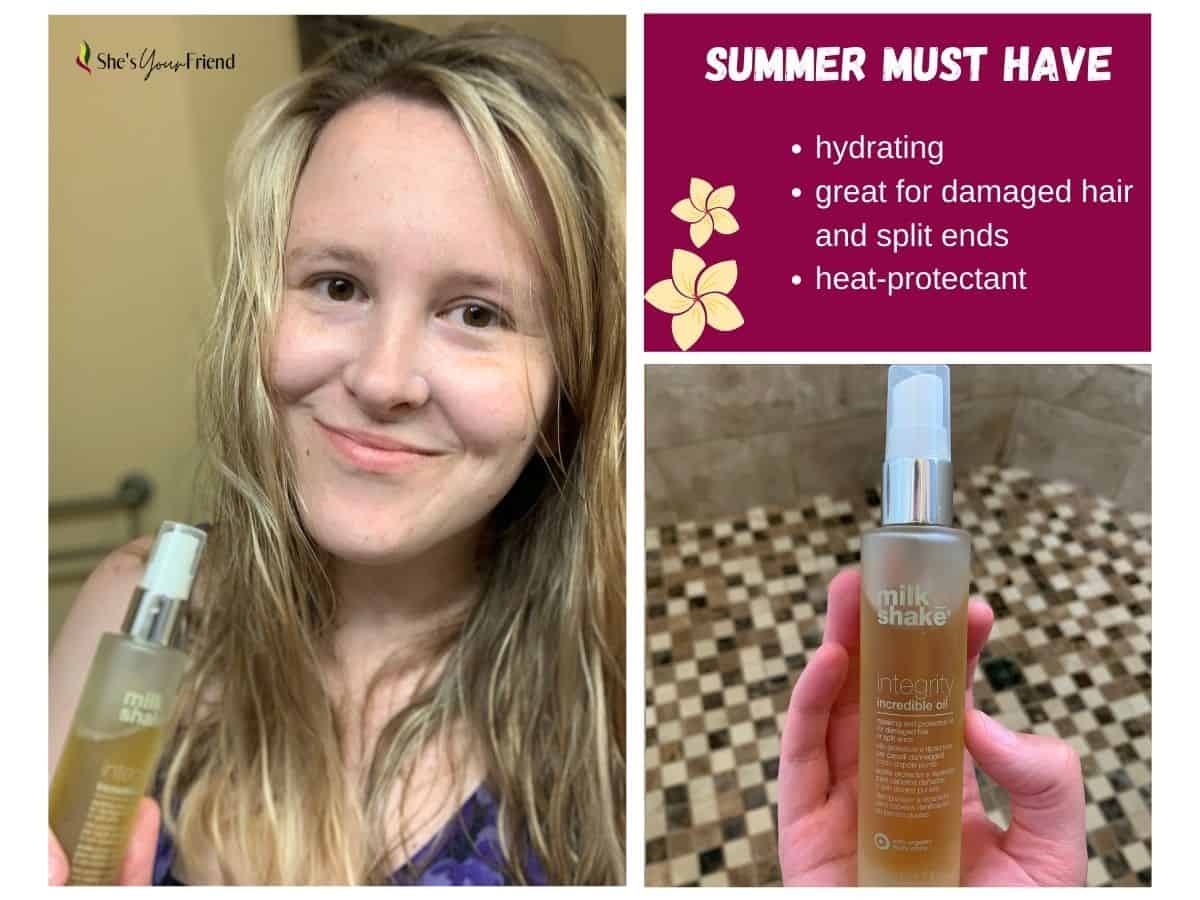 For damaged hair and split ends, adding this hair oil will be life-changing. I'm not a natural blonde, but this oil makes my hair feel extremely healthy and rejuvenated.
It smells very tropical, and is made with organic Murumuru.
Milk_Shake Lifestyling amazing curls & waves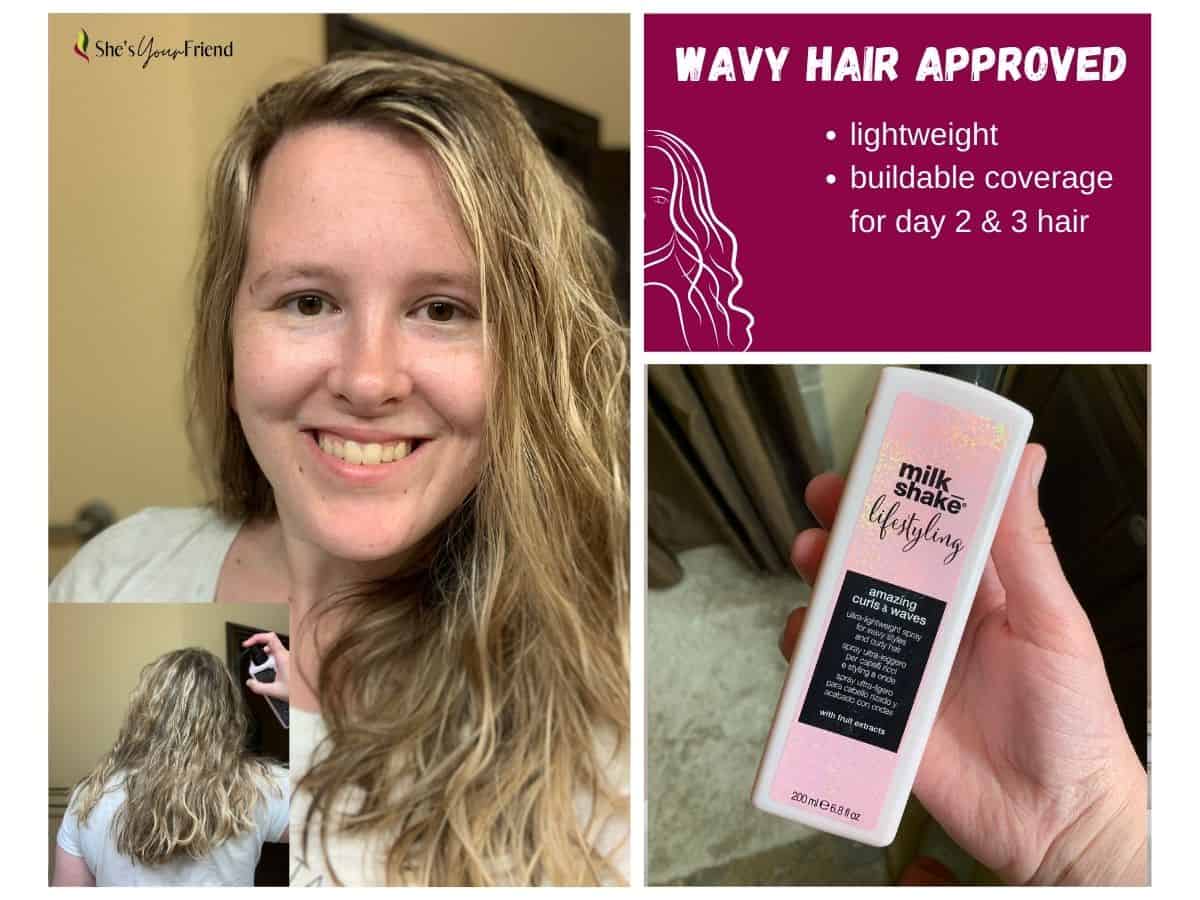 If you are wanting to style your hair or bring out your natural waves and curls, this is another amazing product.
I shared about how my hair texture changed after pregnancy, and this light-weight spray is a new favorite! It also helps fight against frizz.
Is Milkshake hair products worth it?
Yes! These hair products will quickly become your new favorites. If you haven't tried them out yet, it's definitely worth it! You will become a convert like me.
Where to buy Milkshake hair products?
Shop directly at Milkshake Hair and get extra savings.
Prefer to shop on Amazon? You can also find their amazing hair products here too!
FAQ
Is Milk_Shake a good brand?
Yes! They are a salon-quality hair care brand that is cruelty-free and help your hair become the very best it has ever been.
Does milkshake offer a purple shampoo for blonde hair?
Yes! For all you blondes out there, they also offer a purple shampoo.
Are milk shake hair products curly girl approved?
Yes, their leave in conditioner is one of the best we have found so far! Perfect for styling those curls.
You might also enjoy reading: