Is your hair naturally wavy and you would like to make it more curly? Here's 9 must have hair products that help transform your curly hair and why they are so important.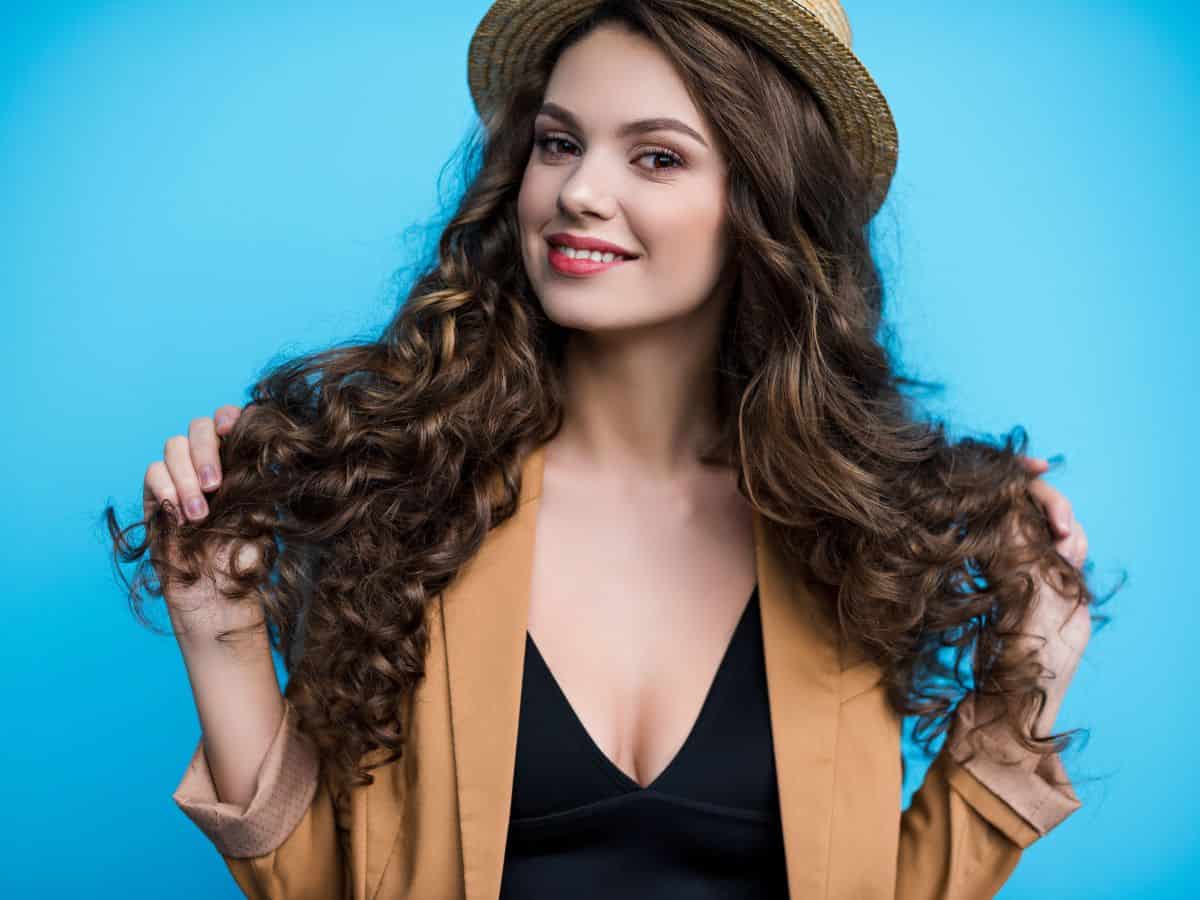 Jump to:
Curly Hair Must Haves
1. Curly Hair Shampoo and conditioner
It's best to have a shampoo and conditioner that is specially formulated for curly hair. We especially love Carol's Daughter curly shampoo and conditioner.
It's sulfate-free, moisturizing, and smells amazing!
We use this all the time along with a clarifying shampoo and conditioner once every 2 weeks.
2. Olaplex clarifying shampoo and conditioner
Not all shampoos and conditioners are created equal. This Olaplex shampoo and conditioner will help revive your hair.
It repairs, strengthens, and hydrates. Great for getting rid of all that excess product build-up.
We use this about once every 2 weeks and it's made a huge transformation.
3. Deep-conditioning hair mask
Moisture is essential for keeping your curls looking extra bouncy. Use a hair mask once a week to keep it from drying out and getting frizzy.
My favorite is this one from Eva NYC. With organ oil and plant protein, this is such a hydrating treatment for your hair!
4. Wide-toothed comb
This wide-toothed comb is great for detangling your hair while you are in the shower. The trick is to detangle while your coniditioner is still in your hair.
5. Styling gel (with frizz control)
When you get done in the shower, it's important to work gel into your hair.
We personally like this gel for curly hair.
Simply section your hair and work this gel into your hair. Depending on your hair length, you will need anywhere from a pea-size to quarter size for each section.
6. Denman Brush
This hair brush is a game changer for curly hair!
Start by brushing the product through your hair making sure you are brushing up and away from your scalp.
Then take a curl and wrap it around the handle of the brush and hold it for 5-10 seconds. It will leave the bounciest curl you have ever seen!
7. Brad Mondo's WaveTech Wave Foam
This WaveTech wave foam is my go-to. If I only have time for one thing in the morning, I make sure it's this stuff.
It helps control frizz, defines curls, and smells amazing!
8. Diffuser
This is a great way to dry your curly hair without losing definition. The finger-like projections help to enhance those curls.
Just make sure you drying up to help those curls instead of down which can just deflate them.
Find a diffuser add-on that all you have to do is slide on to your existing hair dryer.
9. Silk Scrunchies
You will love these silk scrunchies for the days you just want to throw your curly hair up without damaging it.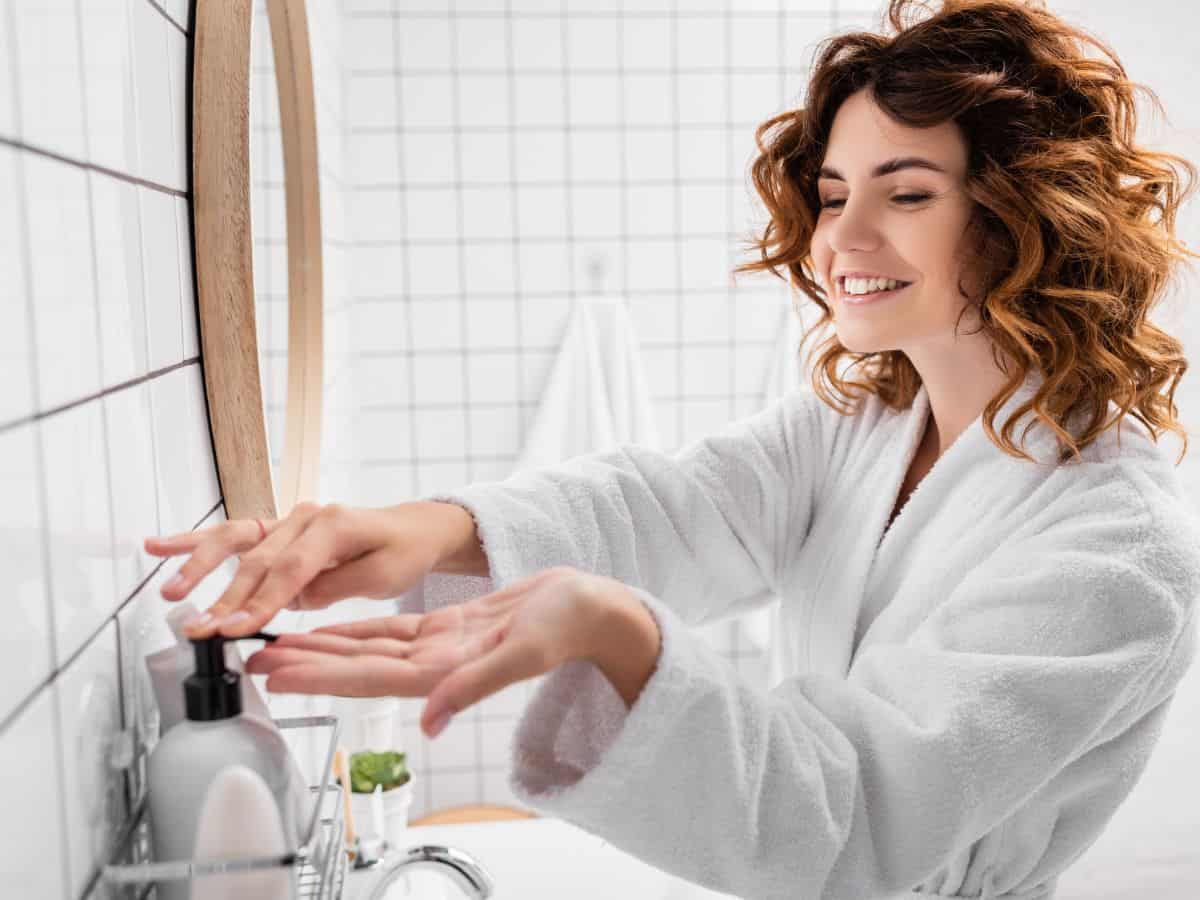 Curly Hair FAQ
How often should you wash curly hair?
Curly hair only needs to be washed every 3-4 days. Once every 2 weeks, you should use a clarifying shampoo and conditioner to help get rid of all the excess build up of products.
What makes curly hair frizzy?
Frizz is a nightmare when you have curly hair, and the cause is lack of moisture. Try going another day in between washes, or add a gel, mousse, or hair oil to your routine!
What things should I avoid with curly hair?
Heat and over washing. Heat drys out your hair which leads to frizz. Over washing your hair can also dry it out, leading to frizz as well.
You might also enjoy reading: