As a mom, you deserve to look and feel your best every day and with Wantable you can! Find out how with this comprehensive review.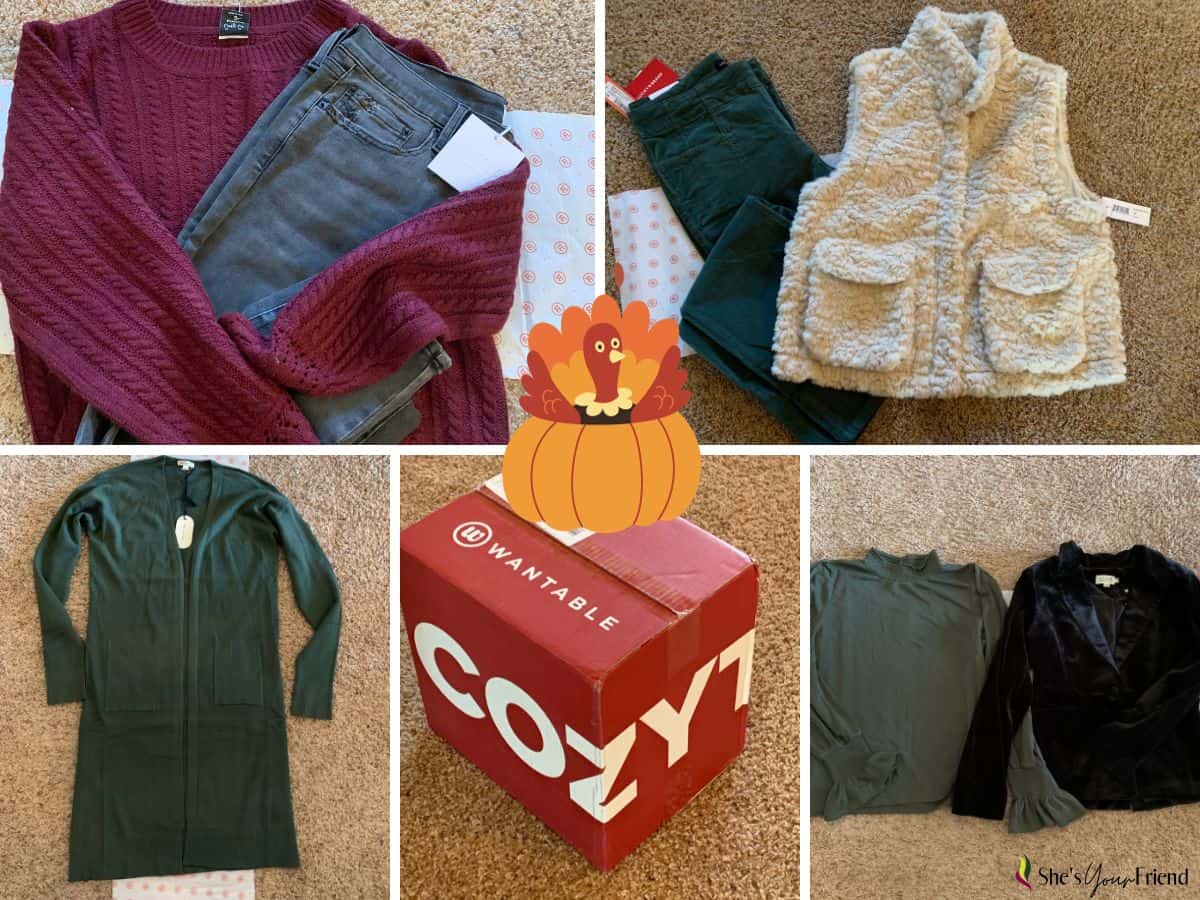 In an effort to be fully transparent, this post is partnered with Wantable.
Jump to:
About Wantable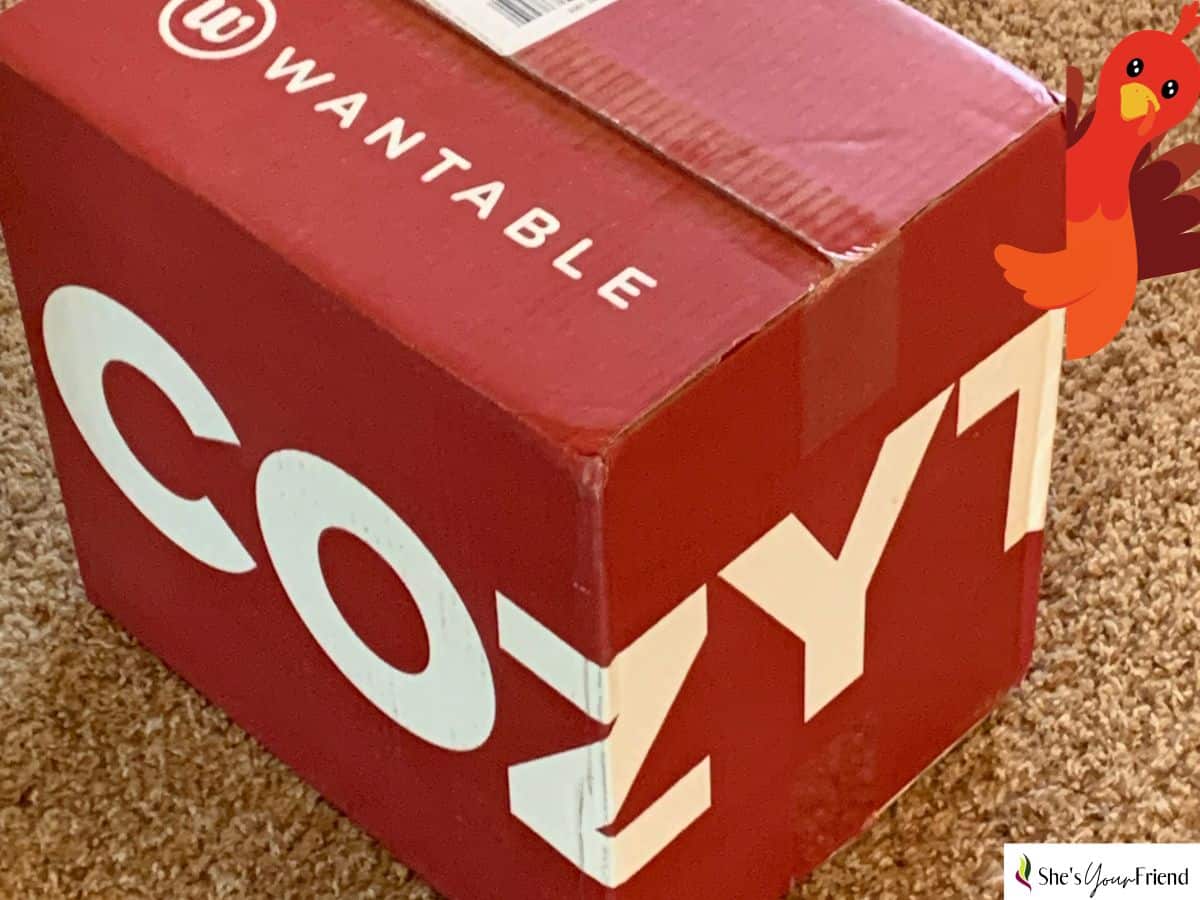 Wantable curates looks just for you based on your preferences, letting you have your very own personal stylist!
Seven items are picked by one of their talented stylists, and sent to you to try on. You only buy what you love, and send the rest back.
What's in a Wantable style box?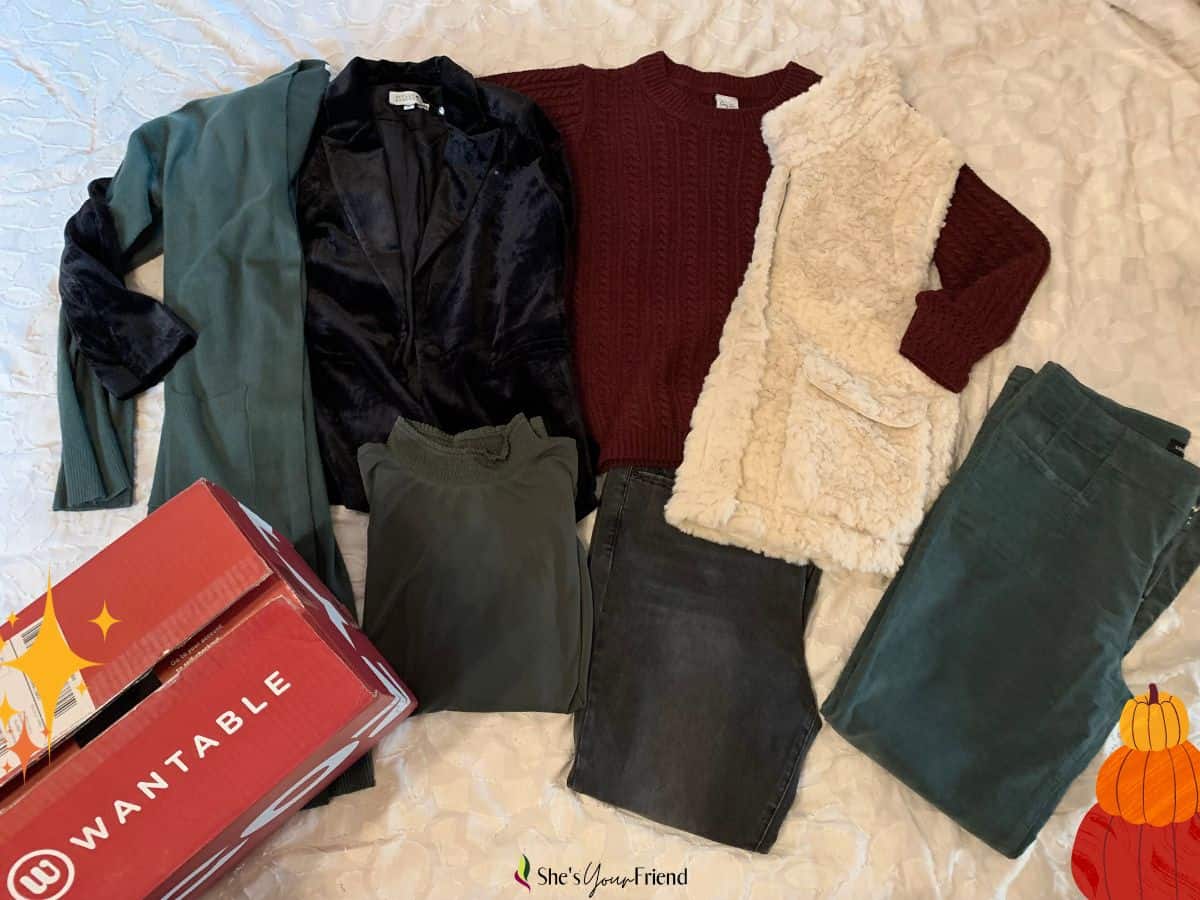 It all depends on your preferences, and what your stylist chooses. They have dresses, tops, jeans, pants, skirts, shoes, purses, sweaters, and more!
Here's what was in my thanksgiving style edit box:
Molly Bracken Velvet Blazer in black
Tribal Furry vest in Cream
Cozy Co cable knit sweater in wine
Democracy Long sleeve smocked neck knit top in green
Tea N Rose Soft touch cardigan in pine
Pistola Aline high rise skinny jeans in dark stone
Lucky Brand High rise Stevie corduroy flare pants in fairytale green
Who is Wantable for?
Wantable is great for moms like you who want to elevate their style but can't seem to find the time.
It's also great for helping you start or expand your capsule wardrobe!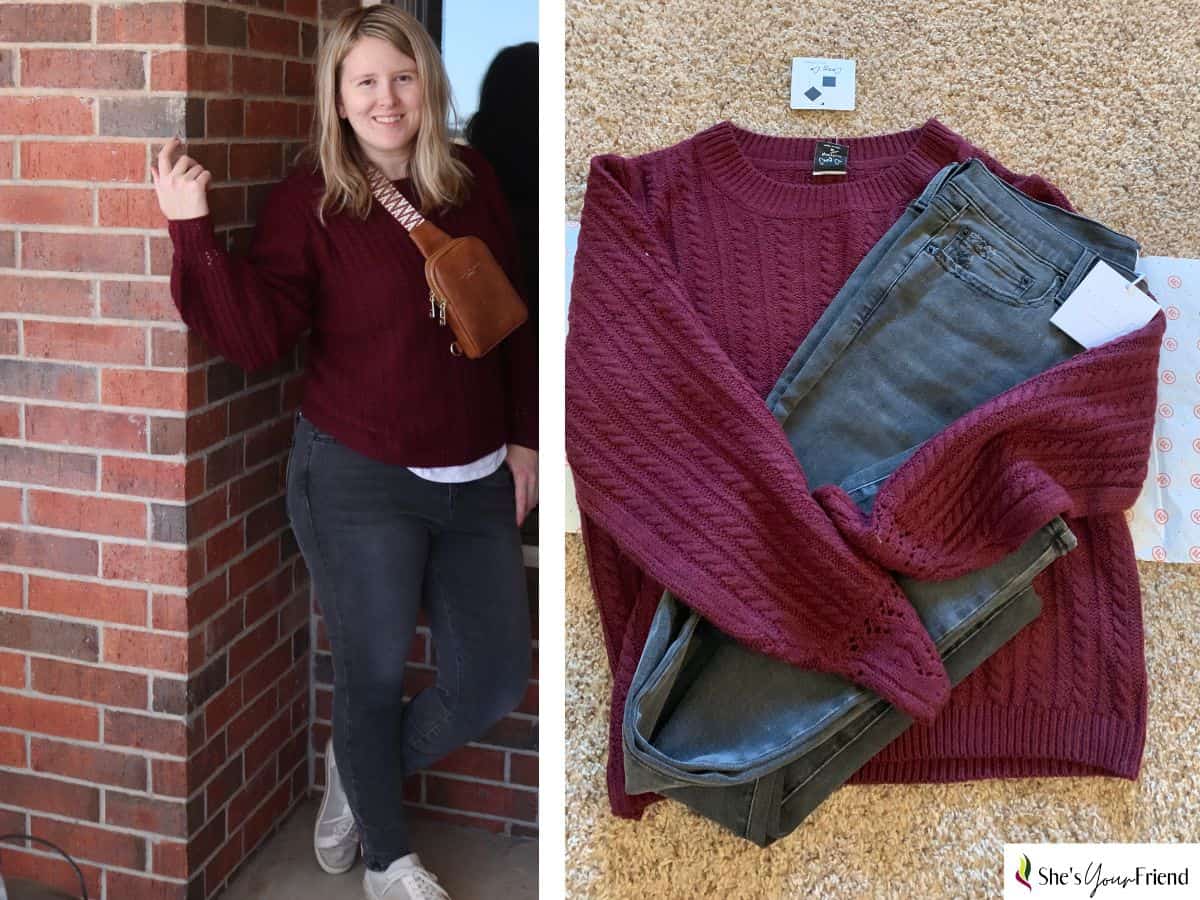 Best selling style edit boxes
Is Wantable worth it?
Definitely! You can choose what price points your items are, and your stylist will curate looks based on what you love.
Don't settle for the same old outfits day in and day out, take action and elevate your style game with Wantable!
FAQ
How do Wantable edits work?
You take a style quiz, choose price points, and scroll through different you can request. Then, your personal stylist will select 7 items and send them to you.

You only buy what you keep. If you don't like something, you send it back with the enclosed prepaid shipping.
Can I see my wantable before it arrives?
No, Wantable will let you make requests for items you might like, but ultimately it's left up to your personal stylist.

Don't worry though, if you don't like what they sent, send it back.
Is Wantable size inclusive?
Yes, they have items from x-small to 3x. Also, they are working to expand their collection in the future to offer more sizing.
You might also enjoy reading: