Picking a 3 letter boy name has gained popularity in the last couple of years. Here's 42 different baby name ideas for your son.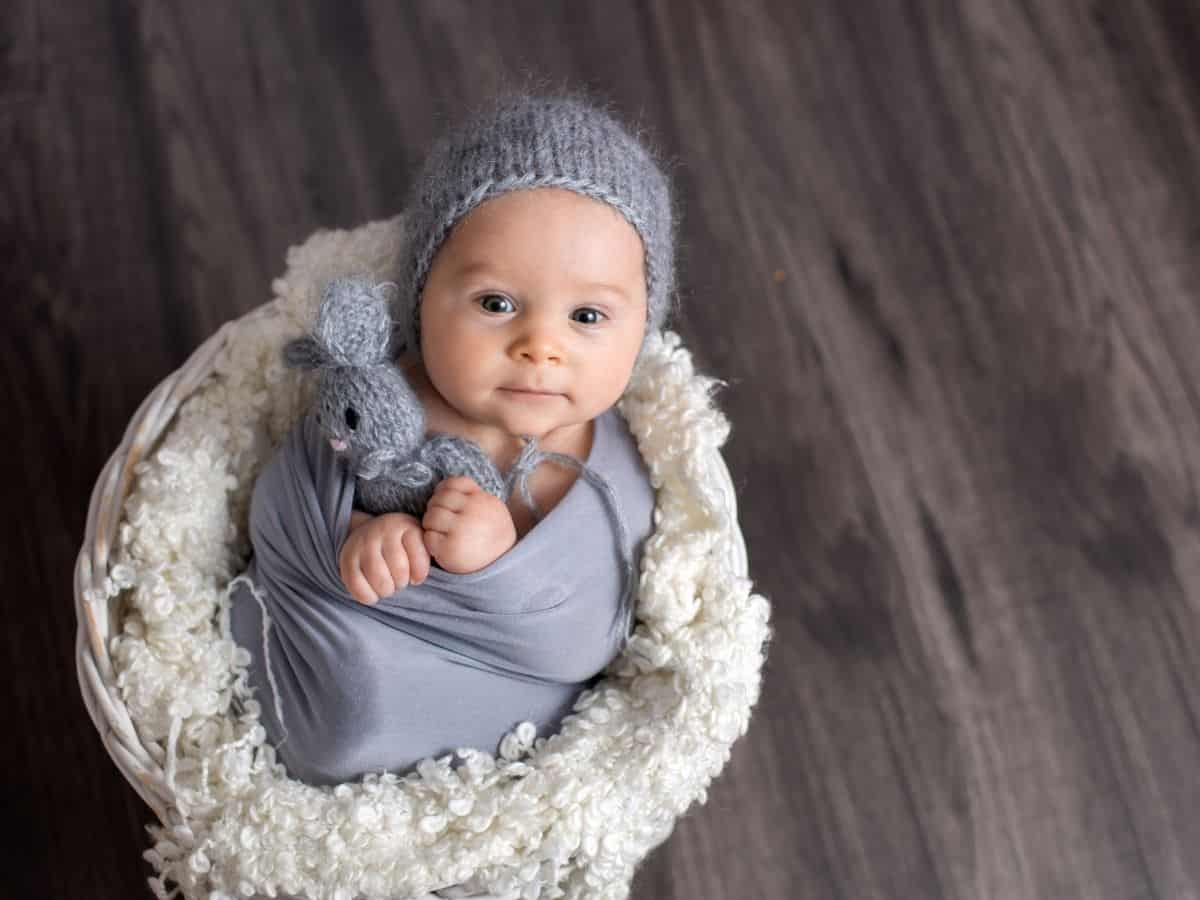 Jump to:
Popular Baby Names with 3 letters
1.Leo
Latin for Lion. This would be an excellent first or middle name.
2. Tom
Greek for pure or innocent. You might have heard of the popular comedian/celebrity Tom Hanks.
3. Max
German and English meaning of greatest. Max is one of the most popular boys names ever.
4. Vic
Latin for Conqueror. This is another classic name that is easy to spell.
5. Ray
Germanic for wise or advisor.
6. Bob
German for famed, bright, or shining.
7. Mat
Hebrew for gift of God. This is a shorter version of Matthew.
More Baby Boy names with 3 letters
8. Cam
Vietnamese for orange fruit.
9. Fin
Gaelic for fair or wanderer.
10. Dan
Hebrew for God is my judge. Dan is the shortened version of Daniel.
11. Guy
French for guide or leader.
12. Van
Welsh and Russian for God is gracious.
13. Gus
English for great.
14. Ren
Japanese for lotus. This would be a great gender neutral baby name.
Related: gender neutral baby names
15. Jax
English for God is gracious.
16. Ben
Hebrew for son.
17.Sam
Hebrew for told by God.
18. Eli
Hebrew for high or elevated.
19. Dax
French for leader.
20. Abe
English for father of nations. Most notably Abe Lincoln had this name.
21. Kai
Hawaiian for sea and Japanese for shell.
22. Ian
Scottish version of John which means God is Gracious.
23. Bil
English meaning of resolute protection.
24. Don
Irish for chief or noble.
Related: irish baby boy names
25. Geo
Greek for earth or land. This is another great gender neutral name.
26. Rex
Latin for king.
27. Tim
English for one who honors God.
28. Ari
Hebrew for lion.
29. Gil
Hebrew for bright promise.
30. Ash
Hebrew for happy.
31. Ken
Scottish for handsome.
32. Zak
Hebrew for laughter.
33. Pat
English for noble.
34. Roy
Celtic for red-haired.
35. Ryu
Japanese for dragon.
36. Wes
Old english for western meadow.
37. Jim
English for supplanter.
38. Jed
Hebrew for beloved of God.
39. Lee
English for meadow.
40. Joe
Latin for God will give.
41. Rob
English for bright fame.
42. Lex
Greek for man's defender.
Baby Name FAQ
What are 3 letter A names for boys?
Ari, Abe, and Ash are all great baby names for your son.
What are simple 3 letter names?
Leo, Joe, Rob, Tim, and Bob are all popular 3 letter baby names.
What are some unique 3 letter names?
Ryu, Kai, and Jax are some unique name ideas that are not overly used.
You might also enjoy reading: